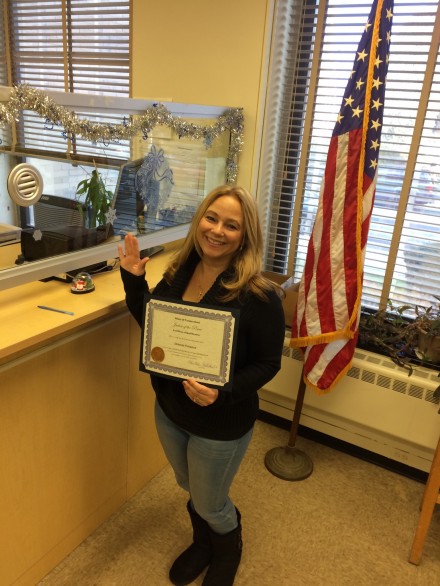 New justice of the peace Dolly Fonseca, a member of the Democratic Town Committee in the Upper East Side 138th District and wife of school board member Rafael Fonseca, writes "Who knows what 2017 will bring? Stay tuned."

Next year, all 20 seats on the City Council and at least five school board positions are in play. The Fonsecas were part of a March district coalition with school board member Maria Pereira that swept all nine seats in the 138th District primary. The alliance between the Fonsecas and Pereira was short-lived.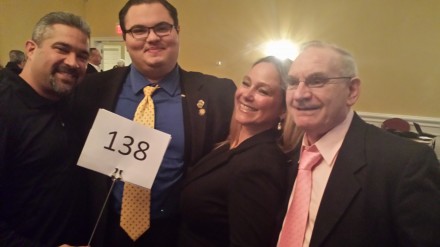 Pereira, as a protest against Democratic Town Chair Mario Testa, nominated Angel Figueroa, an activist from Success Village who also ran on the 138th District slate, as party leader. The Fonsecas broke from Pereira to back Testa. Not long after that Pereira also had a falling-out with Figueroa.
Pereira had backed Joe Ganim for mayor and Anthony Paoletto and Nessah Smith for City Council, but those Pereira relationships blew up as well. Those former alliances worked against Pereira in her August primary State House loss to incumbent Charlie Stallworth. Pereira ran strong in her Upper East Side neighborhood but lost the race to Stallworth's heavy African American support base.
Ganim appointed Rafael Fonseca to the school board to fill out the term of of Andre Baker. That seat is up for election in 2017. The normally quiet school board and City Council cycle could produce a number of Democratic primaries. Will Dolly Fonseca be part of the mix?
She shared this message:
As an elected official of the Democratic Town Committee of the 138th District I am honored to have been chosen to serve as a Justice of the Peace for our community.

Many were chosen to serve as Justice of the Peace and congratulations to all of them. We can serve officially after the Presidential inauguration in January 2017. Today, I took my oath.

I'd like to share my great news because I want the citizens of Bridgeport to know a little bit about me and to recognize who I am because I am here to help wherever I can.

As a lifelong resident of Bridgeport and having been married for 24 years to my wonderful husband Rafael Fonseca, Jr. I am excited to share my wealth of knowledge when it comes to love and marriage. So, just call me LadyLuck bc I have been Lucky in Love. Looking forward to serving as Justice of the Peace!

Please like and share our FB community page District Watch 138 which we started shortly after we won the election for the DTC for the 138th district.

We want people to know that "We are, Compassionate for Community!"

Thanks for the support OIB!

Spread the Love! 'Tis the Season!

LadyLuck

Other Background:

Associates from HCC
Associates from NCC
Professional License Respiratory Therapy in CT
Registered with the NBRC

Bachelors Degree from Southern Connecticut State University.