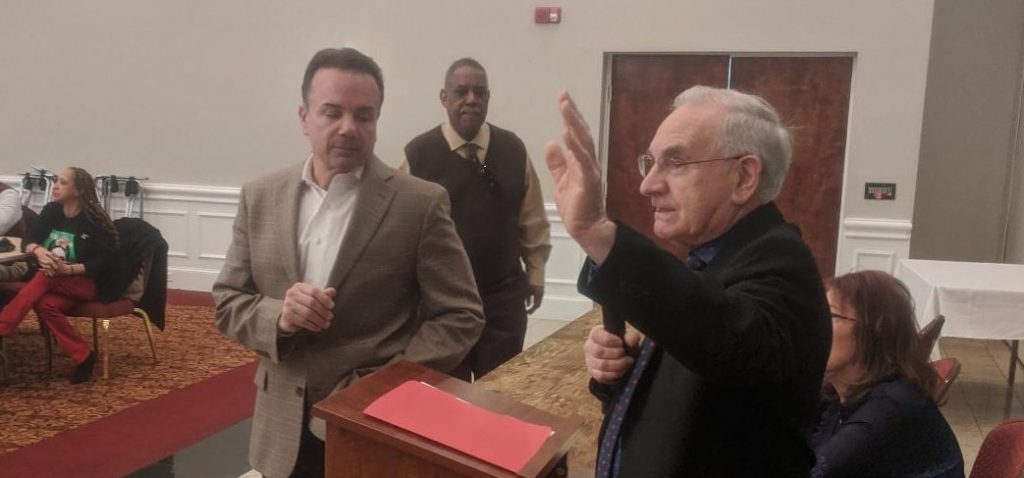 Will the legend of Mario Testa ever measure up to the perception of power? He's rather bemused by it all, the diabolical marionette controlling the political and government strings of the city. The political don knows sometimes perception is mightier than reality. It moves people to places they don't even know they are going.
He loves the action of politics that gravitate to his restaurant on Madison Avenue, epicenter of the deals, rumors, morning espresso with early morning pols. It's also not bad for business. As Mario often says, "I'm a business man."
Bridgeport's Democratic town chairman the better part of three decades is driven by the "respect thing." He's old school that way: say hello, break bread, cut a deal here and there.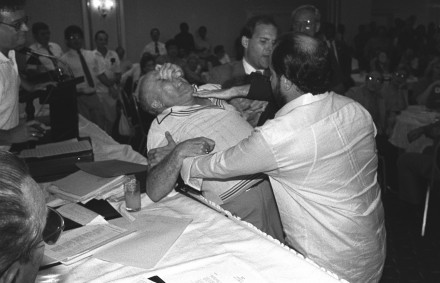 Mario's been on the radar of federal investigators for decades. They've come up empty. You ask him about it and he smiles with a wave of the hand. He may be a man in miniature but he's thick-skinned and smart. Will he run for another term as chair? Knowing Mario he may just do it to torture all the haters.
Mario, 74, emigrated to the States from a town about 40 miles outside of Naples when he was just a teenager, the seventh of eight children, whose family came to America like millions of other immigrants, to seek opportunity and a better life.
A cousin of former Mayor Tom Bucci, Mario guided the political careers of mayors John Fabrizi and Joe Ganim–both before and after Ganim's federal conviction on municipal corruption charges. He started his political career in the administration of the irrepressible John Mandanici, a former supermarket meat department manager turned hard-nosed pol. Red meat, please.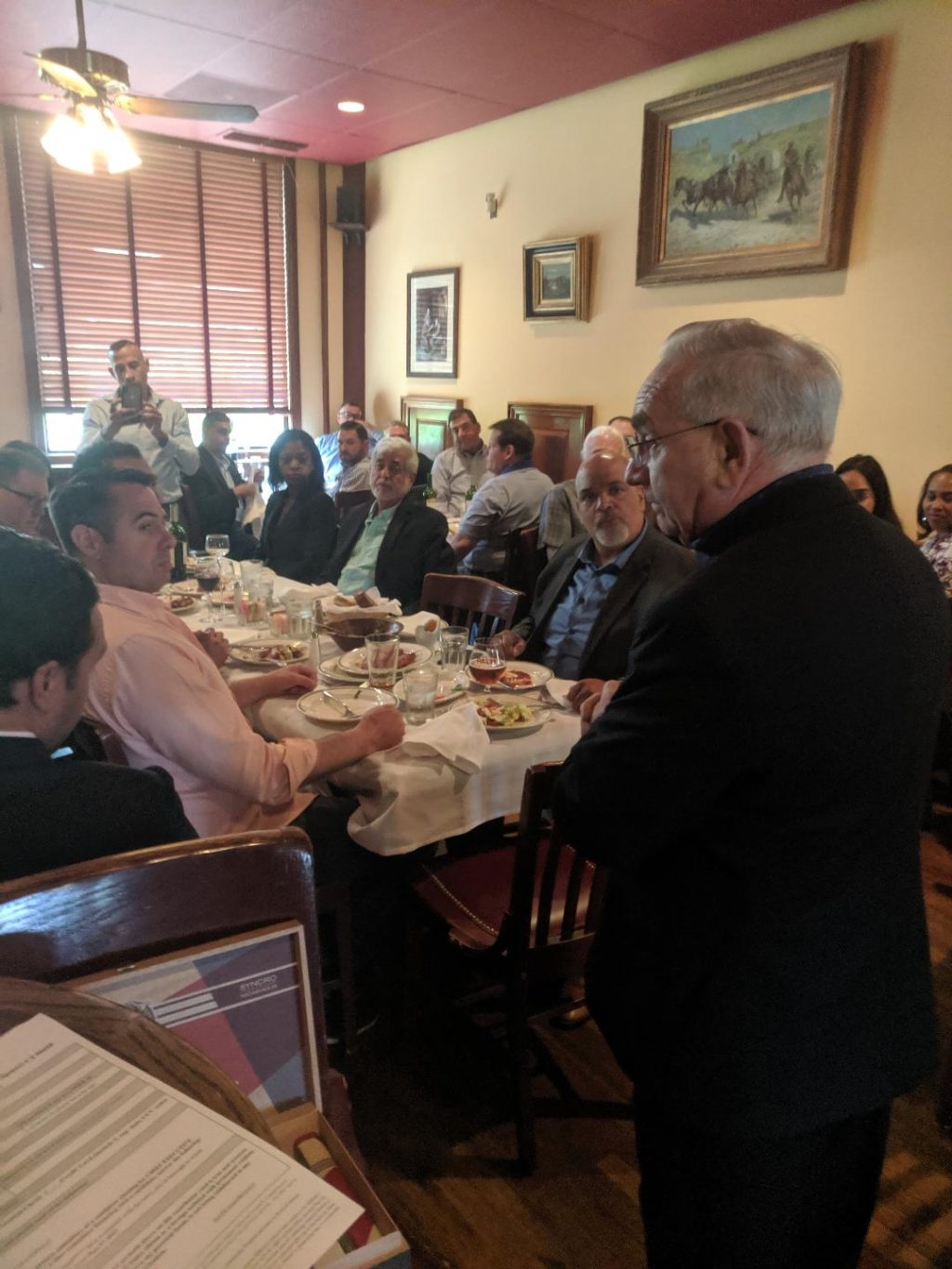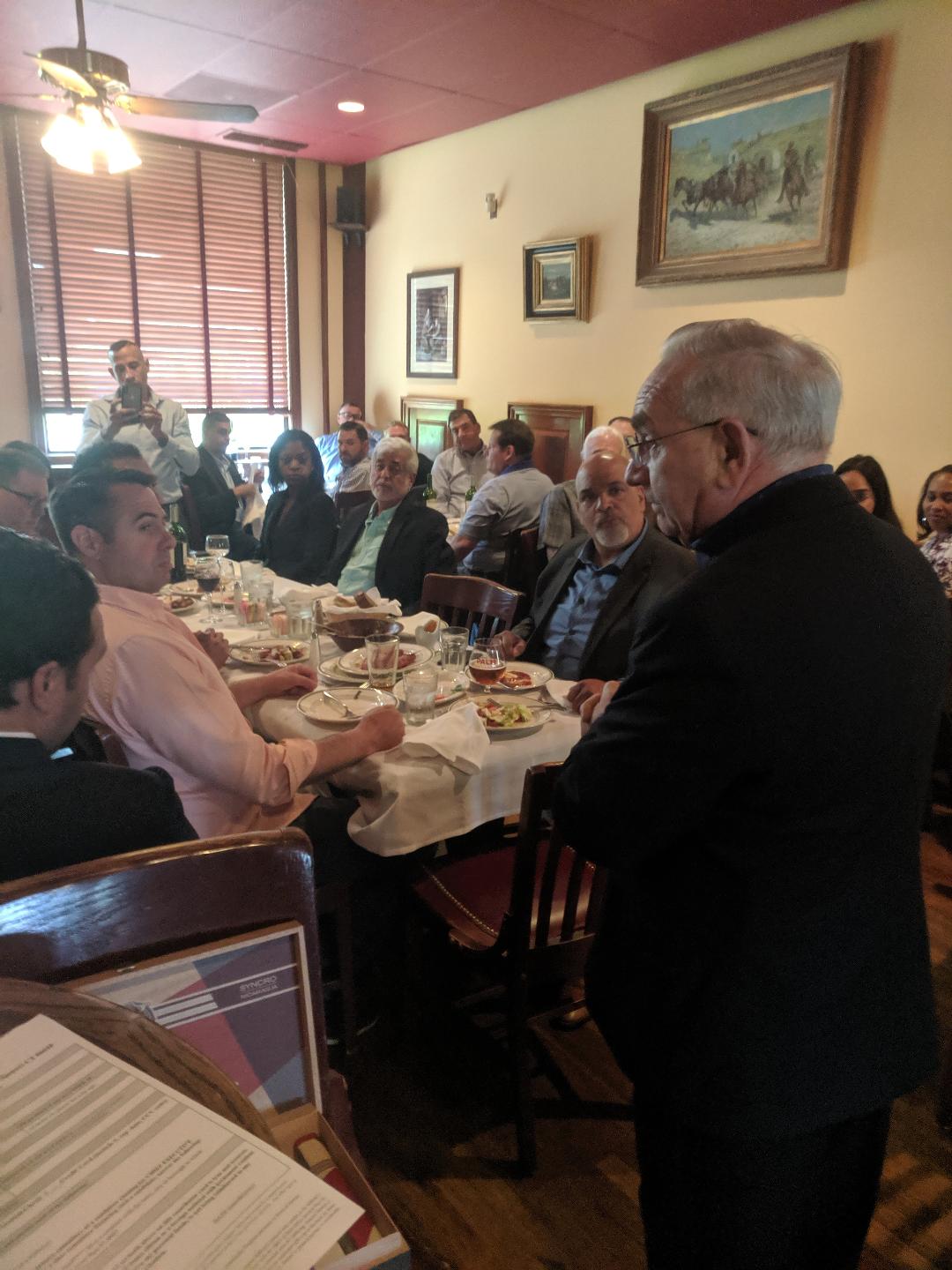 Today, Mario has largely turned over his restaurant operations to family members, but OIB correspondent Bob Fredericks tracked him down at Testo's Pizzeria (Three Corners), a popular family restaurant just over the line from Brooklawn in Fairfield, part of our ongoing conversation saluting Bridgeport's Bicentennial.
He shared his memories, and had only a simple response when asked what he would tell his many critics who bemoan his throttle on city politics, jobs and government: "Critics? I don't have any critics," said Mario who is recovering from quintuple bypass surgery and taking time to smell the roses, a suggestion that prompted a hearty laugh.
Q. What is your first memory of Bridgeport?
A. My first memory of Bridgeport had to be the first blizzard I ever saw. It was in 1960; I was about 13 years old. I never saw that much snow.
Q. What are your ties to Bpt., and what do you do, either work or volunteer work, that benefits the city and its residents?
A. The restaurant business, I got involved after I got out of the service. I was in the Army from 1966 to 1968, and spent a year in Vietnam. I had some time to spare, and a cousin had a pizza place on Madison Avenue, Jerry's. Pizza. I wasn't even a citizen then. I learned about pizza, grinders, the cooking, the business. After I took some time off, I went to Europe for awhile, then I came back in 1972 and opened a restaurant. In 1976, I bought the place on Madison Avenue [Testo's]. Around 1988, I turned Three Corners over to my brother Albert and opened the catering hall. Politics, I got involved when John Mandanici was mayor. I was appointed to a commission that set the mil rate and the budget. Then I became chairman of that commission. Bucci got elected, and they (voters in a charter change) turned the budget over to the City Council. Then I worked on campaigns but it wasn't me who got people elected. Like Ganim, it wasn't me who got him elected (after his prison term). It was the people of the city of Bridgeport.
Q. What do you like best about Bridgeport?
A. I love Bridgeport because Bridgeport's the one that made me. I decided I owed something to Bridgeport and got involved in politics. Anyone who comes to the United States, comes to a country of opportunity. A country of opportunity, and that's what I did. I worked 24 hours, seven days a week. You have to enjoy what you are doing, but as long as you work hard, you can go places in Bridgeport.
Q. Where is your favorite spot in the city to visit and why?
A. Seaside Park, a nice beach area, Beardsley Park. These are icons in the city of Bridgeport and the state of Connecticut. Lately, since I recuperated, I'm spending more and more free time so I visit more than I used to when I was working all the time. I'm turning over a new leaf (laughs).
Q. What's your favorite Bridgeport eatery and what do you like there?
A. Ralph 'n' Rich's Downtown, and the steakhouse, Joseph's Steakhouse. I spend more time in restaurants in Bridgeport than I do outside of the city, and those two are my favorites, besides my restaurants.
Q. Where do you see the city going?
A. Hopefully we can attract some new development; I'd like to see the Downtown area go up a little bit. Maybe in the near future with the [coronavirus] money we're getting from the federal government, we can do something with the [decrepit Palace and Majestic] theaters Downtown. When I was a state legislator I got $3 million to fix the roof, but the rest of it needs lots of work. I talked to the mayor about this, and we should do something. I started the process. That's the main thing honestly, do something to attract the people Downtown. They also need a municipal parking lot. I would not open a business Downtown if customers can't park their cars. Who's going to go Downtown for lunch if you get a ticket? Or if you have to park a mile away, you'll just go somewhere else.
Q. If you had a magic wand and could make a miracle happen for the city, what would it be?
A. Trying to get some federal money and state money. Stop treating the city like a stepchild. We're the largest city in state, they should pay more attention to us. You cannot have the Hartford area take all the top spots. I feel that our legislators, they're all together trying to move up the ladder to get more seniority. [He offered no criticism of the city's embattled delegation for failing to bring home the bacon.]