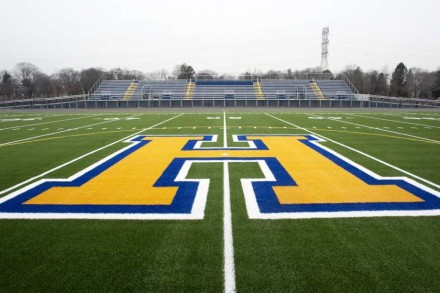 Wow, something unanimous on the school board, with one abstention, and it's all in a name. The Board of Education, following a roar from the collective lungs that wore blue and gold at Harding High School, voted 8-0 to keep the name as the school segues to a new campus off Boston Avenue to replace the antiquated hulk a few blocks away on Central Avenue.

School board member Maria Pereira who attended Harding was among the leading cheerleaders to maintain the name.
The new school was an initiative of former Mayor Bill Finch. It will open for the upcoming school year.
More on this from CT Post reporter Linda Conner Lambeck:
The action on Thursday came after months of meetings, an outpouring of support by hundreds of Harding alumni to keep the name and despite concerns over the tarnished legacy of the nation's 29th president.

"We wanted the community to have a voice," Dennis Bradley, a board member said. "I am happy to see the degree of passion" shown.

Only board member Joe Sokolovic abstained, saying he didn't understand the passion shown to the issue when the board is facing millions and millions of budget cuts.

"Priorities are misplaced," Sokolovic said.
Full story here