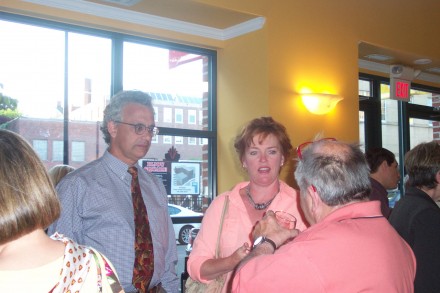 The popular Harborview Market in Black Rock owned by Rick and Michele Torres is a tasty destination for food, political banter and neighborhood events. Monday night they will be honored at the City Council meeting in celebration of the market's 25th anniversary. Torres, a three-time mayoral candidate and former city councilor, was involved in a dust up the other day with a city police officer who Torres says was rude to his daughter-in-law. Council agenda here.

Also on the agenda approval of appointments to several boards and commissions as well as a "Miscellaneous Matters Committee Report re: Resolution requesting the State and Congressional Delegation to support and establish anticorruption legislation regarding corruption in the city."
The anti-corruption resolution is an initiative of Bridgeport Generation Now. See video below from recent Miscellaneous Matters Committee.
But then, there's always this gem in the throwback days of corruption.