Former city Health Director Maritza Bond has formally entered the race for Connecticut Secretary Of The State, which serves as Connecticut's chief elections official and portal for business filings. See interview announcement above with OIB friend Tom Dudchik, host of CT Capitol Report.
Incumbent Democrat Denise Merrill is not seeking reelection.
Bond, hired by Mayor Joe Ganim in November 2016, was a visible community face in neighborhoods advancing city health initiatives including the Fight The Bite campaign about West Nile virus and shutting down controversial bodegas in violation of health codes.
Bond was not shy about city politics, placing Ganim's name into nomination at the Democratic Party convention in 2018 during his ill-fated run for governor.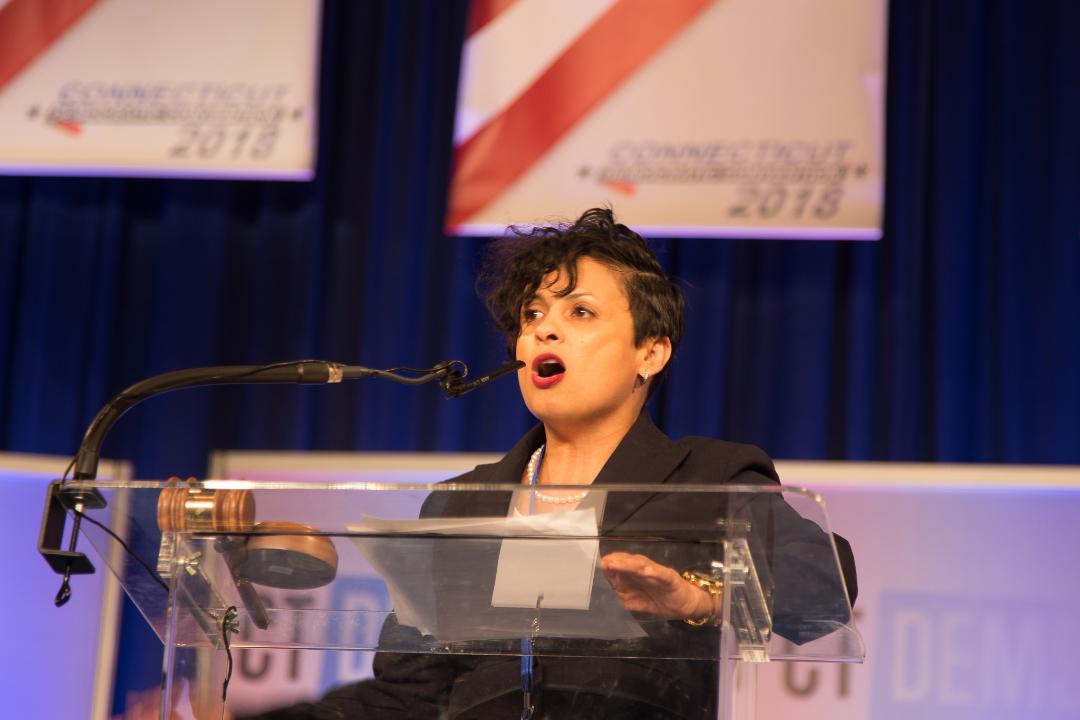 Bond parted ways with Bridgeport for New Haven in January 2020. Her announced competition includes State Rep. Stephanie Thomas of Norwalk and Meriden State Rep. Hilda Santiago. Hamden State Rep Joshua Elliott, New Haven Alder Darryl Brackeen and Middletown State Sen Matt Lesser are ​exploratory candidates.
Bond will have a stronger idea about the depth of her Bridgeport political support Monday night when the 90-member Democratic Town Committee approves the delegate list crafted by Town Chair Mario Testa.
The state party convention will take place early May. While the Democratic endorsement is part of the pursuit, Bond is well positioned for the 15 percent delegate support to make the August primary ballot.
Bond is raising money under Connecticut's Citizens Election Program of publicly funded races that will parcel out more than $400,000 for the primary and $800,000 for the general election to qualifying SOTS candidates.