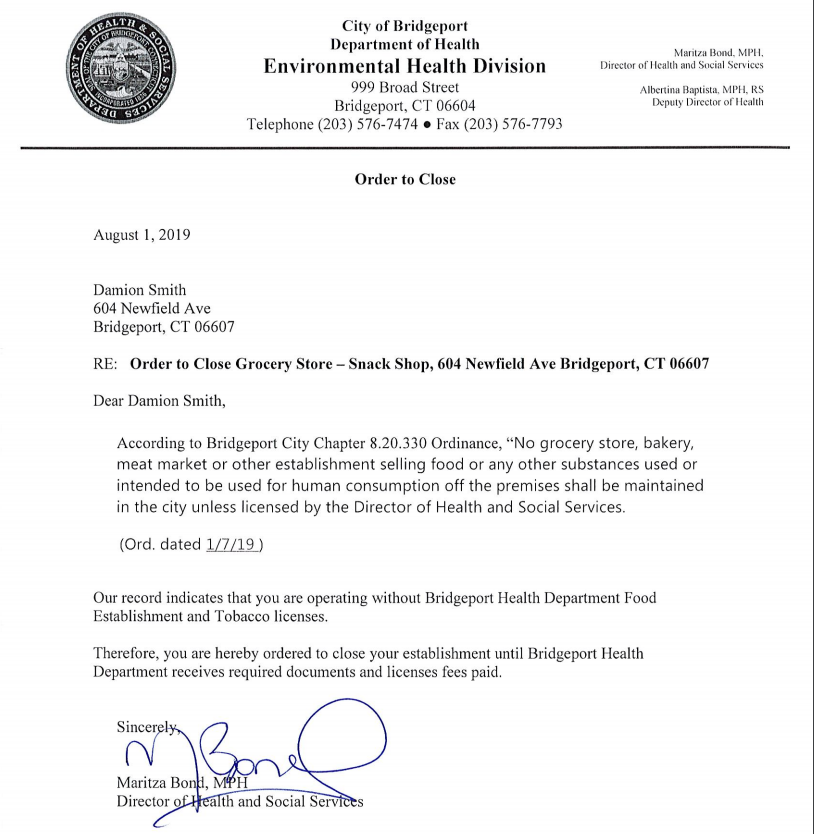 City Health Director Maritza Bond has closed down another East End establishment that has been the scene of violence. On Thursday Bond wrote to relevant city agencies "I want to inform you that Snack Shop Deli located at 604 Newfield Ave. has been ordered to close due to being an unlicensed establishment. I will notify you when they have been approved to reopen. Attached you will find the closure notice for your records."
In addition Snack Shop Deli was cited for a number of health code violations including expired foods, unsanitary conditions, dead insects in cooler, waste piled in rear yard.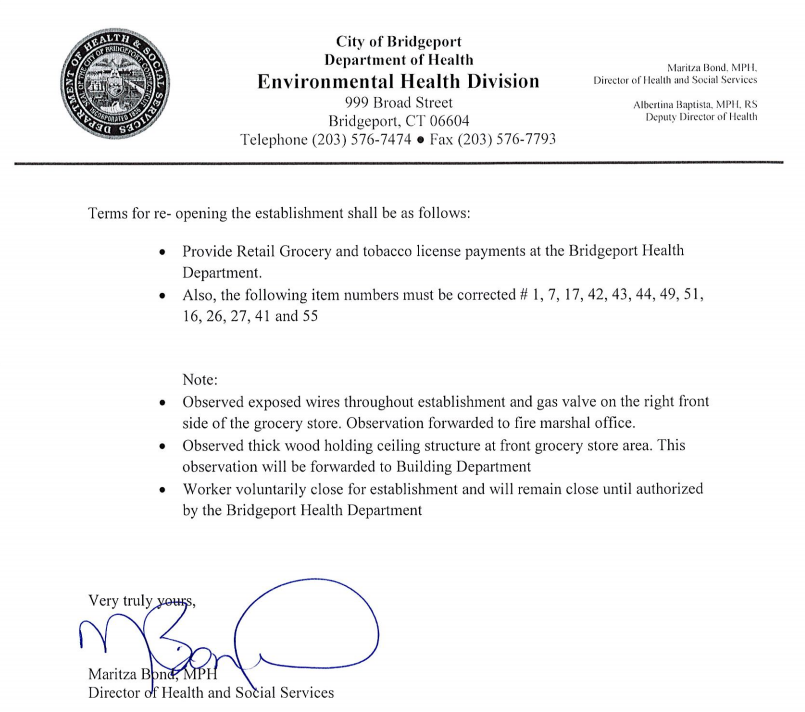 See closure notice and backup information Snack Shop Closure Notice 2019 (2).