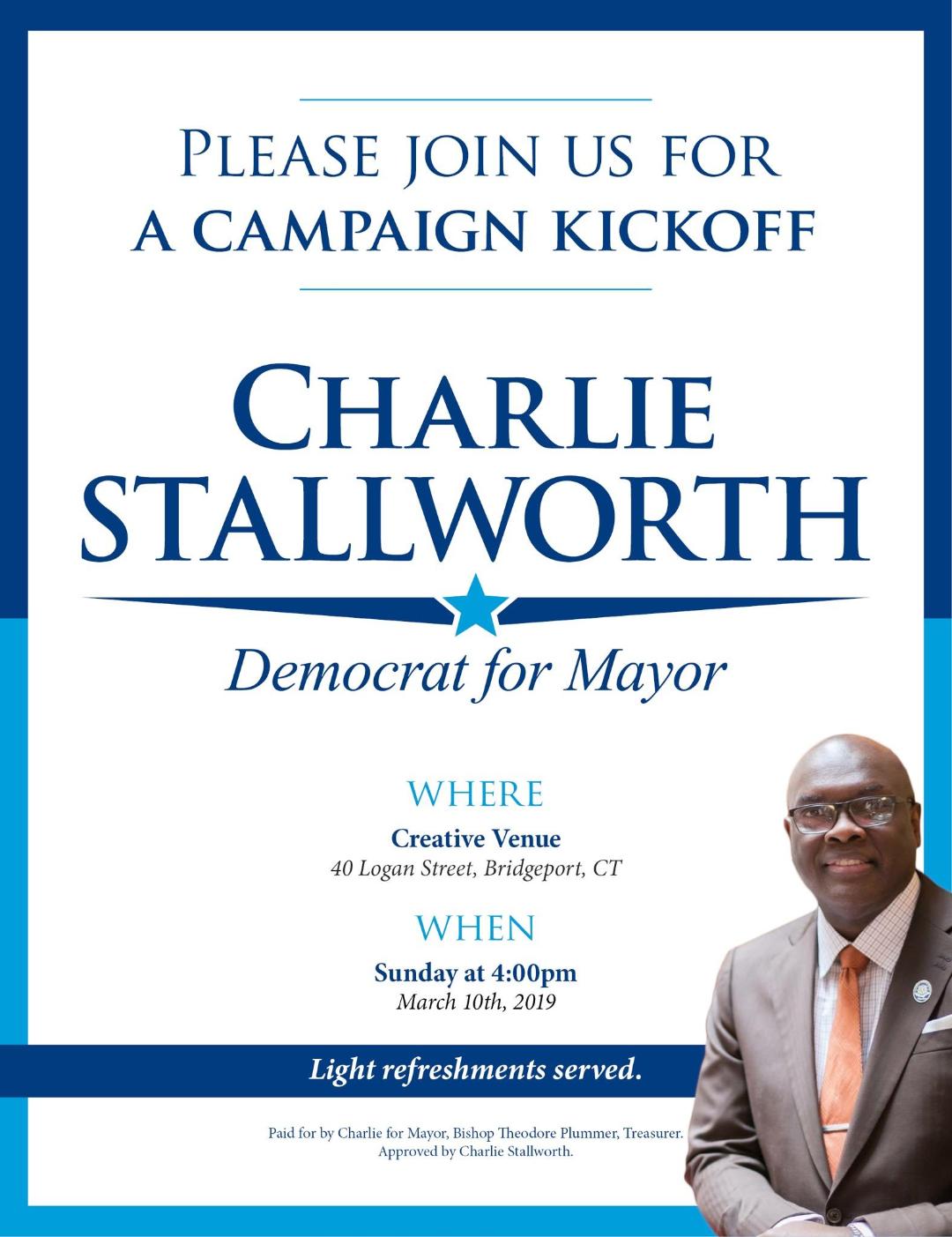 State Rep. Charlie Stallworth on Thursday filed his candidate committee paperwork for mayor with the Town Clerk's Office joining State Senator Marilyn Moore challenging Democratic incumbent Joe Ganim who's seeking another four-year term.
He's planning an official kickoff Sunday, 4 p.m. at the Creative Venue, 40 Logan Street, in the East End.
Stallworth was an early supporter of Ganim for mayor in 2015.
In Stallworth's East End church, on January 1, 2015, Ganim issued his first public apology about his conviction on public corruption charges in 2003 on his way to a historic comeback. Stallworth, a leader in the politically active Interdenominational Ministerial Alliance, emerged as a high-profile Ganim campaign supporter. Ganim rewarded him with a $100,000-a-year job as special adviser to the mayor working out of the mayor's office.
Stallworth was subsequently demoted which led to a falling-out with Ganim. He resigned from his city job about two years ago.
Can Stallworth raise money to wage a competitive primary race? Or is he running to leverage a deal of some kind with Ganim or Moore?
Stallworth was elected to the State House in a 2011 special election after Chris Caruso resigned to accept a position with the gubernatorial administration of Dan Malloy.
Stallworth in 2016 and 2018 received primary scares from school board member Maria Pereira and former congressional aide Shante Hanks respectively.