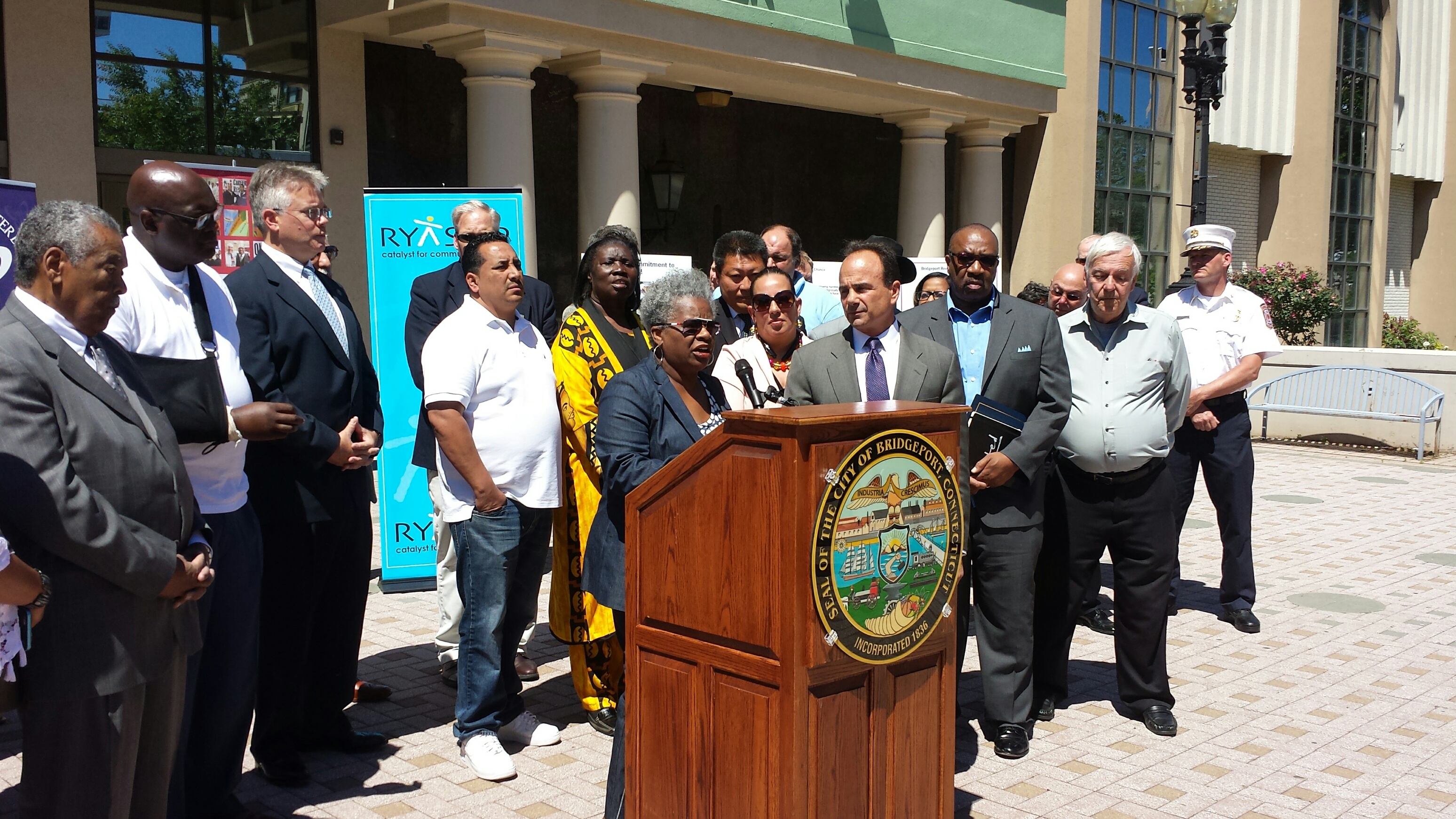 State Rep. Charlie Stallworth's in the race for mayor. Is he in for the long haul? If so, that'll require a full-fledged campaign operation backed by a mighty warchest. Or is he simply in it to leverage a pound of flesh from Mayor Joe Ganim or Ganim's chief foe State Senator Marilyn Moore?
Cast a line Charlie and see what comes back? Too soon to say who'll bite. Depends on the schematics of the race.
If Stallworth's determined to run a Democratic primary he'll need to secure a few thousand signatures from Democratic electors to qualify for the ballot, a process that would begin the day after the Democratic Town Committee endorsement in July. Moore, presuming she also wages a primary, must do the same. Ganim will have the endorsement, barring a seismic political shift.
The first test of strength for opponents comes early April when campaign finance reports are filed with the Town Clerk's Office for the first quarter fundraising period. In these kinds of races it's not what Ganim raises–he'll have plenty of loot–it's what opponents spend.
Moore, who entered the race in January, has already hosted several fundraisers. Stallworth's strategically flawed timed announcement means he'll need to lard up a campaign warchest quickly or show few fundraising dollars coming out of the first quarter report. Why does it matter? Strength builds strength. People on the fence are more willing to give if they see fundraising momentum. Why should I pony up if the candidate's campaign dies the gooey death?
Stallworth's an inside-out candidate. He positions himself establishment when it suits him. He positions himself an outsider when it suits him.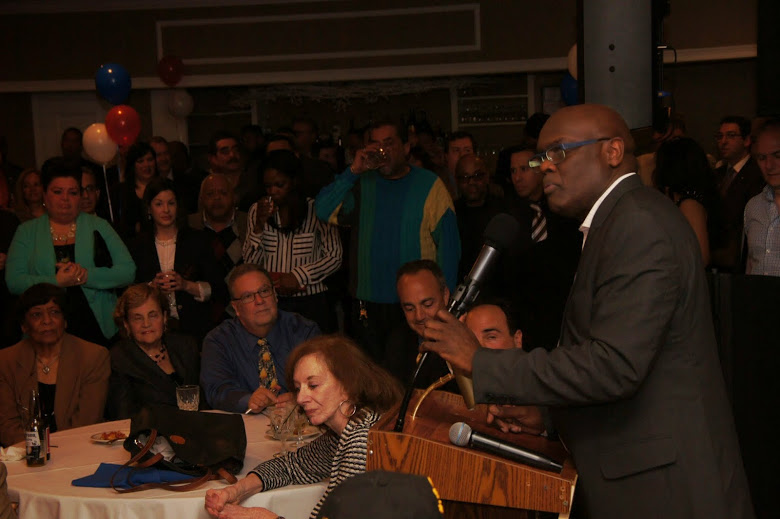 When Stallworth, a city minister, won a special election for State House in 2011 he was backed by then-Mayor Bill Finch's political operation. Stallworth and Finch were buds for a while then they had a falling-out. Four years ago Stallworth was all in for Ganim against Finch. On January 1, 2015, Ganim issued his first public apology in Stallworth's church following his 2003 conviction on public corruption charges.
Stallworth became one of the faces of Ganim's campaign. Ganim won and he rewarded Stallworth with a $100K job. Stallworth also served as tri-chair of Ganim's transition team. Everything was just ducky. Then the feathers started to fly.
Within a year or so the Ganim-Stallworth relationship soured to the point Stallworth resigned his city job about two years ago.
Stallworth's relationship with Moore is not not exactly cuddly either. Moore is suspicious of Charlie's multiple circuitous political angles.
Case in point, Stallworth's befuddling short-term run for lieutenant governor last summer. His candidacy went splat within one day.
So how can Stallworth influence the race? Depends on the type of race he runs, if he has any staying power. Stallworth and Moore share a base of voter support in the African-American-rich Wilbur Cross precinct where Ganim ran up a huge vote against Finch in 2015. In that race Moore supported Mary-Jane Foster for mayor, as did the city's other state senator at the time, Ed Gomes. Foster performed poorly at Wilbur Cross which proves that personal popularity is rarely transferable. Moore enjoys a strong following in that precinct.
Moore has positioned herself as the outsider and presumably receives the lion's share of the anti-Ganim vote particularly large in pockets of her senate district such as Black Rock, achy from the 2016 revaluation of city property.
Does Stallworth split up the anti-vote? Again, depends on the race he runs.
On the surface Stallworth arguably poaches votes from Ganim given his profile in the areas of the city Moore is least known as well as his church following.
But Moore and Stallworth are black, won't they split the black vote? No. It's a complete fallacy that black voters prioritize votes based on race. For some race is a factor, but it's not the only thing. Who's best equipped for the job? Do they care about the things I care about? Are they connecting with me? That matters first.
So this is all a work in progress.
Is there room for anyone else in this race?
Paging retired Superior Court Judge Carmen Lopez. It's getting late. Now if she entered the race it would be some election cycle.