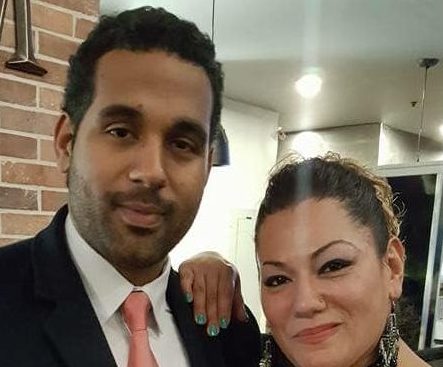 State Senator Dennis Bradley's campaign finance case has once again been continued by U.S. District Judge Victor Bolden to provide defendants more time to prepare for trial. The request for another delay came from prosecutors that are turning over additional financial records for the defendants to review.
Jury selection is now scheduled for May 23, right around the time delegates to a state nominating convention will endorse a candidate for the seat he holds in advance of a potential August primary.
Delegates to the convention will be selected in March.
City Councilman Ernie Newton is among the top-tier potential candidates looking at a run. He is taking a wait-and-see attitude as Bradley's future plays out. Newton knows what it's like to be in Bradley's shoes having been charged federally, and convicted, of fraud when he occupied Bradley's senate seat nearly 20 years ago. Newton has made a political comeback in which he has rehabilitated his relationship with constituents and political community.
The court's current timeline creates a sticky situation for the political establishment and would-be candidates. If Bradley seeks reelection and no one challenges his May endorsement, or qualifies for a primary, he's in by default. The trial, if it goes forward with jury selection to start May 23, will likely push into mid June. If Bradley's acquitted full speed ahead with reelection. He also has mayoral ambitions so 2023 is not out of the equation.
What if Bradley's convicted? Then what? Does Newton, or someone else, step in to fill the void?
Meanwhile, could anti-establishment candidates step up such as City Councilwoman Maria Pereira or former school board member Kate Rivera? Opportunity exists for someone to get a head start.
Bradley's trial has been delayed multiple times. Will it be be pushed past the general election?
The district is so Democratic dominant your favorite superhero on the Republican line falls flat.
If all the question marks cause you whiplash, welcome to the club.
So much to munch on.
Bradley and his then campaign treasurer, former school board member Jessica Martinez were indicted last May on multiple counts of wire fraud for allegedly manipulating roughly $180,000 in public grants from Connecticut's Citizens Election Program of publicly funded races in conjunction with Bradley's 2018 run for state office.
Martinez is charged additionally with providing false statements to FBI agents and lying before a grand jury. Fibbing to feds and a grand jury are prima facie charges nearly impossible to disprove.
The good news for Bradley is he'll not be on trial during the ongoing legislative session that runs into May. The bad news is he's been stripped of committee assignments as a result of the charges so constituents in Connecticut's 23 Senate District are essentially without influential representation. The district covers about two thirds of Bridgeport and a portion on western Stratford.
Government allegations, in a nutshell, against Bradley:
— Leveraging his law firm as a campaign front for what was clearly a candidacy announcement for state office on March 15, 2018 at Dolphin's Cove in the East End.
— Raising campaign money at the event in violation of state law.
— Directing campaign staff, covering his tracks, to falsify donation cards to reflect the fundraising did not take place March 15, 2018.
— Using $6,000 dollars of his own money, transferred from a personal law firm account, to pay for the Dolphin's Cove event, in violation of state law.
— Not reporting, as required by state law, the personal expenditure on campaign finance reports.
— Falsifying campaign finance reports to receive $84,140 of public dollars in aid of his campaign.
— Trying to do the same for the general election, but was rejected by the State Elections Enforcement Commission when it discovered numerous irregularities.