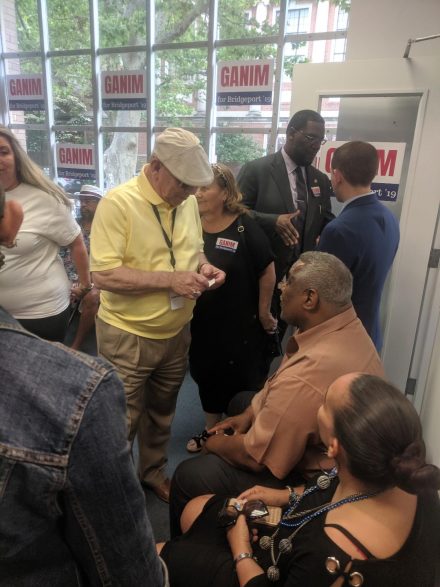 "This way to the John" has multiple meanings when it comes to John Ricci. His hand is on the throne of Public Facilities, the city's super agency, which oversees public works, sanitation, engineering, the airport, parks, department of aging. And to boot, he sits on the board of the Water Pollution Control Authority, the royal flush of departments.
Want your street paved? Call Ricci. Garbage picked up? Call Ricci. Park cleaned? Phone Ricci. Sidewalk all cracked up? Yup, Ricci.
Ricci don't lose that number?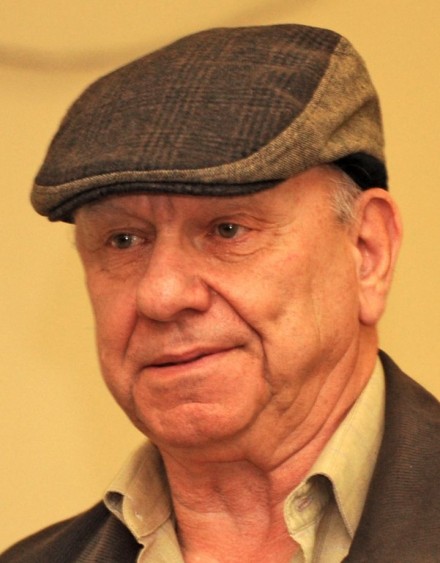 You could say Ricci's number was on speed dial of municipal government. His service to the city dates back to 1963 when he first worked in the engineering department of municipal government during the administration of Mayor Sam Tedesco. Ricci tested for the civil service job and got it. He's worked for nine other mayors since then.
On Monday Ricci announced his retirement from government, something he has done before but this time, he says, it's for good. His final day is January 3.
Was the political warhorse pushed out?
No, he says, "I did this on my time."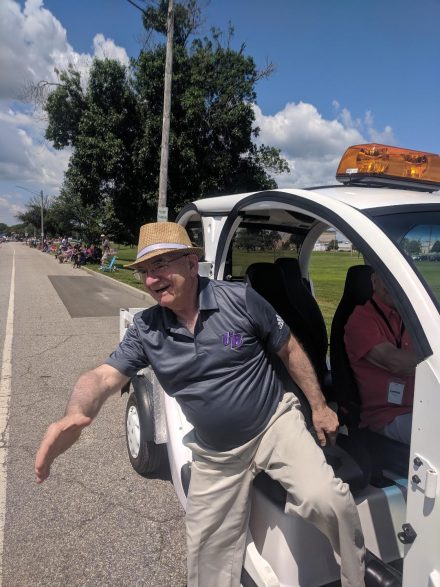 A circumspect Mayor Joe Ganim announced in a statement: "John has always took on roles and responsibilities well above and beyond to ensure that things got done to serve his staff, co-workers and the residents of Bridgeport. He will be sorely missed in city government."
Ricci's public statement: "The time has come for me to retire. I want to be out of the public spotlight and spend my retirement years in quiet enjoyment."
If you know Ricci, that's a stretch. He loves the political action. It's his high, even at 76 years young.
Public Facilities is arguably the most demanding department head position in government because of its serpentine meandering of city offices. If you don't know what you're doing, the cracks will show.
Ricci says he expects to recommend at least as a short-term replacement is Craig Nadrizny, a veteran manager in Public Facilities.
Almost everyone rates Ricci high on competency rankings. The knock? He plays on the edge. He knows the guys and dolls of the city.
"Sunshine fund" cash proceeds from scrap metal sales, to build department moral, became a toothache for the Ganim administration. The feds came calling. No one has been charged in the case but it led to the firing of Ricci's deputy.
In 2013, then Mayor Bill Finch fired Ricci, head of the airport, over a controversial runway safety project that involved a developer friend. Ricci asserted he was a scapegoat. He was allowed to retire in lieu of a wrongful termination. Ricci, cunning in his revenge, didn't go away. He teamed up with Ganim's return to the mayoralty in 2015, advising the mayor on a number of campaign issues.
He was appointed director of Public Facilities.
In Ganim's 2019 reelection year Ricci manned a nightly phone bank out of Testo's Restaurant, the mothership of city politics, owned by Democratic Town Chair Mario Testa with whom Ricci is close.
It's doubtful Ricci will just ride off into the Gary Cooper sunset on Saturday afternoons, nibbling porchetta sandwiches, like some lonely fly searching for gossip at the chairman's bar.
No, Ricci will be there often on weekday mornings admiring the chairman's veal-pounded, blood-stained apron, kicking around all the political juice that keeps them flowing.
Espresso, anyone?