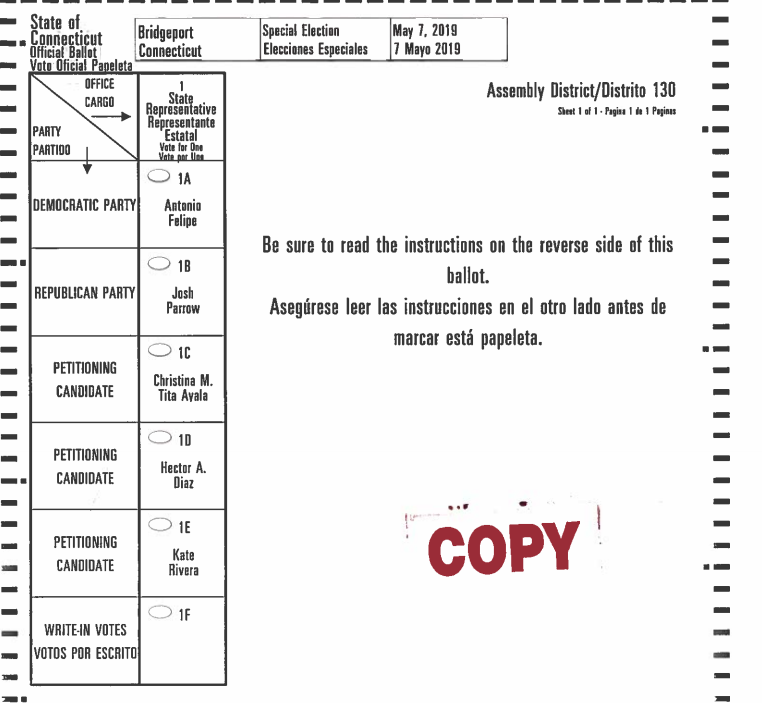 You thought just church palms were handed out over the weekend? Plenty of palm cards as well. In this seasonal rite of passage, political operatives were out in force knocking on doors, lit dropping neighborhoods, canvassing voters in advance of the May 7 special election to fill the 130th State House seat of Ezequiel Santiago who passed away March 15.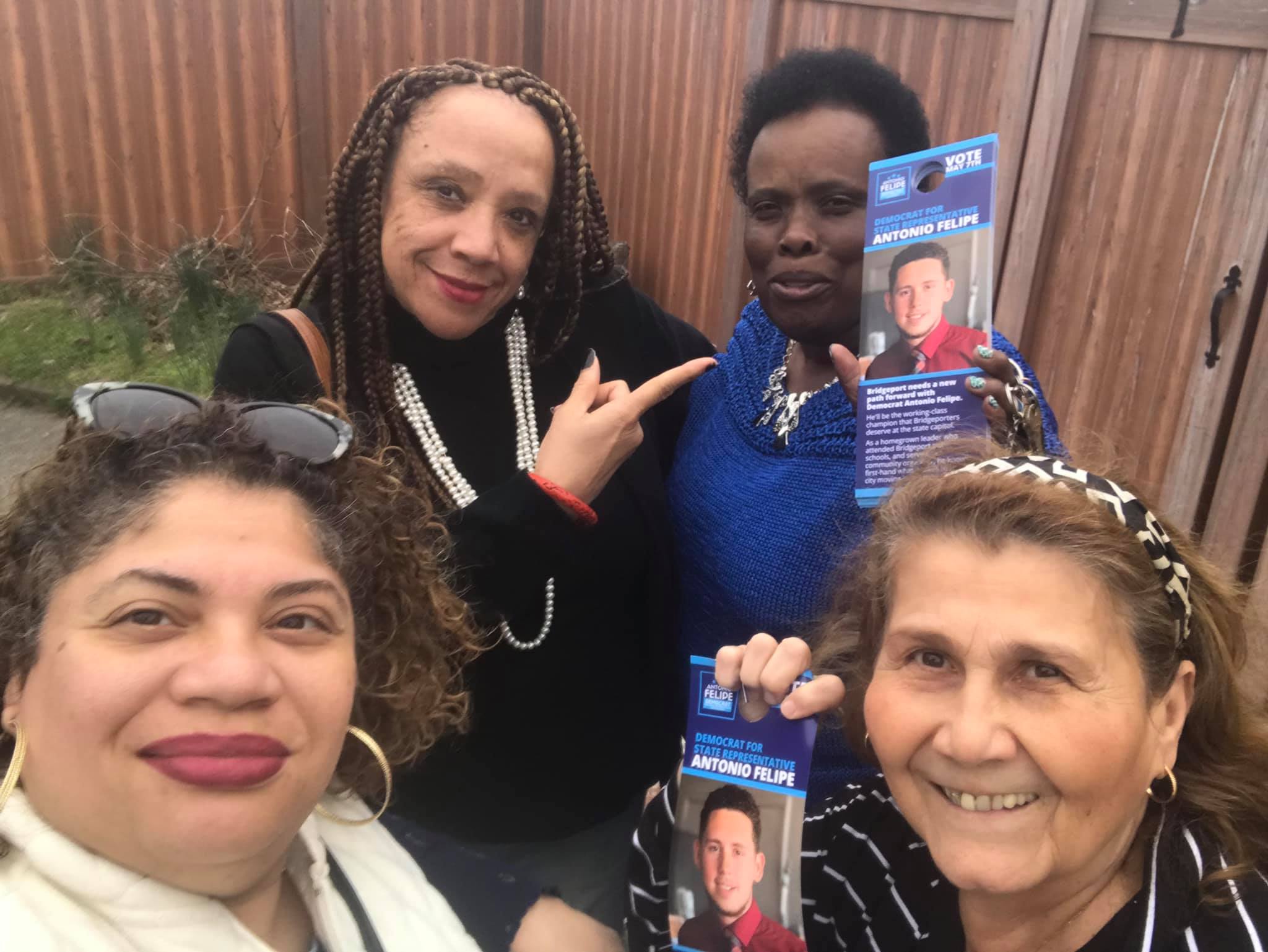 You could, in some ways, call this event the battle between the old guard and the new, except some of the old is supporting the new, 23-year-old Antonio Felipe, the endorsed Democrat, vice president of the Greater Bridgeport Young Democrats. The challengers: two former State House members Hector Diaz and Christina Ayala, as well as ex-school board member Kate Rivera and newcomer Republican Josh Parrow, assistant director of development at the University of Bridgeport.
Special elections are all about identifying friends and dragging them out. And oh, if you cannot make it to the polls May 7, please vote by absentee ballot. Why is that? Because this district covering the South End, Downtown and portions of the West End and East Side, is loaded with senior citizen buildings that could swing a difference.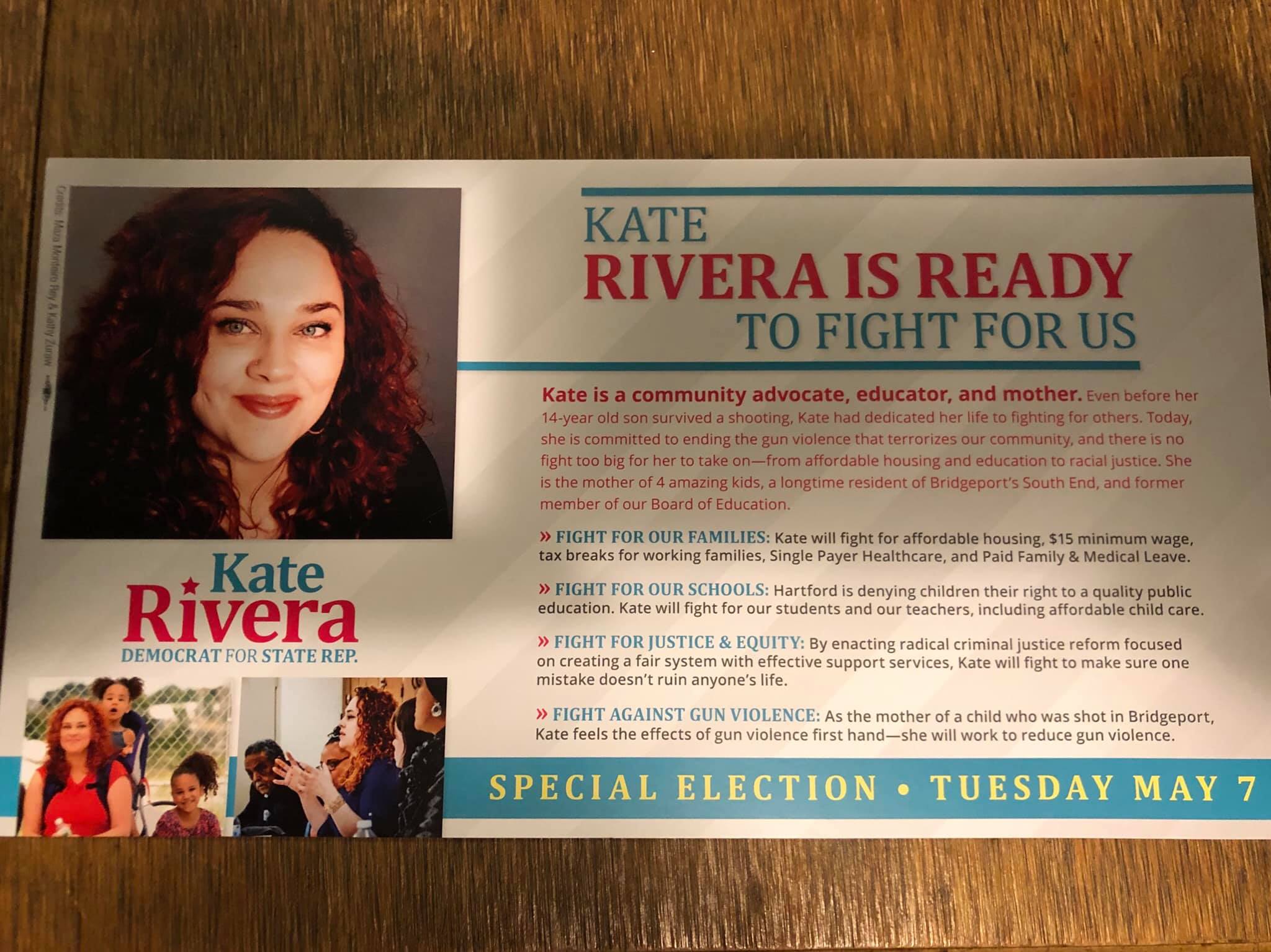 The political pros know their serial absentee voters they call upon in meaningful local elections. It cuts both ways: someone knocked on my door, how should I vote?
None of this matters unless the candidates put the work in. For the most part these kinds of races rely on hand-to-hand combat; personal touch can mean as much as money provided all things being equal.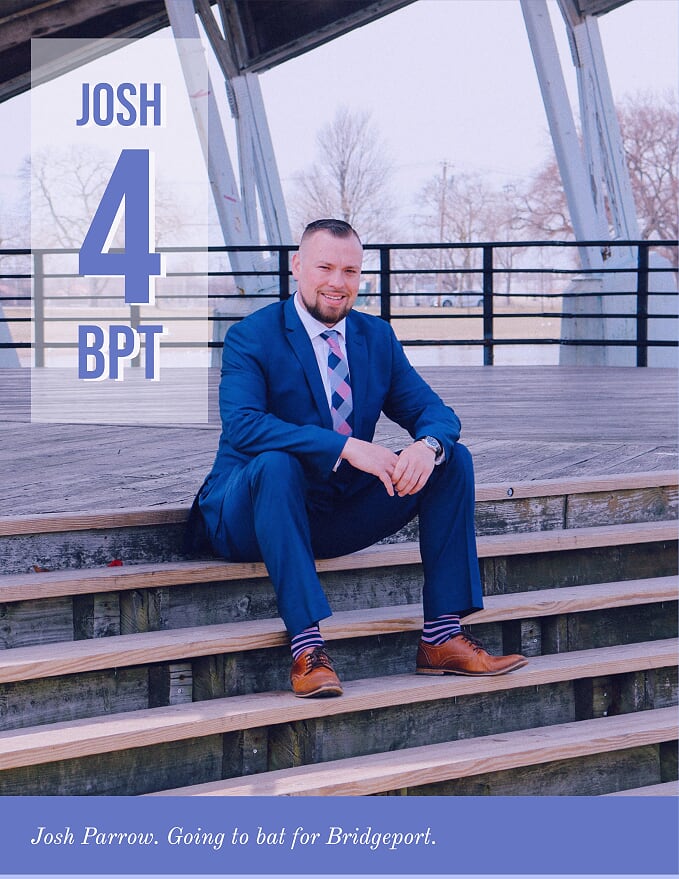 In a low-turnout field of five candidates 400-500 votes could be enough to win. So yes, rally your friends, neighbors, relatives, co-workers, drinking partners, Game of Thrones friends, Yankee fans, Met fans, Red Sox fans. Sox fans? Not in that district!