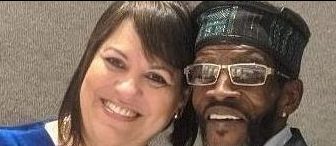 A defiant Maria Pereira Monday night was stripped of committee assignments by the City Council for refusing to apologize for disparaging remarks she made about Ernie Newton who sits next to her during full council meetings.
Several council members, including Newton, claim that the volatile Pereira broke down in tears when a solid majority of council members voted for censure and removal from the Contracts and Education/Social Services committees.
This means, barring an apology, Pereira has no votes in committee and her voice is essentially silenced from debate.
Despite her own scrapes with the law, Pereira will often broad stroke her enmity for people by conveniently bringing up their past. They become "felon" this and "felon" that even though she has supported candidates with felony records and asks her Upper East Side constituency of ex-offenders for their votes for public office.
Several council members are among the reentry community including Newton, Fred Hodges who works in reentry and Jorge Cruz.
About 20 years ago Newton was convicted of public corruption and sentenced to five years in federal lockup. He resigned his seat in the state senate. He spoke of the disproportionate sentences that people of color face in the judicial system, calling himself the "Moses of my people" a comment that is often good-naturedly echoed in the political community.
Newton, several years ago, made a political comeback winning a seat on the City Council that kicked off his political career in 1981. He also works in the reentry community helping ex-offenders in the pursuit of life skills and employment.
Pereira supported Joe Ganim in his return to the mayoralty in 2015 running on a second-chance message. Soon after they had a political falling out, a common occurrence with Pereira's political relationships. The list of break-ups runs down the street, around the corner, across city boundaries and into the next county.
A number of council members prevailed upon Council President Aidee Nieves to put this to a vote.
The litigious Pereira, according to council members, claimed she would take this action to court and promised to run primaries next year against all council members voting to sanction her.
"I'm trying to bring decorum to the council," says Newton "so we don't have what happened when she was on the Board of Education," a reference to the often loud clashes she had with other board members when she served on the education body.
"If she ever found it in her heart to use her skills for the betterment of the city, she would be a hell of a person," says Newton. "But she uses everything to go against people."
Newton and Pereira have had quite the political sparring matches over the years including a literal pissing contest in 2019 when they challenged each other to urine tests to detect foreign substances.
A number of council members observe that Pereira's under a lot stress to deliver a campaign-manager win for State Rep. Jack Hennessy who's engaged to an August 9 Democratic primary battle with City Councilman Marcus Brown.