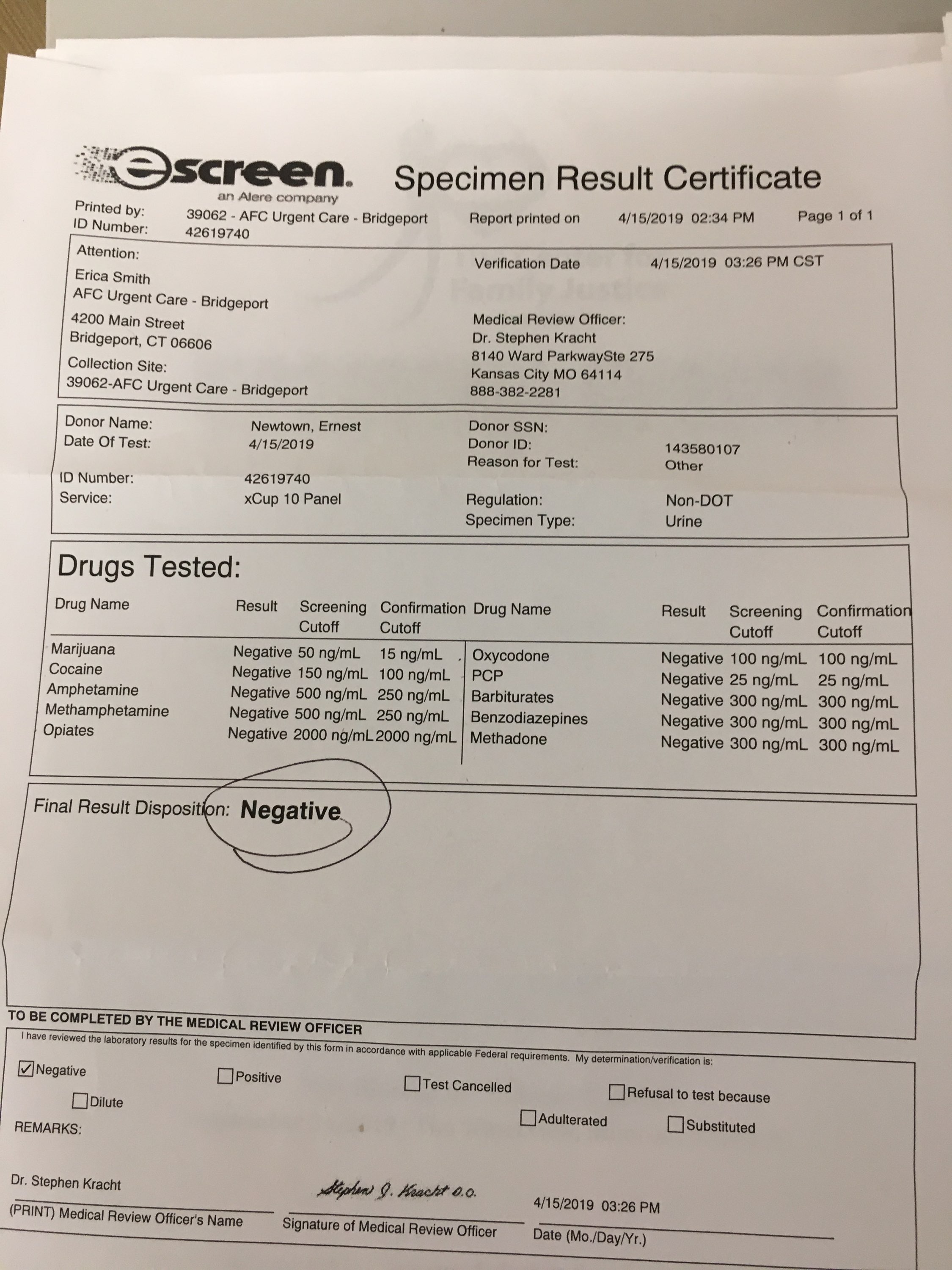 Ya gotta love city politics. Yes, this is definitely an OIB moment. In one corner school board member Maria Pereira, the self-styled piranha of city politics; in the other City Councilman Ernie Newton, the self-proclaimed Moses of his people, who had substance abuse issues decades ago, but says he's been clean and sober since. Both have accused each other of overindulgence of a foreign substance in one form or another.
We tease on OIB about the medical condition of some posters, but on Monday Pereira issued a drug-test challenge to Newton who responded game on. She even paid for the test.
Monday afternoon Newton walked into a North End lab testing facility, peed into a sterile container and had his results presto. He came up negative for marijuana, cocaine, amphetamine, methamphetamine, opiates, oxycodone and others, according to the result certificate he provided OIB. See above.
"I've been clean 23 years," said Newton after the results. "I did it to show people how crazy she is … she's a cuckoo bird. I could sue her for defamation, something she does to everybody. This is a board of education member challenging a black elected official. She wouldn't have challenged a white person. She's no different than Donald Trump. I did this to show how crazy she is. I have nothing to prove. I guess the next challenge is I'm not black enough."
Pereira had her test done on Tuesday. On Friday she produced paperwork showing results negative, as well.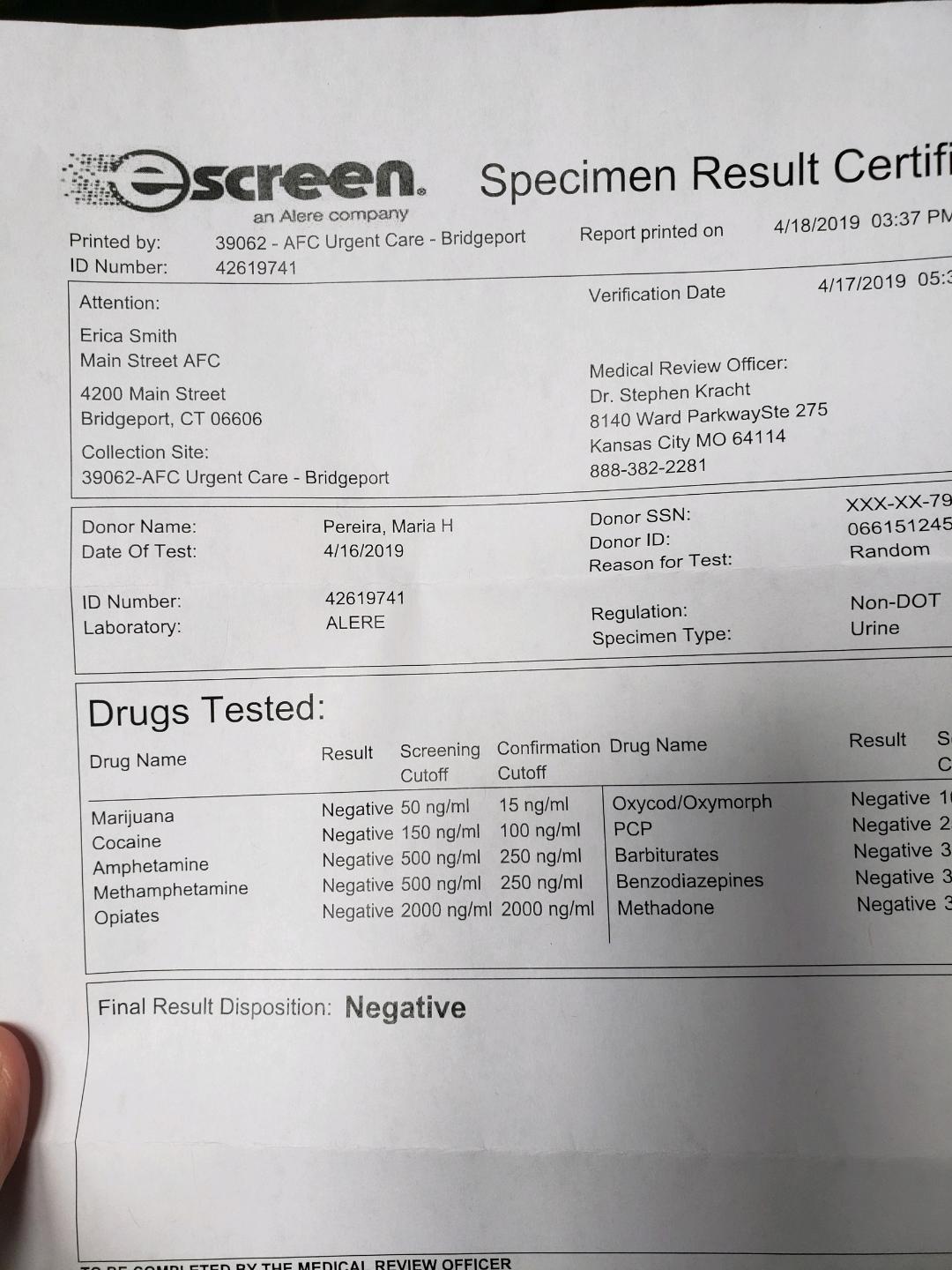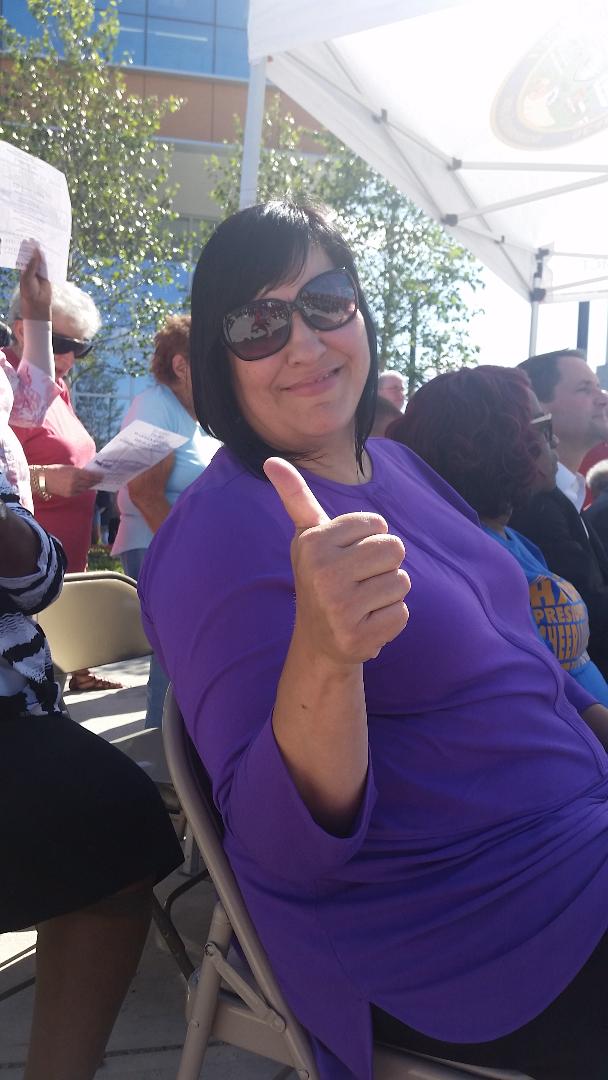 How did this happen? The two political warriors have gone at it for quite some time in edgy comments section barbs over a variety of issues. On Monday Pereira threw down a challenge. Their exchange follows.
Ernie,
You are just all over the place with wild accusations you will never be able to substantiate.

Our BPD officers are carrying around and administering epinephrine???

I'll tell you what, Ernie. I will gladly pay for both you and I to take a drug test with the understanding the results, whatever they may be, will be released to OIB.

I have absolutely nothing to worry about. Will you agree to take a drug test I pay for on the condition the results are released to OIB?

I will await your answer
Newton response:
Maria
Name the TIME and PLACE we Both can take a DRUG T$EST or is that your MEDS talking!
Bring it on MARIA I'M WAIT…Maria I'M WAITINGGGGGGGGGGG. PUT UP or shout the F- – – UP! DATE TIME AND PLACE. and LENNIE I want YOU TO POST ON OIB.
Pereira rejoinder:
Ernie,

Once you agreed, I had to research local drug testing locations, type of tests, costs, payment, protocols and more.

We will be taking our 10 Panel Drug Tests as follows:

AFC Urgent Care
4200 Main Street
203-916-5151
No appointment. Walk-in between 8:00 AM to 5:00 PM.
The urination will be observed.

We each need to bring identification and need to sign a release that the results will be emailed to Lennie Grimaldi@OnlyinBridgeport.com

My payment information is on file with Erica, Administrative Manager. Just let the employee who checks you in know that the test is being paid for by Maria Pereira and Erica has the information.

I am asking that we take the test by 5:00 PM tomorrow so that it narrows any opportunity to take anything that would hinder the detection of substances in our urine.

Agreed?
Newton response:
Maria
New Flash
I sitting at Urgent care I was tested
For A Marijuana Cocaine Amphetamine Methamphetamine Opiates Oxycodone PCP Barbiturates. Benzodiazepines and Methadone.
Final Result Disposition all came back NEGATIVE 👎
Maria I will deal with you Lennie I will take a picture and send it to your phone
Pereira response:
Ernie,

You were supposed to sign a release to have the results emailed directly to Lennie Grimaldi. What do you think you are doing? You weren't supposed to see the results at all. You could be sending a picture of anything???

You are just unbelievable.
So is city politics.