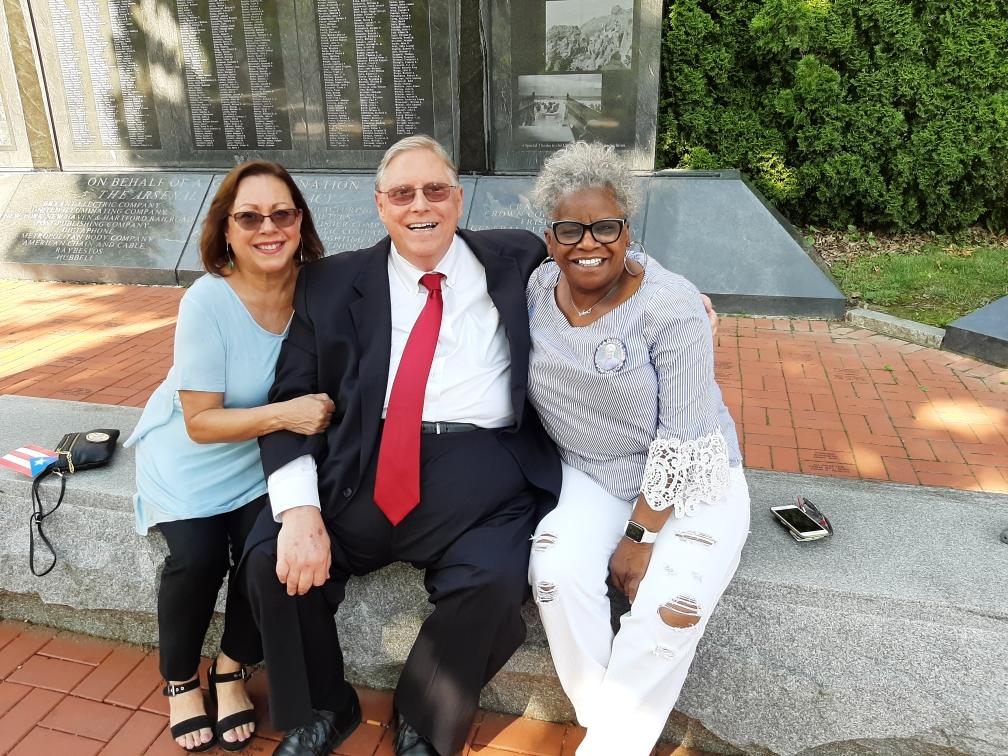 State Senator Marilyn Moore on Tuesday was notified by elections officials that she has petitioned successfully onto the September 10 Democratic primary ballot setting the stage for a battle against incumbent Joe Ganim.
Moore needed verified signatures from five percent of Democratic electors in Bridgeport. Wednesday is the deadline for the Registrar's Office to complete signature reviews of primary applicants.
Absentee ballots will become available August 20, a vote that could weigh heavily in various primary outcomes.
Two-time mayoral candidate Chris Caruso is running for town clerk and former Town Clerk Alma Maya for city clerk on Moore's ticket. Amina Brown, Dasha Spell and Eric Stewart-Alicea are running for Board of Education on Moore's slate. Jacqueline Richardson, Ernest Brown and Wes Matthews are candidates for city sheriff.
Three Republicans on September 10 will also face off in a primary for mayor. Ethan Book and Dishon Francis both forced primaries against party-endorsed John Rodriguez.
News release from Marilyn Moore:
Senator Marilyn Moore has officially qualified to participate in the Bridgeport mayoral Democratic primary. Following the submission of more than 3,900 signatures, the Registrar of Voters has deemed her eligible to be on the ballot on September 10.

Senator Marilyn Moore, candidate for Mayor of Bridgeport:
"Bridgeport needs a mayor who has a vision for the future. We need new leadership that has a plan to make our city live up to its full potential; an open, welcoming, vibrant community willing to embrace new projects, new ideas, and new challenges.

"For the past few weeks, I have talked with hundreds of voters all over Bridgeport. There is a clear and growing belief that the city needs a new administration that is willing to move Bridgeport forward with a city government that serves all residents, not just those who are well-connected with this administration. Voters are tired of pay-to-play, incompetent managers, neglected public services, and a self-serving administration more worried about their friends than the well-being of the city.

"The thousands of signatures we collected to petition our place on the ballot demonstrate that voters want to move Bridgeport forward. I have been humbled by the support of our city and the hard work of dozens of volunteers that believe we can bring the change that Bridgeport needs.

"I am running for Mayor because I want Bridgeport to be a place for everyone, where every worker has the opportunity to prosper and thrive. I want a city where every child has access to a quality education in their neighborhood. I want a city where all residents feel safe and welcome. Bridgeport can do better. We can do better. Now it is the time to fight for a city we can be proud of. That starts with the September 10 primary election."