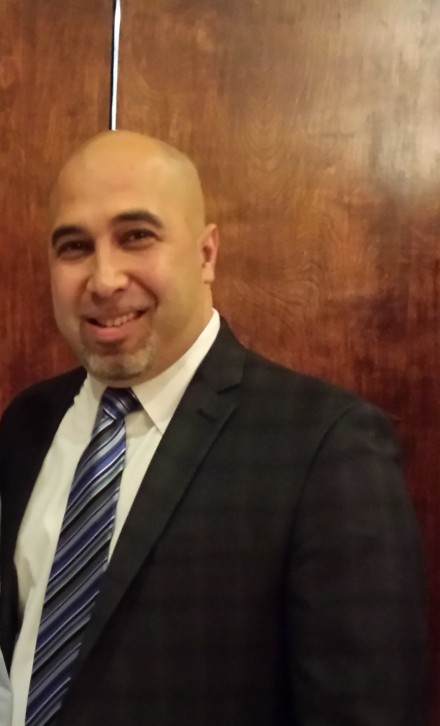 UPDATE: Richard Paoletto will not be the only City Council member resigning after Tuesday night's meeting. Add Democratic State Senate candidate Ricky DeJesus to the list. Meanwhile Mayor Bill Finch wants DeJesus to drop out of the February 24 special election, according to the Connecticut Post. Finch political operatives, after delivering the endorsement to DeJesus, have redirected support to Ken Moales over Ed Gomes, following disclosure of DeJesus' back tax and child support issues. A daycare facility Moales operates also has back tax issues. So in the battle of baggage, DeJesus and Moales could compete with Kennedy, LaGuardia and Newark.

From Finch:
"It's a smart move by Councilman DeJesus to step down from the City Council," Finch said. "I urge him to drop out of the state Senate race, too. It seems clear that doing so is in the best interest of our city, as well as Councilman DeJesus and his family, at this particular time."
What a difference a few weeks make. DeJesus was Finch's guy, but now Moales is his guy because DeJesus presumably has less baggage than Moales. Does he? Moales was Finch's campaign treasurer in 2007 and 2011, but no longer serves that function. DeJesus has $70,000 in public campaign funds to spend in the final 10 days. Is the mayor trying to create cover if DeJesus dumps negative attacks on Gomes to aid Moales' cause?
DeJesus issued a statement Friday afternoon declaring, "I don't believe that it is fair to my constituents in the 136th district to continue serving in a council member capacity while tending to other responsibilities." Whether Dejesus, who represents the East Side, believes he's a lock to win the February 24 special election, or something else is in play, is unclear. DeJesus statement:
"As a loving father, small business owner, job creator, and endorsed candidate for state senate, I don't believe that it is fair to my constituents in the 136th district to continue serving in a council member capacity while tending to other responsibilities.

"That's why today, I'm announcing that after the next City Council meeting, I will give the city clerk my resignation.

"I cannot thank the people of Bridgeport's 136th district enough for letting me serve them as a council member. And, I want to continue fighting for Bridgeport as your next state senator. I'm dedicated to making or city and state a better place. That means better schools that get our students prepared to compete for jobs.

"It also means fixing our broken tax structure. The status quo is unfair to cities like Bridgeport. It dissuades property owners from creating jobs, investing in new technology, and growing their businesses. On the other hand, it encourages land banking and leaving blighted property as is. It's ridiculous. We need to change it.

"Most importantly, we need to send people to Hartford who understand the struggles that each and every one of us face every single day. I know hardship. I know what its like to create small business and employ people, but still face tough decisions each and every day. That's why I'm the right choice for senate. Because I'll fight for all of us."