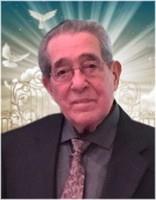 Whatever occurred in Democratic politics in the city the past 50 years, East Side District Leader Gilberto Hernandez was always a player at the table. We worked together as administrative aides to Mayor Tom Bucci in the mid 1980s. Alcalde is mayor in Spanish and what few know is that Gil nearly became Alcalde in 1974 when Republican Mayor Nick Panuzio vacated office with two months remaining in his second term to accept a presidential appointment from Gerald Ford. Prior to that Republican Bill Seres had won a tight battle over Gil for presidency of the City Council. Had Gil been successful he'd have served out Panuzio's final 55 days. Gil passed away last week.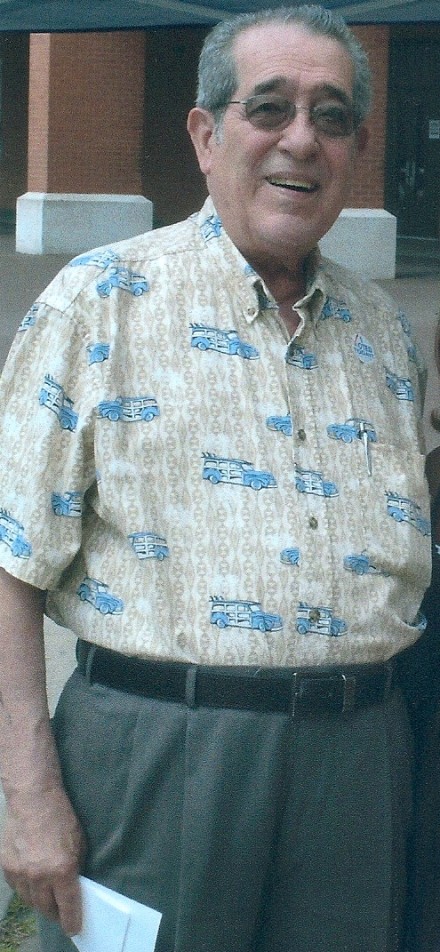 See his obituary here courtesy of Luz de Paz:
Gilberto P. Hernandez, age 83 and dedicated member of the Bridgeport community, returned to the Loving Arms of the Lord on Mon., Dec. 18, 2017 at his residence, surrounded by family. He is the loving husband of Carmen G. Hernandez; his wife of 67 years. Gilberto was born in Comerio, Puerto Rico; son of the late Fermin Hernandez and Demetria Perez prior to relocating to Bridgeport in 1951. He was employed at many places.

Over his time in Bridgeport, starting at Ford, where he washed cars and later at City Lumber, where he was selected to be Steward for the union. This is where he got his start in defending people's rights and sparked his interest in local and federal politics. Gil then moved on to work at Avco Lycoming, where after 2 years, his fellow employees elected him as Union Steward and then elected him Committeeman. As a Committeeman, he had 10 Union Stewards under his direction, with more than 1,200 employees under his jurisdiction. He also served as a member of the Avco Lycoming Negotiations Committee with whom, in 1967 under orders of Pres. Lyndon Johnson, went to the Federal Department of Labor to discuss the labor contract, due to the crisis in Vietnam. After working in Avco for almost 15 years, he left to run 2 businesses with his wife. The businesses were next to each other on the East Side of Bridgeport, El Encanto Bridal Shop and Faria's Liquor Store. They successfully ran these two businesses for many years. He later worked for City Trust Bank and finally retired from the City of Bridgeport. In addition to work, Gil also had his own radio show called "La Voz Hispana de Bridgeport" where he was a D.J. for many years.

He was very involved in politics, starting with Sam Tedesco's 1957 campaign for Mayor. Gil continued to support local politics and even served as the State President of the Hispanic Democratic Committee, where he organized Pres. Jimmy Carter speak to the Hispanic population and ask for their support during his campaign. He was also served as one of the delegates in the National Convention which elected Jimmy Carter. In 1971, Gil was elected Democratic Alderman/Councilperson for the 137th District of Bridgeport, where he served for 10 years–4 under the Republican administration of Nicholas Panuzio and 6 years under the Democratic administration of John Mandanici. He was elected District Leader for the 137th District, a position he held for many years. Gil also worked as one of Mayor Bucci's assistants during Bucci's time as mayor. In 1994, Gil was the Honorary Vice President for the Democratic State Convention.

His dedication to the Bridgeport area was recognized many times, starting in 2001, he was named State of Connecticut Latino Citizen of the Year by the State of CT Latino and Puerto Rican Affairs Commission. Also in 2001, he was also recognized by the Connecticut General Assembly for "His Vision in Fostering the Advancement of Latinos in All Spheres of the Community and For The Many "First" He was Able to Achieve in his Many Years of Service to Said Community." In 2012, Gil received a Lifetime Achievement Award from the Hispanic Chamber of Commerce of Greater Bridgeport. Gil is also featured in the Bridgeport Public Library, "Celebrating the History of work in Bridgeport in the 20th Century." On May 16, 2016, Mayor Joe Ganim and the city council honored Gil for the many years of service with certificates of appreciation and accomplishments and declared the day as GILBERTO HERNANDEZ DAY.

Gil has volunteered for numerous committees, most notably the Puerto Rican Parade and Pro Niños Liciados. He was one of the founders of the Spanish Merchants Association and negotiated a contract with Blue Cross/Blue Shield for its members and their families with no cost to them. He was also one of the founders of the Caribe Royal Corporation. Gil was also a member of Logia Huestes del Caribe, The Grand United Order of Oddfellows. He is a Lifetime Honorary Member of the Knights of Columbus and a member of St. Mary's Church for over 60 years. At his beloved parish, he was a member of "El Santo Nombre" and was a Cursillista.

Gil is the loving father of Luz M. (Pedro) Flores, Gilbert (Rosemarie) Hernandez, Carmen (Jose) Hernandez Rodriguez, Jose "Chelito" (Joan) Lebron, Orlando "Chuleta" (Aida) Lebron, Wilfredo (Sylvia) Lebron and Luis A. (Barbara) Lebron; the adoring grandfather of 20 grandchildren and numerous great grandchildren; and the caring brother of Fermin Hernandez and Augusto Rolon. He was predeceased by his daughter, Yolanda Hernandez. Friends are invited to attend Calling Hours on Wed., Dec. 27, 2017 from 5 to 8 p.m. at the Funeraria Luz de Paz (Peaceful Light Funeral Home) 426 E. Washington Ave., Bridgeport, CT 06608. Funeral Services are scheduled beginning on Thurs., Dec. 28, 2017 at 11 a.m. with a Mass of Christian Burial DIRECTLY at St. Mary's Church, 25 Sherman St. Bridgeport, CT 06608. His entombment will follow at Mt. Grove Cemetery 2675 North Ave., Bridgeport, CT 06606. Please explore his online memorial page where you may share memories, prayers, pictures and so much more found EXCLUSIVELY at www.luzdepaz.com.