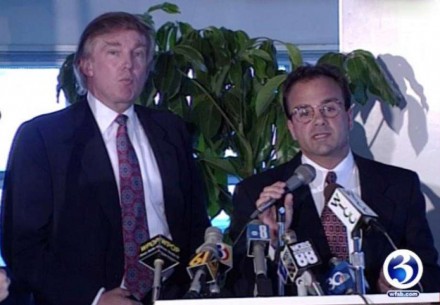 The number of politicians, business leaders, elected officials, members of Congress including now Republicans distancing from Donald Trump is down the street, around the corner into the next county. Count Mayor Joe Ganim among them, after snuggling up for a play at infrastructure dough following Trump's election. State Senator Marilyn Moore, whose name is often floated by pols as a possible Ganim challenger in 2019, told the CT Post "I was appalled he was allying himself (with Trump). He's a bad judge of character. If you didn't see what the rest of the community saw, then where's your ability to discern character?"

As for 2019, Moore says her focus is running for State Senate reelection in 2018.
More from CT Post reporter Brian Lockhart:
On Wednesday, however, Democratic Mayor Joe Ganim, following Trump's blaming "both sides" for violence at a white supremacist rally in Charlottesville that left one counter-protestor dead and 19 injured, said his view of the Republican commander-in-chief has "changed dramatically."

"We're in different places," Ganim, who is exploring a run for governor in 2018, said when contacted by Hearst Connecticut Media. "I side with those for inclusion, diversity and human rights."
Full story here.