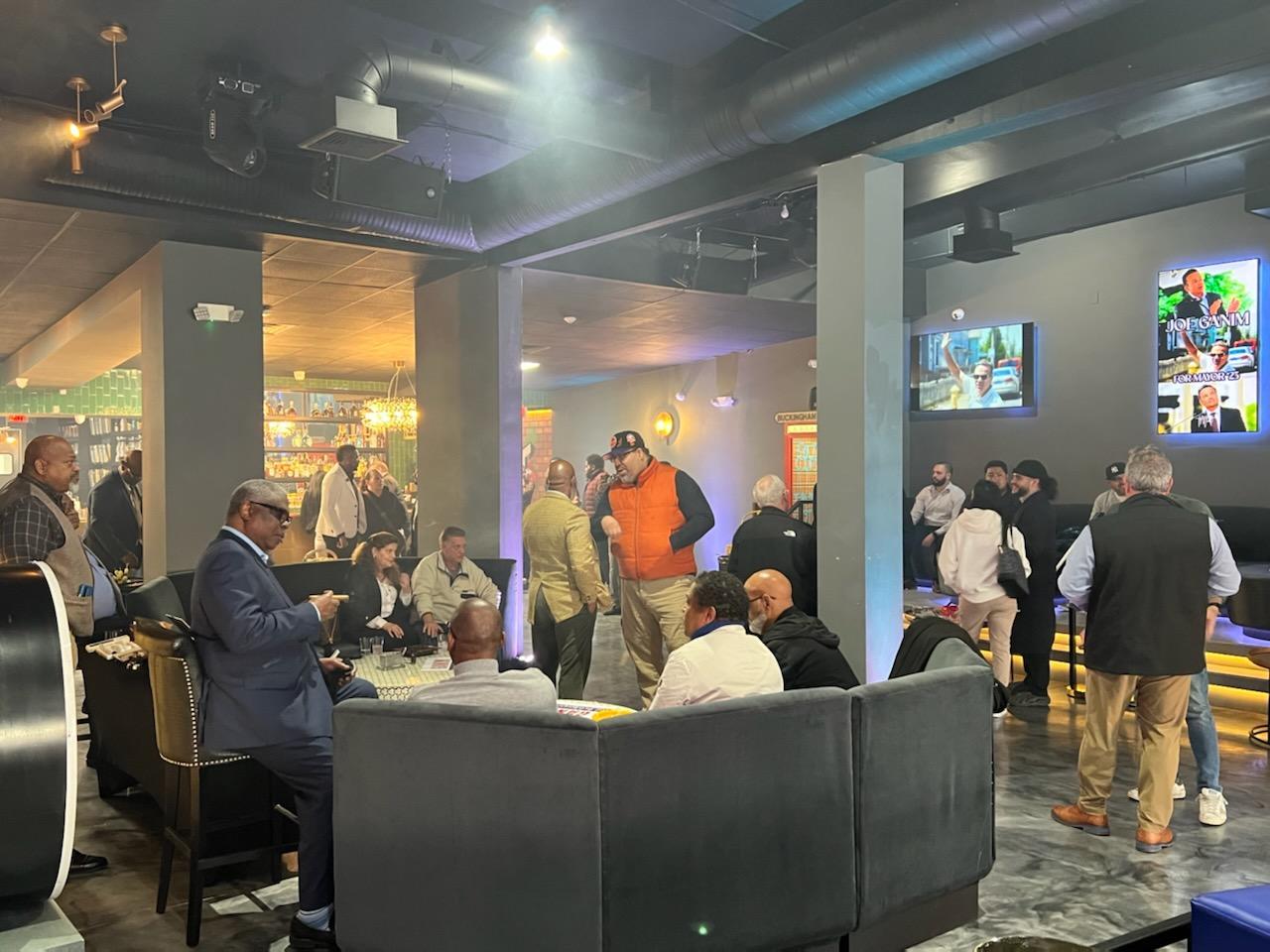 Everyone was blowing smoke Tuesday night at owner Paul Brown's creamy In The City bar and lounge Downtown on Fairfield Avenue, but not in the way politicians obfuscate the facts. The fundraiser for Mayor Joe Ganim was a guy's bonding night with women sprinkled in, enjoying cigars, a fully spirited bar and buffet that certainly touched the pleasure centers of guests.
These types of foggy fundraisers are lower key, larger ticket events. Not a rah rah night, as last week's Ganim large-crowd event at Brewport. Politics has its nuances.
Brown, proprietor of Jamaican restaurant Grill II, across the Margaret Morton Government Center on Broad Street, has added a new boo to dining choices Downtown.
You need to check out this place, an eclectic trip around the world for its international motif.
Back to more mundane matters: Ganim, as well as opponents John Gomes, Lamond Daniels and State Senator Marilyn Moore are cramming donations in advance of the first quarter finance reports ending March 31.
Pity campaign treasurers this time of year loading laptops with mountain ranges of financial information to file with the Town Clerk's Office in two weeks for a cause that matters: a cannon ball, fundraising splash.
We are entering horse racing season and it's no different in politics in the game of win, place, show.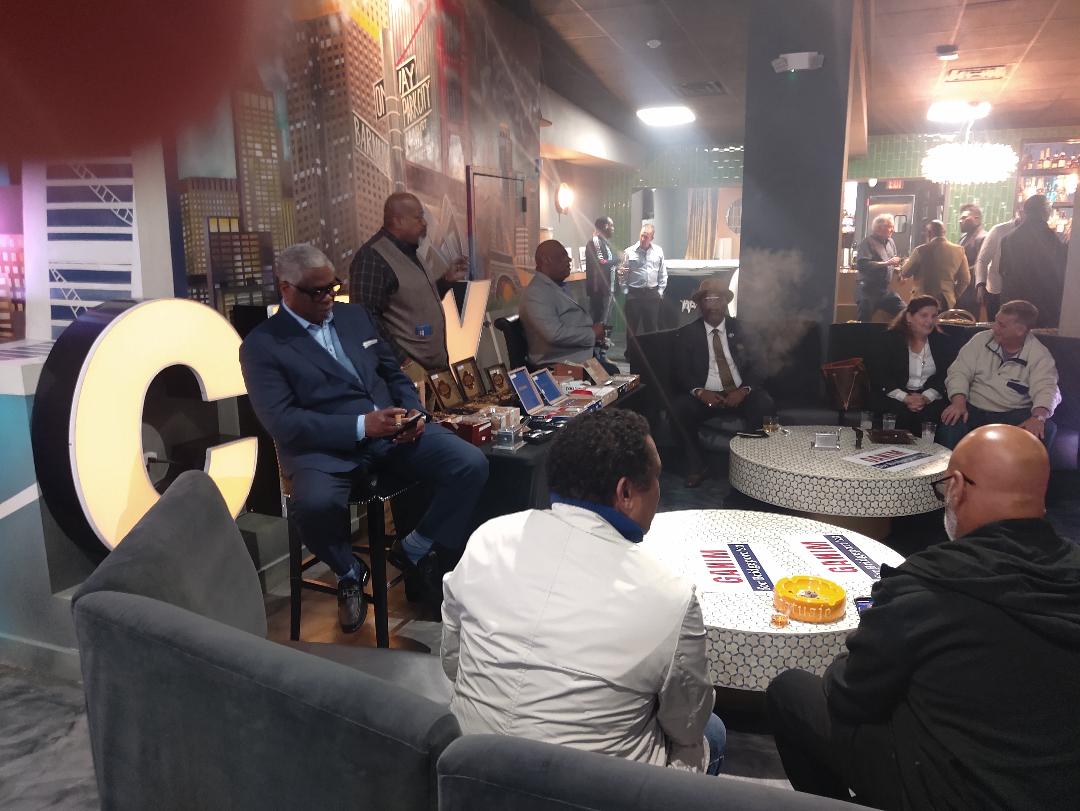 This stuff matters because strength builds strength.
Freshmen Connecticut legislators Senator Herron Gaston and State Rep. Fred Gee stopped in after a session day in Hartford. A relaxed Ralph Giacobbe, former chef at Testo's Restaurant slated for housing-unit conversation took in the atmosphere as well as his uncle Democratic Town Chair Mario Testa.
Most everyone thought the former epicenter of city politics was Mario's place. Yes, Mario and Ralph were partners, but it was Ralph's show: the food, operation and management. Mario was more the titular head. Ralph was in the kitchen, a slave to his dedication and tasty food.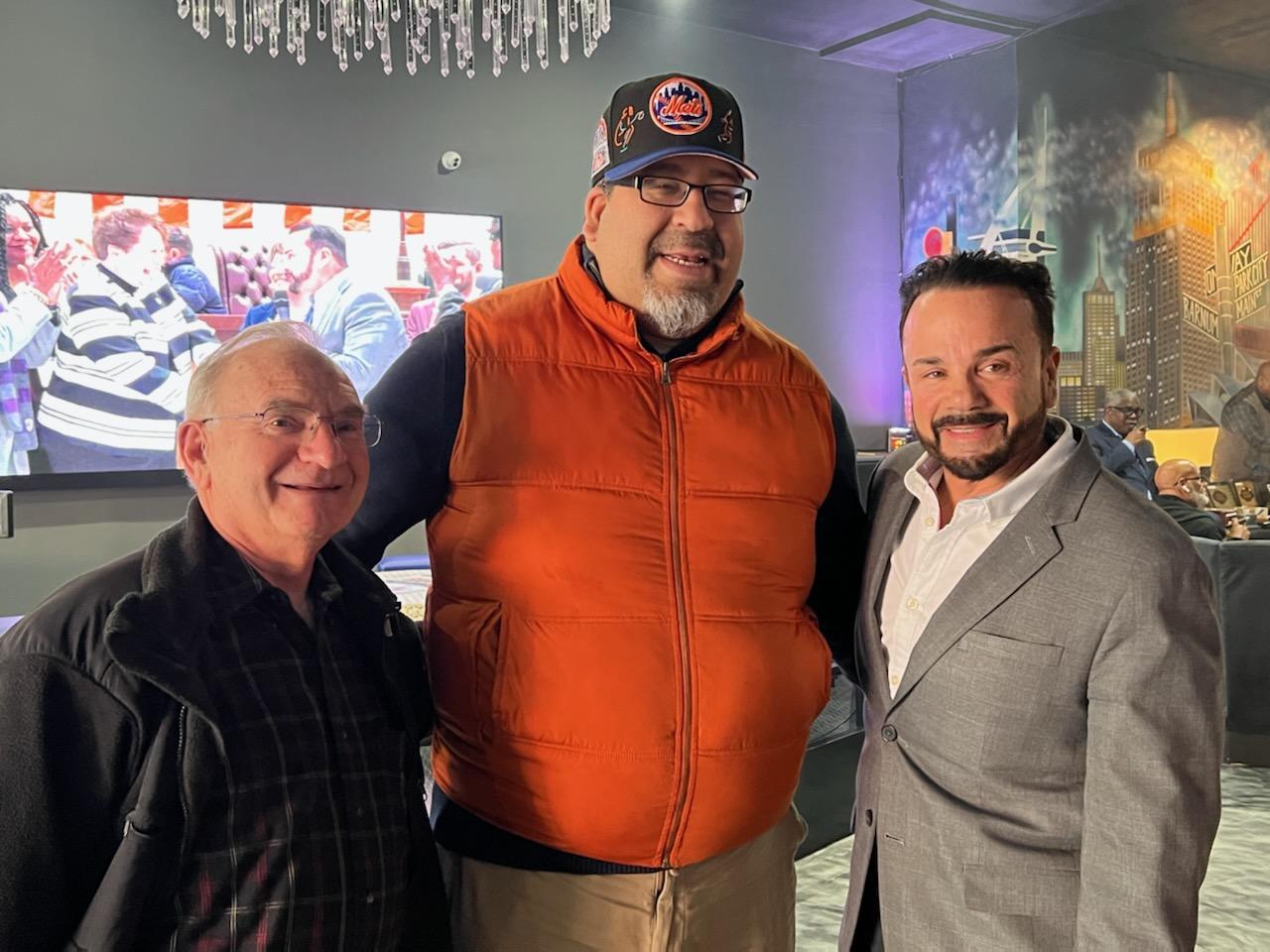 A surprise guest entered, a towering figure draped in New York Met colors orange and blue. No, could it be him, wading through the haze? Yes, long-time Downtown resident, one-time candidate for state representative and business development consultant Kelvin Ayala whose family's political roots goes back a generation including his father and brother both of whom served in city elected positions.
Kelvin backed State Senator Marilyn Moore for mayor in 2019 but like a number of supporters from four years ago has defected to other mayoral camps mainly Lamond Daniels and John Gomes. Kelvin announced some time ago his support for Gomes and he made it clear Tuesday night he's firmly in that camp.
Kelvin sports a gentle-giant mischievousness, but he's among the most direct activists you'll meet. Ask him a question, you get an answer. The city, he says, has reached a peak under Ganim that must hit another level so he's backing Gomes.
Still, he's mindful that relationships in politics matters and he aims to keep them and build them. His next stop Tuesday night was poised for Lamond's fundraiser at Circolo Sportivo on Park Avenue.
Gomes has a fundraiser planned Thursday night at Don Raphael Cuisine on Oak Street. Nothing like spreading it around.