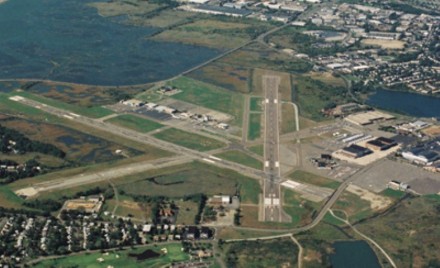 The city-owned Sikorsky Memorial Airport is an enigma, never living up to its original promise as an economic driver for the region. It functions at an annual operating loss of about $500,000, according to city officials. The city has been handcuffed through the decades because any expansion must be approved by land use regulations in the host town Stratford. With safety improvements completed recently, negotiations are underway for a possible state purchase of the airport by the Connecticut Airport Authority.

Established in 2011, the CAA operates Bradley International Airport and the state's five general aviation airports Danielson, Groton-New London, Hartford-Brainard, Waterbury-Oxford, and Windham airports.
Sikorsky is owned by the city but located in the Lordship section of Stratford where neighborhood residents aren't exactly flying high about a modern aviation hub. Expansion opposition from Stratford, runway issues and decades of inaction all contribute to the airport's financial drain on the city. About 25 years ago then-Governor Lowell Weicker considered a state purchase of the airport to infuse the cash-strapped city with new revenue. About 20 years ago Donald Trump pondered a purchase of the airport property to build an Indianapolis-style racetrack that included a direct fly-in to events. Again Stratford opposition prevailed.
City officials are in discussions with CAA, the best likely fit for a purchase. The sale price being kicked around is a couple of million dollars, but city officials see a sale as saving the city millions in the long term. A sale requires approval by the CAA board of directors and the Airport Commission that includes as members Mayor Joe Ganim and City Council President Tom McCarthy.
What's in it for the state? A southern Connecticut airport presence that would be better maintained as a marketing attraction for Fairfield County-based corporate flights.
The city-owned history with the airport goes back to the Jasper McLevy mayoral years in the late 1930s.
OIB has requested a comment from CAA officials.