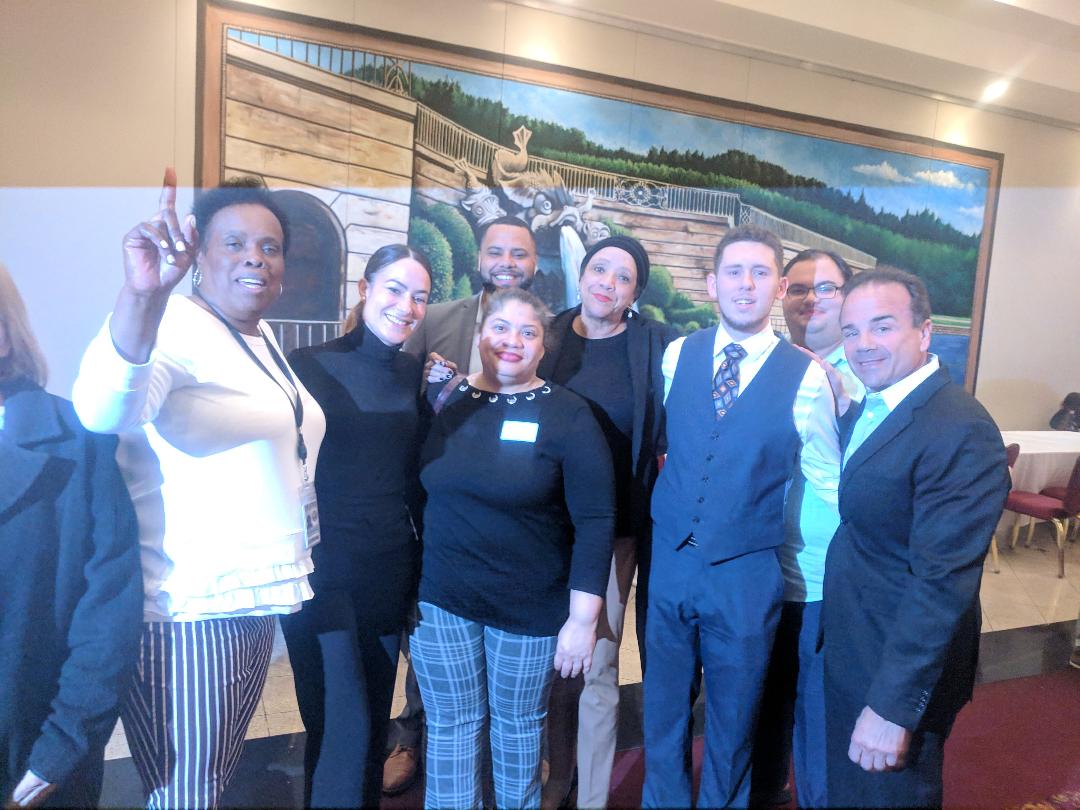 Stratford resident Antonio Felipe, vice president of the Greater Bridgeport Young Democrats, received the endorsement Thursday night at Testo's Restaurant to fill the 130th State Assembly seat of Ezequiel Santiago who died two weeks ago. A special election will take place May 7. Democratic Town Committee members from parts of four districts cast votes for Felipe by acclamation.
Antonio Felipe currently resides in Stratford after leaving the city about a year ago but said Thursday night he's moving back into the Bridgeport district within the next few days in an apartment on Iranistan Avenue. He is the son of Ruben Felipe who served as deputy chief of staff for Mayor Bill Finch.
No other name was placed into nomination. Challengers need just 36 validated signatures of voters in the district to qualify for the ballot. Former State House members Hector Diaz and Christina Ayala as well as ex school board member Kate Rivera are contemplating challenges. The window to qualify for the ballot extends only into early next week based on the 130 Assembly election calendar crafted by the Connecticut Secretary of the State.
District Republicans have endorsed Joshua Parrow, assistant director of development at the University of Bridgeport.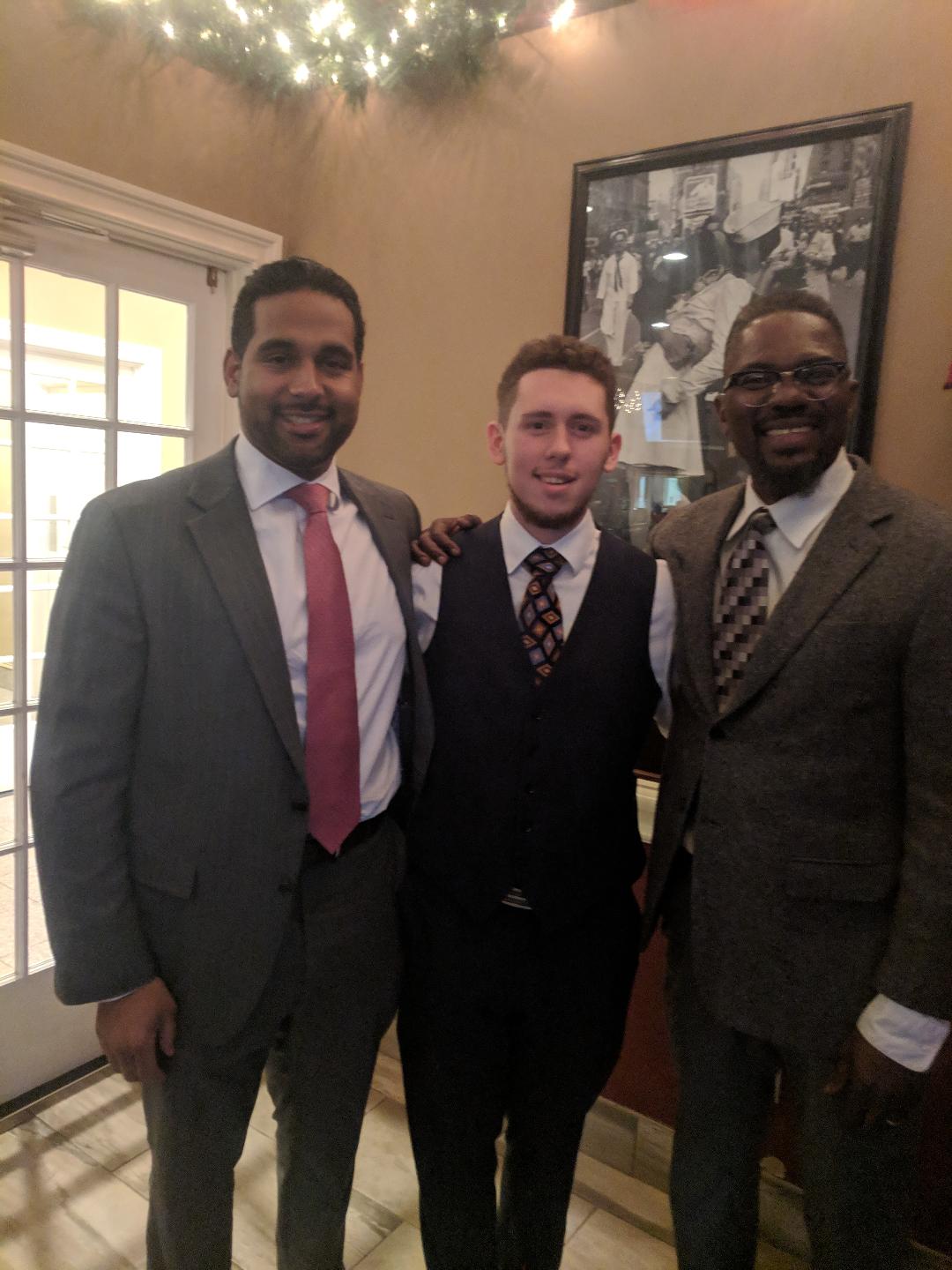 The district covers Downtown, South End and portions of the West End and East Side.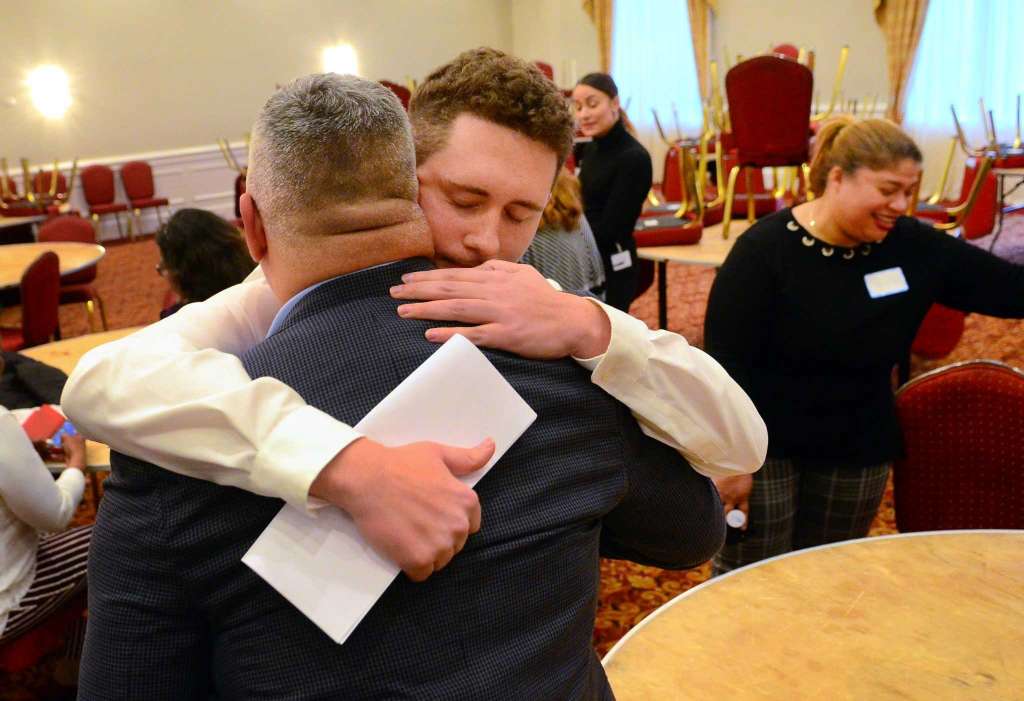 Felipe, 23, began working on city campaigns as a teenager. Most recently he has managed campaigns for State Rep. Chris Rosario and City Councilwoman Maria Viggiano.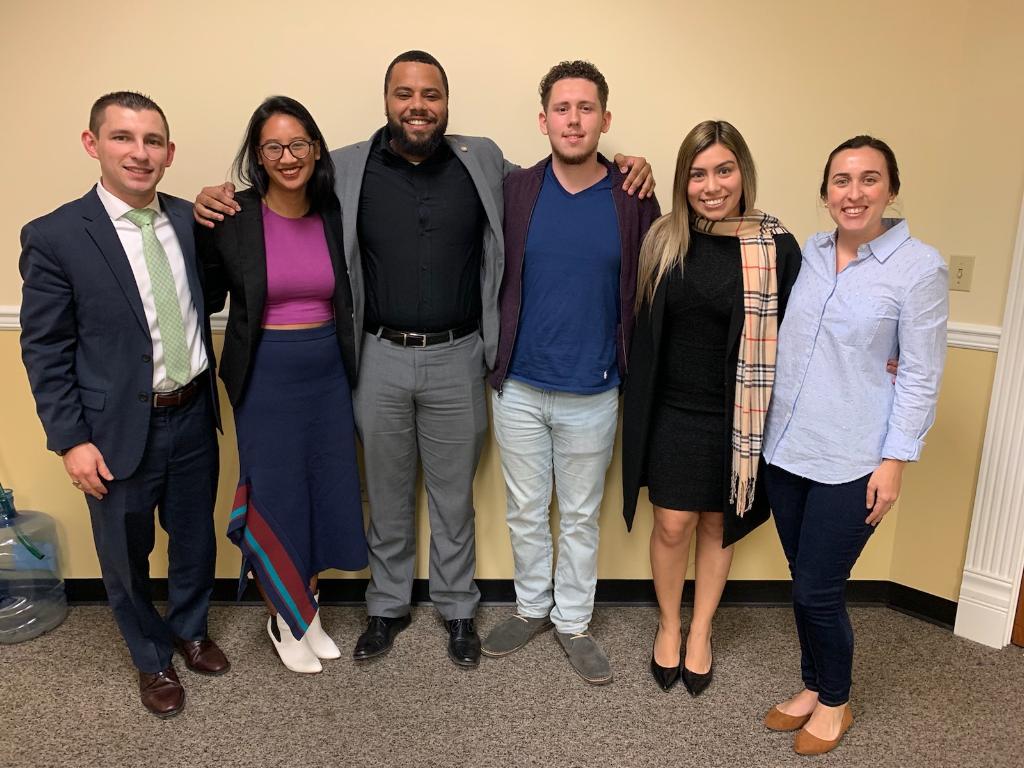 He is currently attending Housatonic Community College studying for a degree in communications.
His roots in the district include attending Elias Howe and Batalla School. He also served on Bridgeport Democratic Town Committee from the East Side for three years.
His prepared remarks:
It's with great sorrow that this occasion is taking place, following the tragic loss of a tremendous leader in Ezequiel Santiago. Let us please have a moment of silence for our fallen friend.

Now, I know that it's impossible to fill his shoes, but I am honored to have an opportunity to uphold his legacy–and to serve the people of the 130th state house district–as their next state representative.

I'm also hopeful that voters in the 130th district will join those of you in this room by supporting me, the Democratic Town Committee's endorsed candidate for state representative, on Tuesday, May 7.

I'm running for state representative because I care about my hometown and believe that our city's future hinges on whether the leaders we choose are willing to stand up and do what's right every single day.

As state representative, I'll join others in our delegation in fighting to bring necessary state funds back to our city, in turn helping to create jobs, better our neighborhood schools, and ensure our kids and grandkids breathe cleaner air.

I will also work hard to strengthen opportunities for those who have served their time, paid their dues, and are looking for a well-deserved and much-needed second chance. In addition, I'll take action to increase the minimum wage to $15 an hour, protect seniors from frauds and scammers, and to institute paid family leave in our great state.

I know that Bridgeport's best days are ahead of us, and that my background as a Park City native–and a son of the 130th district–has prepared me to fight for our city up in Hartford.

Growing up on Laurel Avenue–and attending school at Elias Howe and Cesar Batalla–I experienced first-hand the opportunities and the struggles that exist for families in our community.

I saw the families of some of my best friends struggle to make ends meet, and moms and dads who found it nearly impossible to get a job or to have a steady paycheck.

Several years later, in our community, families are still suffering from too many of the same issues.

Enough is enough.

The way I see it is that right now, we have the strongest state legislative delegation that our city has seen in recent history. With the unfortunate loss of our friend Ezequiel Santiago, a man who cannot be replaced, I hope to honor him and all of you–and everyone in the 130th district–by carrying the torch in putting Bridgeport first.

As we look to the future, by working together, we can win the fight to increase the minimum wage. We can safeguard access to affordable healthcare and a woman's right to choose. We can improve our city and state infrastructure. We can ensure that seniors live comfortably off of their benefits.

We can stand up and win the fight for organized labor. And, we can strengthen our city's school-to-work pipeline. In continuing on the path toward a better Bridgeport, I hope to serve as the next state representative in the 130th district.

I hope that voters will join you in supporting my candidacy, and make no mistake about it, I will always fight for Bridgeport and what's best for this great city that we call home every single day.