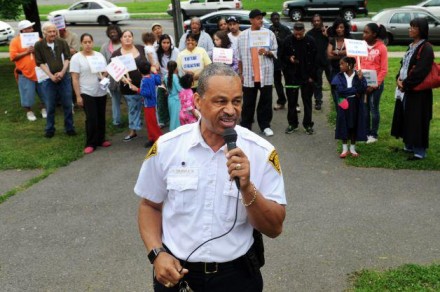 Retired Police Lieutenant David Daniels, pondering a run for mayor, will be honored by Mayor Bill Finch at the City Council meeting tonight (Monday) at 7 p.m. for his 25 years of dedicated service to the city. Full Council agenda here.

In recent years Daniels has had an up and down relationship with city hall. He retired last year following a career of community policing. After moving out of the city he says he expects to find a place in the city shortly in anticipation of a mayoral run.
As the mayoral cycle has begun, no challengers have formed a candidate committee to challenge Finch. Several potential candidates are positioning for political support.
Right now Finch is sitting pretty with $300,000 in his campaign bank account and counting. This mayoral cycle could be a yawner or a wild and crazy sprint, depending on the candidates and their financial strength. Moneywise, it's getting late. Tough to compete without moolah.