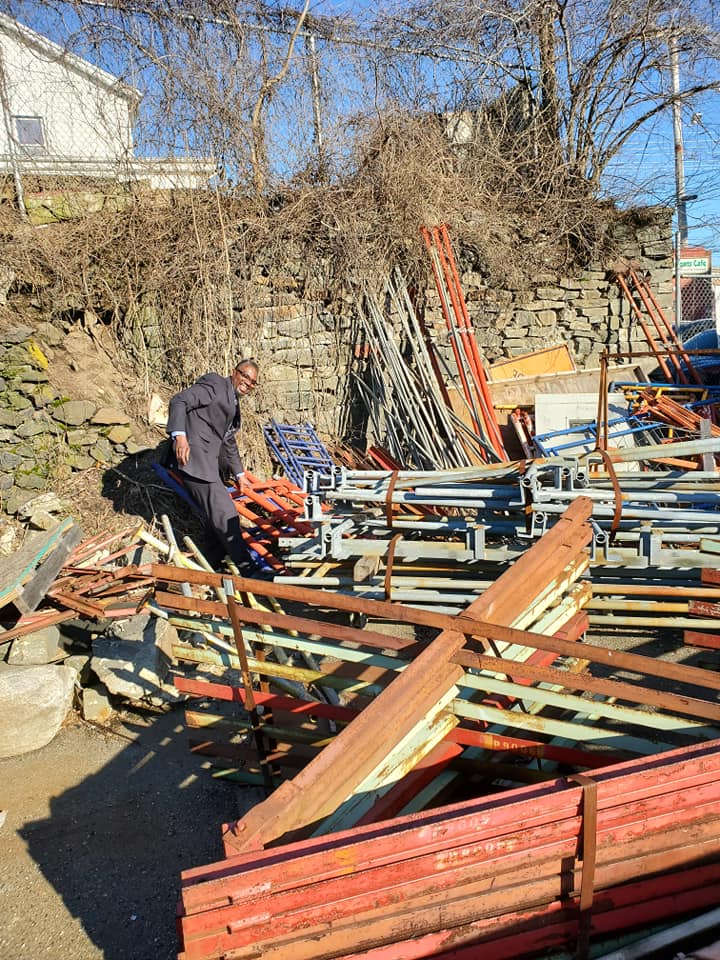 How about Tony Barr for the Scrap Metal Party? The Democratic Town Committee member from the Upper East Side posted images on his Facebook page wading through some heavy metal. When he forms his candidate committee for mayor, he says the first order of business is selling scrap metal at his first fundraiser.
Maybe he'll invite fired Deputy Director of Public Facilities Joe Tiago for a special guest appearance. Joe was sent to the scrap heap by the city for his accused role in scrap metal for cash deals. He's challenging the termination. We suggested Joe as his campaign manager.
Nope, responded Tony, "I want it to be Maria Pereira."
That thud you just heard was the self-styled piranha of city politics slamming the door on his offer.
Barr and Pereira have had their share of exchanges in the political arena and court room.
Now, what could the Scrap Metal Party raise at a fundraiser? Hmmm, how about $30k to reimburse the city for all that missing cash? Hosted at The Scrap Metal Barr.