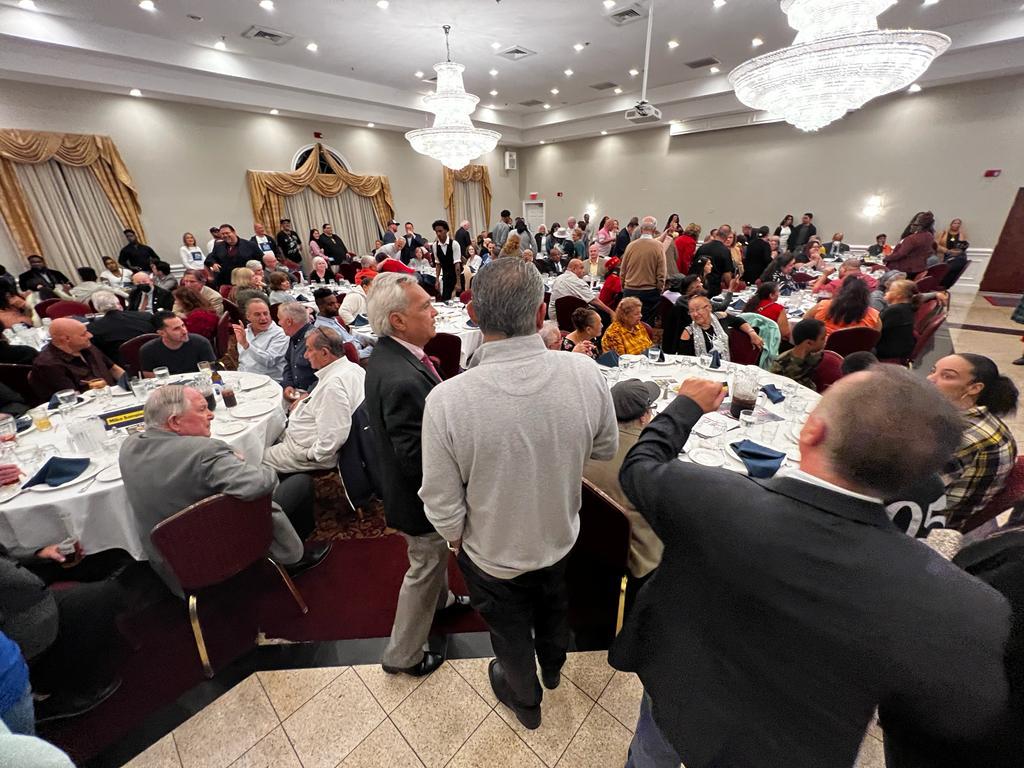 Connecticut's constitutional statewide ticket rallied local Democrats Sunday night at Testo's Restaurant warning against voter complacency and urging another four years for Governor Ned Lamont.
Bridgeport, Connecticut's most populous city, also fronts the largest voter registration in the state.
For a second time Lamont faces Republican Bob Stefanowski who lost by a few percentage points in 2018 with multiple polls showing a double-digit lead for the incumbent running a state awash in surpluses following years of red ink.
While the state picture appears rosier for most Democrats, nationally it could be a different story as Republicans are poised to make gains in this midterm election.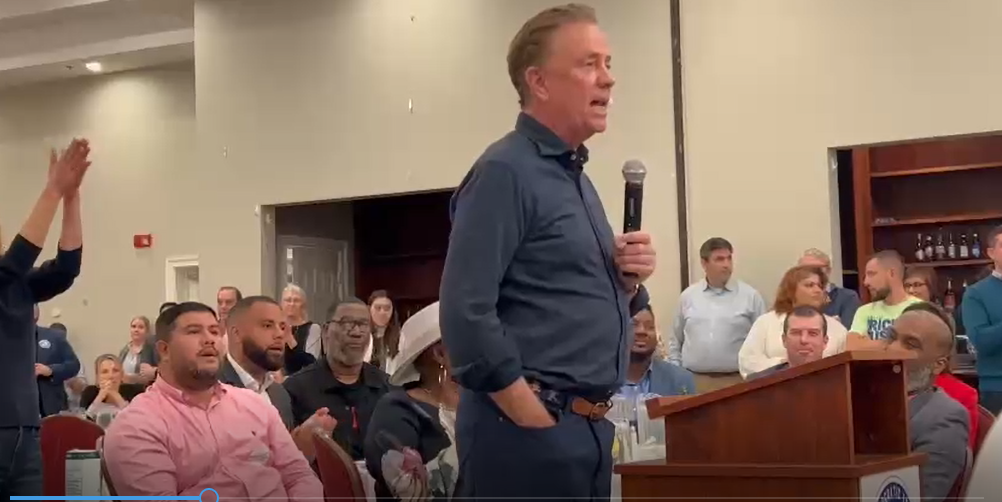 Governor Ned Lamont at Sunday rally.