"One is the loneliest number that you'll ever do," laments Harry Nilsson in his gem One that became a cover smash for Three Dog Night.
And so it goes for the West Side 132nd District, one lonely Democratic Town Committee primary among 10 districts citywide. Ah, political peace in the 'Port. No fun in that. But, at least we have one winter primary fronting March 3 which happens to fall on Super Tuesday primaries for president in 15 states. The CT presidential primary is April 28.
Town committee members endorse candidates for public office and select a chair. It is the so-called party machinery.
District Democrats can vote for any nine candidates among the two lines of 18 so you could end up with a mishmash from the two lines. Central and Bassick are the voting precincts.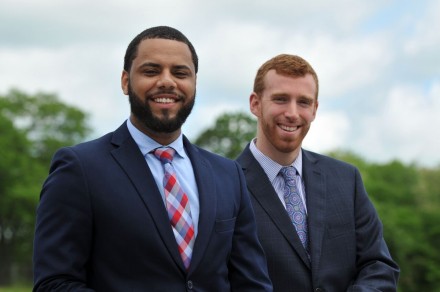 City Council members Marcus Brown and Evette Brantley are running on a slate with mayoral aide Tom Gaudett, Nicole Jacques, Rolanda Smith, Pedro Soto, Larry Robinson, Sylvia DeLuca and Kyle LaBuff.
The challenge slate is comprised of former City Councilman Kyle Langan, Jason Chacon, Cynthia Torres, Linda Robak, Dasha Spell, James Bradshaw, Steve Farrell, Lillian Alves and Antoinette Giles.
Brown and Langan, a few years ago, emerged as two young guns in city politics winning City Council seats together by defeating Brantley. Brown and Langan split off politically. Brown aligned with Brantley. Langan lost and Brantley returned to the council. Yes, city politics is schizophrenic.
Think of it this way: Brown, Brantley and Gaudett supported Joe Ganim's reelection. The Langan slate supported State Senator Marilyn Moore for mayor. Slate member James Bradshaw is her son.
The turnout will be lucky to hit 10 percent. Absentee ballots will be key, but that's become a redundant statement on OIB.