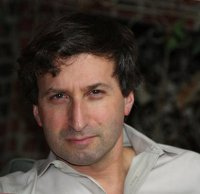 In 2010, Tom Foley received more votes for governor on the Republican line than Dan Malloy received on the Democratic line. The 20,000-vote difference was the Connecticut Working Families Party line where Malloy's name also appeared for an extra 26,308 votes. Combined with his Democratic vote haul, Malloy was elected governor by roughly 6,000 votes following a grueling election-day ballot shortage in Bridgeport that created chaos and made national headlines. Four years later, there's angst in the ranks of the Working Families Party over some of Malloy's policies including teacher standards and what students are expected to know at various grade levels under the Common Core curriculum–angst fanned by former State Rep. Jonathan Pelto, who's been a stick in Malloy's eye for the better part of his term, from Pelto's blog perch.

Pelto, a political and communications strategist, is considering a run for governor. Even at this late stage if he decides to get in the game he's a relevant player for no other reason than a threat to poach the Working Families Party endorsement from Malloy, or perhaps become enough of an ideological wedge for the WFP to forgo an endorsement. The WFP has become a force on the Bridgeport Board of Education through its coalition control with the Democratic bloc.
Political strategists debate just how many of those WFP votes for Malloy would have been for him on the Democratic line–a small percentage of the electorate just cannot vote for a major party–but does anyone really want to test it to find out?
In response to an OIB email about the possibility of a Pelto endorsement, Lindsay Farrell, executive director of the WFP, wrote, "We will consider the candidacies of everyone who applies for our endorsement. Our questionnaire will be out in May, and we'll start interviewing candidates then."
Farrell has been consistent in her statement even when asked about the potential of an unlikely endorsement for a Republican gubernatorial candidate, but Pelto's consideration adds a tasty strategic layer to the governor's race in what is shaping up as a close November general election even with a likely Republican primary in August. Foley, the 2010 GOP nominee, is facing challenges for the party nomination from several candidates including Danbury Mayor Mark Boughton and State Senator John McKinney.
Pelto, a former five-term Democratic member of the State House, is an old-time liberal's liberal mostly simpatico with Working Families Party battle cry aligned with state employee unions and bread-and-butter issues such as education, jobs, health care and increasing the minimum wage.
"We stand up for the everyday families that make Connecticut what it is–not the Wall Street banks, the lobbyists and the CEOs," declares language on the WFP website.
Malloy and the WFP, heavily financed by labor unions, are in synch on several likewise concerns such as the increase in the minimum wage the governor has signed into law. But on other issues they part company.
The mighty Connecticut Education Association that represents unionized teachers is among the vocal voices criticizing the governor's education policies. Malloy supporters argue privately, "If you think our education policy is tough, just imagine what it would be like under Governor Foley."
Pelto, from his website, has taken long and hard positions against Malloy betraying progressive sensibilities such as his embrace of Common Core and supporting the state takeover of Bridgeport schools that was eventually overturned by the Connecticut Supreme Court. Malloy political operatives counter Pelto's on a liberal jihad because he was not brought in as a player at Malloy's strategic table.
Whatever the reasons, Pelto could become an even bigger pain in the ass if he pursues the Working Families Party endorsement. He tells OIB he will at least discuss the possibility of an endorsement. But could even the threat of an endorsement move Malloy back to left of center in the general election where he'll need major support of unionized workers to win another term?
Pelto is weighing more than ballot access. The other piece is how he funds a race under the state's Citizens Election Program of publicly financed races.
As Pelto points out, "So whether on the WFP line, it seems you'd still have to do an independent line (7,500 signature to get on the ballot) but then collect another 112,979 signatures to qualify for a 1/3 grant. So ballot access is easy, money is the real issue."
Pelto is researching the question.