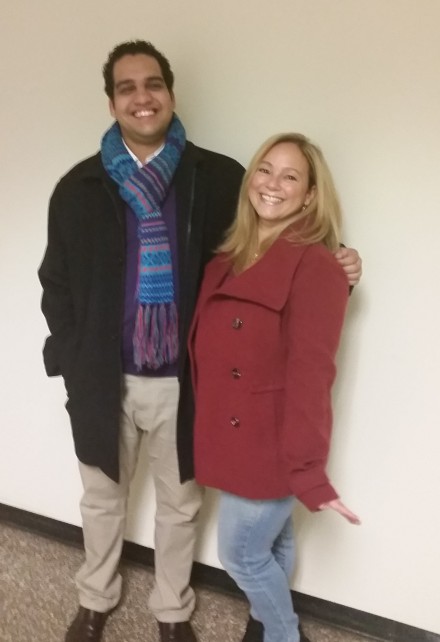 If your favorite sports are politics and primaries (me too), strap in for a slew of Democratic battles for City Council.

A number of council district may face primaries, according to skinny shared by incumbents and potential challengers. Look for candidate committee filings starting next week.
If you're looking for gossip regarding political skirmishes, no better place to land than a City Council meeting, better known as the Monday night fights. Here's what we picked up the other night about some districts.
130th, Black Rock/West End. Incumbents Scott Burns and Katie Bukovsky won election in 2015 during Joe Ganim's comeback to the mayoralty. Burns, co-chair of Budget and Appropriations, will be busy the next few months reviewing Ganim's spending plan. He has not announced his reelection plans. Bukovsky is the sister of Black Rock District Leader Danny Roach, Ganim's former chief of staff, who now works in Public facilities. Absorbing the council meeting Monday night was Michael Giannotti, the former newspaper reporter who worked in the city's communications office for a short time before a falling-out with Ganim.
"Michael, you running for council?"
"If I do, you'll be the first to know."
131th, South End/Downtown/West End. Incumbents Jack Banta and Denese Taylor-Moye, who is also co-chair of Budget and Appropriations. Community activist Jorge Cruz, during the public speaking portion of the council meeting, made it clear they will be primaried.
132nd West Side. The big question for this district, will incumbent John Olson seek reelection with district incumbent Evette Brantley? The chatter Monday night was that he will not. Olson did not attend the council meeting.
133rd, North End. Looming question, will City Council President Tom McCarthy run again? He's been saying for months he has not made a decision. Big Mac did not attend Monday's meeting so we asked his district partner Jeanette Herron if she knew what's up.
"No comment."
Jeanette, you're no fun!
Former State Rep. Bob Keeley, ever the mischievous pol, was sitting in the council chamber pews Monday night, spreading gossip and good cheer.
"You running?"
"Rumor has it I'm running in many districts," he said with that cherub-faced smile. Can you imagine Keeley cloned in several districts? Here come the lawn signs!
137th District, East Side. Incumbents Milta Feliciano and Aidee Nieves. There's always a lot of passion in the heart of Latino politics. Break up, get back together. Break up, get back together. Word is district committee members are breaking up with Feliciano. Will former councilwoman Maria Valle seek her old seat?
138th District, Upper East Side. We could see perhaps a three-way primary here featuring incumbents Anthony Paoletto and Nessah Smith versus political activists Gage Frank and Dollie Fonseca whose husband is a member of the Board of Education, and an unnamed twosome backed by District Leader Maria Pereira. Hmmm, Maria, you ready to share names?
139th District, East End. Jim Holloway is the most tenured member of the council winning election in 1991, the start of JG1. It sounds like if Jim wants to maintain his seat he'll have to wage a primary. Looks like incumbent Eneida Martinez and former State Senator Ernie Newton have the endorsement backing of the district. If Newton is successful, he'll return to the council district that started his political career as a young music teacher. He vaulted quickly to become the first black City Council president in city history during the mayoral era of Republican Lenny Paoletta.
District endorsements will take place in July, followed by September primaries.
School board and city sheriff seats are also up this year.