UPDATE: City Council Monday night tabled the measure at the request of council President Aidee Nieves, following an appeal by Councilwoman Maria Pereira to do the same.
You think Phil Medley and Bert Russell were thinking about a dance floor when they wrote the ditty Twist & Shout? No, they were reaching for the commode, begging for mercy.
John Lennon's hoarse-throttled lead vocal for the Beatles cover version of the Isley Brothers take sounds like it was recorded on the throne which it probably was to barricade himself from all that estrogen chasing him.
How to deal with a stubborn stool when it happens to you?
Sit firmly. Twist to the left, twist to the right, twist so fine, press elbow firmly on stomach now to work it on out!
Well, shake it, shake it, shake it, baby, now
Well, shake it, shake it, shake it, baby, now
Well, shake it, shake it, shake it, baby, now
Ah, ah, ah, ah
Try it, technique works. (Don't tell anyone I told you.)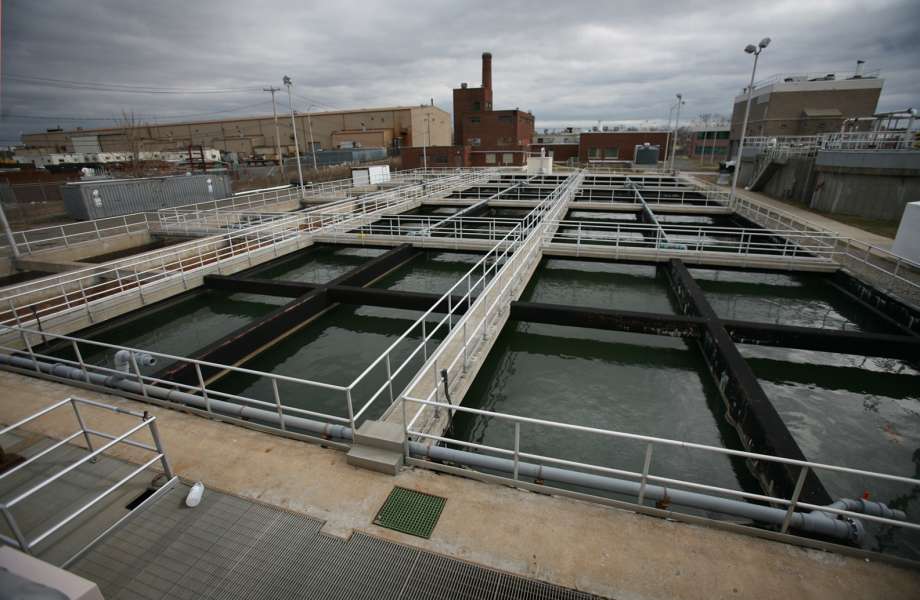 For a half century now Bridgeport's archaic wastewater treatment system is the stubborn stool that must be worked out. The City Council has before it a proposal for hundreds of millions of dollars in improvements required by a remedy order between the state and Water Pollution Control Authority.
Wonder why part of the East Side of Bridgeport is under water during heavy rains? Damn storm and sewer drains aren't separated in some areas. The South End? Thirty years ago firefighters needed canoes to access Seaside Village during a 50-year storm.
Paging retired firefighters Donald Day and Ron Mackey.
I swear I saw a bluefish mauling a bunker on Iranistan Avenue.
About 20 years ago I cleaned toilets for 10 months. I was an exceptional toilet cleaner. I saw things that would make a water rat wince. I have expertise on this issue.
Bridgeport was one of the leaders of the industrial revolution. All kinds of untreated crap was flowing into the harbor out to Long Island Sound. Still is in some ways.
It's one of those things people don't talk much about, the unseen serpentine travels of sewage down below.
Capacity is an issue. Modern infrastructure as well. The town of Trumbull has skin in the game. How did Trumbull commence a commercial build-out 50 years ago? The town's sewer lines hook into Bridgeport's. There's a heavy cost to build and maintain the underground railroad of unspeakable things. Eventually commercial and residential customers were hit with user fees.
All of that combined gazillions travels to Bridgeport treatment plants in the West End and East End for processing.
A decade ago there was talk of Bridgeport, Trumbull and Monroe creating a mini municipality water authority to finance needed improvements. Monroe wants in because commercial development is limited without sewer line hookups. Easton is not a problem. Say sewer in the town and they come after with hatchets.
Trumbull can't finance a treatment plant on its own. It's a fortune and where the hell is the stuff gonna be treated and released, the Pequonnock River? Good luck convincing the state of that. Theoretically Trumbull can opt out of Bridgeport's system with notice to connect with Stratford or Fairfield. What would that entail? Sounds like a nightmare.
Monday night the City Council, at the request of Council President Aidee Nieves, tabled the matter to act on that stubborn stool.