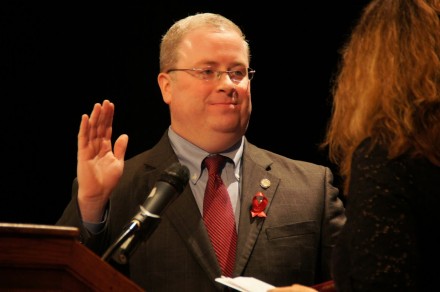 He's been mum publicly but according to several city employees City Council President Tom McCarthy, who's also deputy director of Labor Relations, is saying he'll be off the city payroll likely early in the new year. What will he do? For now Big Mac, normally open with the media, says he has nothing to report about his future whether with the city or elsewhere.

One of the pledges Joe Ganim made on the campaign trail is to eliminate what he termed conflicts on the City Council, specifically city employee councilors. The Bridgeport City Charter prohibits it but former City Attorney Mark Anastasi ruled that state law allows municipal employees to serve on legislative bodies. State law forbids municipal employees from serving on boards of finance. The rub is Bridgeport's City Council serves the dual role as legislative and budget making body creating cracks in the checks and balances of government. How can you provide a check on the executive branch when the executive branch controls your paycheck? But the conflict has also worked in the opposite direction. Want my vote? Give me a raise. It happened during Ganim's first tenure as mayor.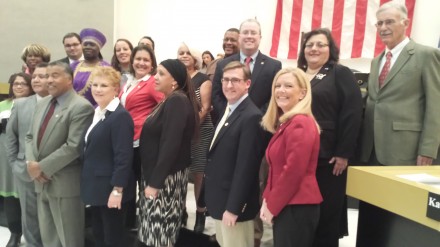 Ganim administration officials say privately Ganim will enforce the city charter and is working his way through resolving the final three conflicted city employee councilors on city cash. Basically it's a one or the other scenario, choose the job or council seat.
Nearly 30 years ago, in a charter referendum vote, city electors did away with the budget-approving Board of Apportionment and Taxation and gave the power to the legislative body.
Ganim governed with city employee councilors his first tour as mayor when Lisa Parziale and John Fabrizi served as council presidents. Parziale was not on the public payroll and Fabrizi was an administrator with the Board of Education. He was not a discretionary employee of the mayor. When Ganim left office in April of 2003, Fabrizi became mayor and Andres Ayala, then a city school teacher, became council president. He served out his council term after winning election to the State House in 2006. Ayala won a state senate seat in 2012. He is now commissioner of the state Department of Motor Vehicles appointed by Governor Dan Malloy.
Fresh out of law school in the late 1990s, McCarthy became active in city campaigns, including Ganim's 1999 reelection. A disciple of then North End councilwoman Maureen Driscoll, McCarthy was a quick study in the ways of building political relationships and a voter base. Within a few years he was hired by the city and he won a seat in the 133rd District. He built prestige with the other 19 council members. In recent years his name often came up on the short list of future mayors.
With Bill Finch's election as mayor in 2007, McCarthy was selected by his council mates to head the budget and legislative body. The council president makes committee assignments and serves as the point person between the legislative and executive branches of government.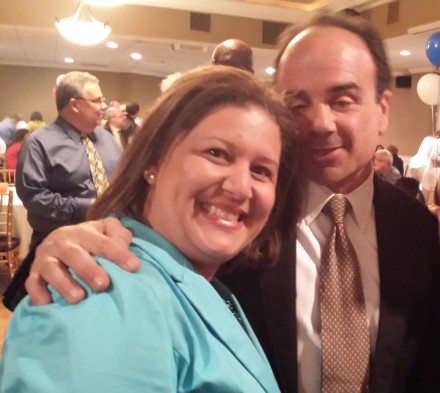 With McCarthy council president and Finch mayor, critics wondered how McCarthy, as head of the legislative branch, could provide a check on the executive branch while serving as a discretionary appointee. The council approves the budget, contracts, and development deals all of which are submitted by the executive branch. Controversies surrounded election-year budgets, tax deals for developments and airport safety improvements. Was there proper oversight?
The gregarious McCarthy argued yes. It's not his his style to air disputes publicly with Finch, but within the corridors of City Hall he did his due diligence with the chief executive. McCarthy had a close political, if unconventional, alliance with Finch whose administration was not always forthcoming with public information. News was carefully controlled by Finch's inner office staff and many city employees feared retribution for saying anything public about the administration. Although McCarthy was a city employee, he carved out an agreement with Finch advisers that prevented him from clearing information because he was head of the legislative branch. In fact, he was generally more accessible to the media than the prevailing mantra of the Finch administration.
This provided a few sticky moments between Finch and McCarthy. And one circumstance became a flashpoint of Finch's strategically flawed reelection.
With the expectation of a close Democratic primary, Joe Ganim and Mary-Jane Foster carved out a Plan B by petitioning their names directly onto the general election ballot for November. If the primary was close they had a backup plan for November. When McCarthy, as a Finch supporter, was asked about such a scenario for Finch by CT Post reporter Brian Lockhart he balked, arguing that going that route would make the incumbent look weak. Upon reading McCarthy's declaration, rather than Finch operatives asserting this was the most important election in city history that should involve all voters, they surreptitiously set in motion a plan to use Republican used car salesman Rich DeParle as a straw man. DeParle creates the Job Creation party, is nominated as the mayoral candidate, and then resigns creating an opening if Finch needed the spot. It was the worst-kept secret in the city. And then the plan unraveled.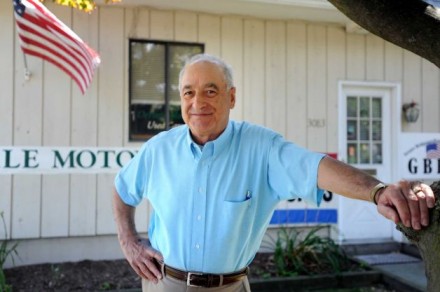 Finch lost a close primary to Ganim by 400 votes. He was expecting to run on the Job Creation line in the general election. Someone on team Finch failed to file the correct paperwork. Connecticut Secretary of the State Denise Merrill announced the Job Creation party could not field a mayoral candidate. Desperate for a ballot spot, Finch begged Republican Enrique Torres to give up his GOP line for Finch. Torres said no. Finch reached out to veteran political operative Charlie Coviello, who had formed a minor political party, to give up his spot. Coviello said no. The way the rules work a party candidate with the backing of party organizers can give up a spot to another. An individual petitioning candidate cannot.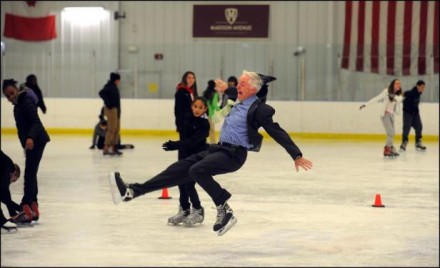 Finch, with no November safety net, supported Mary-Jane Foster in the general election. McCarthy, remaining loyal to Finch, did the same. Ganim doubled the vote of Foster, his closest rival.
Winning reelection to his council seat, McCarthy lined up the votes to win the council presidency. Taking office December 1, Ganim chose not to insert himself into the process. Instead, advisers say, he will enforce the provision of the City Charter prohibiting city employee councilors.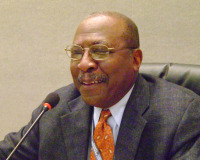 Why is McCarthy still on the payroll? Rather than completely clear out the Labor Relations Office right away, Ganim named Janene Hawkins to head the department. McCarthy has worked in the office more than a dozen years. She needs time to learn the office. So look for something to happen shortly after the new year. If that's the case, that would leave Director of Veteran's Affairs Milta Feliciano and long-time Public Works employee James Holloway as the other two council members in question.
Administration officials say discussions are underway to resolve their respective cases.