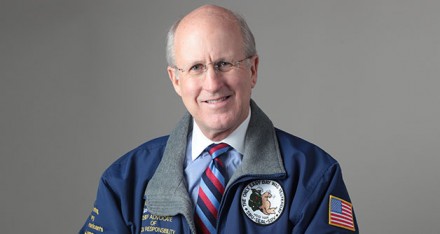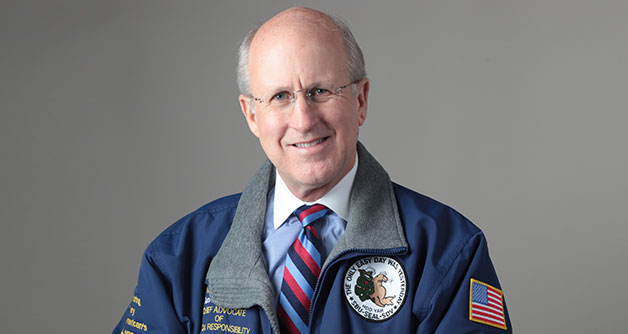 As Joe Ganim prepares to resume office Tuesday, city resident David Walker, a former U.S. Comptroller General, writes in an OIB commentary it's time to "come together to help create a better future both in Bridgeport and Connecticut." Walker, a 2014 Republican candidate for lieutenant governor, also shares thoughts on policy concerns that must be addressed in the city and state to enact accountability … "you cannot have a great state if you fail to address the challenges of your major cities."

Walker's commentary:
Tomorrow, Joe Ganim will be sworn in again as Mayor of Bridgeport. While I did not support Mayor Ganim's effort to seek re-election, now that the people have spoken, it's time to recognize reality, look forward, and come together to help create a better future both in Bridgeport and Connecticut.

Ganim was elected, in part, because Connecticut, unlike the vast majority of states, does not preclude convicted felons from seeking public office. In addition, Bill Finch was not a popular Mayor. Mayor Finch failed to control the City budget, raised property taxes multiple times, tried to take over the entire Board of Education, and did not take the safety and security concerns of certain neighborhoods seriously enough. He also defended clear conflicts of interest in City government and did not promote transparency and accountability within Bridgeport's government.

Joe Ganim ran an excellent and grassroots-oriented campaign. He reminded people of his record in controlling the budget, holding the line on taxes, and fighting crime. He publicly committed to a more open, transparent and accountable City government, and to addressing the clear conflict of City employees serving on the City Council. He also capitalized on both Bill Finch's record as well as Governor Malloy's call for a "second-chance society." This later point resonated within some communities in Bridgeport who have experienced higher degrees of incarceration in the past.

Personally, as a resident of Bridgeport, I hope Mayor Ganim has learned his lesson, keeps his promises, and is successful. That is both in the interests of Bridgeport and the State of Connecticut. After all, you cannot have a great state if you fail to address the challenges of your major cities.

In order to lead by example and practice what I preach, I attended one of Mayor-Elect Ganim's public forums last week and provided my input to his transition team. Since attending that Forum, I have been encouraged to hear Mayor Ganim may appoint some quality people like Chris Meyer, Ken Flatto, Ed Adams and John Gomes to top-level positions in his new Administration. I am hopeful Mayor Ganim will also address the City Council conflicts issue in a timely manner.

Irrespective of what happens in Bridgeport, it's time for Connecticut policymakers to "wake up" and enact legislation that will address certain factors that serve to harm both the image and competitive posture of the state. Specifically, legislation should be enacted that precludes felons who are convicted of public corruption from seeking a new public office in the future. For fairness reasons, there should be an exception for individuals, like Mayor Ganim, who were elected to a specific office before the passage of such legislation in circumstances when it did not violate the respective City or Town Charter.

Connecticut policymakers also need to recognize the state lacks adequate checks and balances to help ensure the integrity and accountability of state government, and to enhance public trust and confidence in government. Specifically, Connecticut does not allow voters to seek the recall of elected officials who engage in illegal activities or serious breaches of the public's trust. Connecticut also does not provide an ability for voters to pursue initiatives or referendums for a vote by the electorate. Finally, last and probably least important, Connecticut does not provide term limits for any state office.

Some of the above changes can be achieved through legislation and others will require a Constitutional amendment. However, given the current poor financial position and competitive posture of Connecticut, they should all be pursued.

It's not too late to create a comeback in Bridgeport and the Constitution State. However, doing so and achieving sustainable success will require extraordinary leadership, meaningful citizen engagement, tough choices, and non-partisan reforms that can gain bipartisan support. It will also require a modernization of the rights that Connecticut voters have and reforms relating to the responsibility and accountability provisions that public officials should be subjected to. The time to start is now.