You say you love primaries, the favorite sport in town? Bridgeport aims to please. On Tuesday Democrats feature primaries in 8 of 10 City Council districts while Republicans battle for citywide school board and city sheriff positions, albeit in low-turnout races.
The main event is the 137th District where City Council President Aidee Nieves and partner Maria Valle are trying to hold off Rosa Franco and Elsie Mercado recruited by City Clerk Lydia Martinez for control of the heavily Hispanic East Side.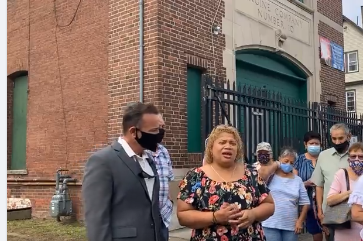 An intriguing configuration of activists and pols are scouring the district for votes including odd couples Mayor Joe Ganim and Bridgeport Generation Now Votes, not buds, on behalf of Nieves/Valle and former Public Facilities Director John Ricci, unhappy with his exit from city service, and State Senator Dennis Bradley under federal indictment for alleged campaign finance violations, pitching Lydia's candidates. Bradley's scheduled for trial early December.
If Bradley beats the charges, he's running for mayor; if convicted his young political career is on hold.
Lydia is trying to bludgeon the opposition with her calling card: absentee ballots. Nieves and Valle hope to stay close as possible in that regard with a stronger in-person vote.
The latest absentee ballot voter return count in the district shows a lag from traditional performance, but that could change with a last minute dump.
Citywide Republicans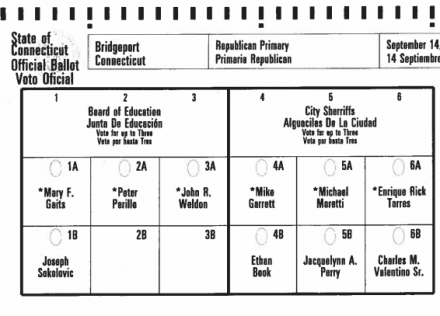 Democrats City Council
District 131

District 132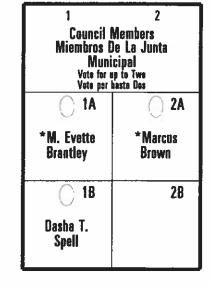 District 133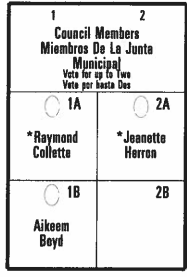 District 135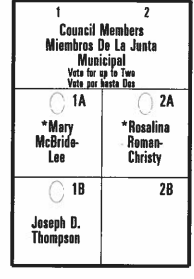 District 136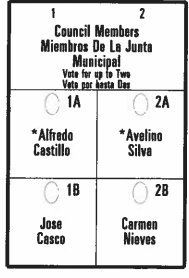 District 137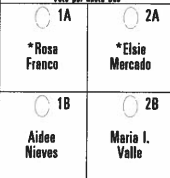 District 138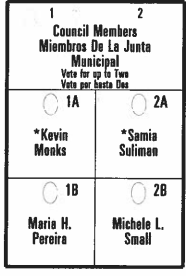 District 139