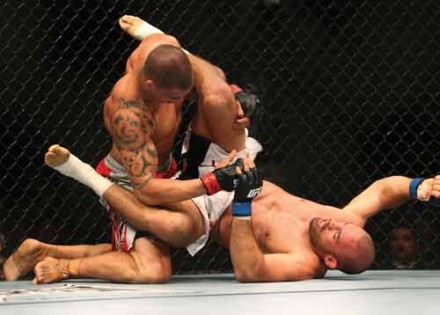 State Senator Marilyn Moore has opposed Mixed Martial Arts in Connecticut citing its violence as well as lack of healthcare and labor protections for the combatants. Supporters of the blood sport who embrace economic benefits have encouraged her to take a second look with added safeguards for the fighters. Moore wants to hear from her constituents about this in a survey. If approved by the state legislature, battles will take place at Webster Bank Arena.

From Moore:
You may have heard about recent proposed changes to legalize Mixed Martial Arts or MMA here in Connecticut. Some like the idea of having the sport held here in the state. The events can bring revenue to places like Bridgeport's Webster Arena and Hartford's XL Center and the surrounding businesses and restaurants in those areas.

The sport is already legal in neighboring New York state and at the two Native American casinos in eastern Connecticut.

Others are opposed to the idea for a number of reasons. Some think that the sport will not actually bring a considerable economic impact. MMA is also a very violent sport which many believe the state should not promote. Meanwhile some are concerned about the lack of healthcare and labor protections for the fighters.

Please complete the survey here, or contact my office at 1-800-842-1420 or through my website at www.SenatorMoore.cga.ct.gov.