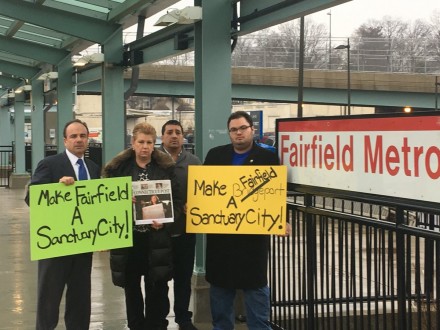 Mayor Joe Ganim on Tuesday issued a message through his Twitter feed putting suburbanites on notice: "If we care about the most vulnerable, suburbans must help, not criticize us for not doing enough."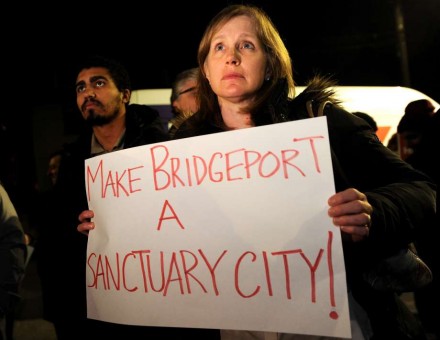 The reference challenges an image posted by the CT Post of Fairfielder Ann McCarthy attending a Bridgeport City Hall rally urging passage of Bridgeport a sanctuary city, organized by "Make the Road Bridgeport." Isn't it easy for suburbanites to dictate what's good for Bridgeport at their convenience? Has McCarthy asked the good First Selectman of Fairfield Mike Tetreau to do the same?
Ganim is balancing calls for a sanctuary city against his relationship with President Donald Trump who has threatened to withhold federal dollars. What does the city gain by declaring sanctuary city? Why aren't there equal calls in the suburbs? If suburban residents are so concerned about shielding undocumented immigrants why not invite them in to their communities?
It brings to memory former City Attorney Larry Merly, who served under Mayor Tom Bucci, reminding suburbanites to not take the city for granted.
Merly declared often, the suburbs send Bridgeport their garbage, their sewage, their sick and their homeless; the way to preserve the suburban lifestyle is to wall off all the social problems in the city.
It's nice to show up in a neighboring community without asking your town to do the same, right?