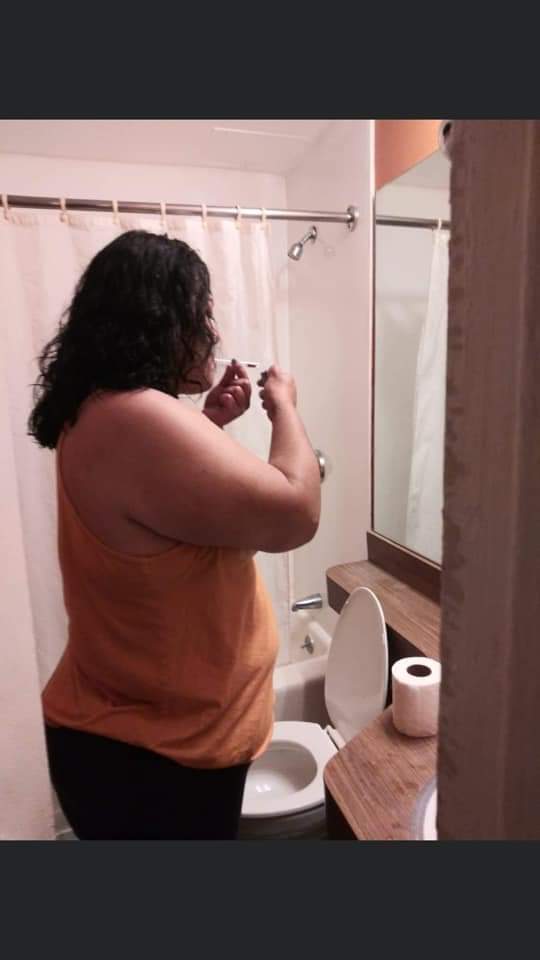 Board of Education Chair Jessica Martinez's surreal world continues. She's now the subject of a local police criminal probe into the stabbing of her "ex" boyfriend, reluctant witness Orlando Baez–that police consider a victim–whose family is urging he press criminal charges.
Law enforcement officials are reluctant to issue a warrant for her arrest without his cooperation. "She stabbed him," said one law enforcement source, "but he won't cooperate."
There is a history of toxicity between Martinez and Baez, in more ways than one including Martinez's alleged substance abuse that she denies. She claims she's a victim.
In a September 2018 Facebook post Martinez wrote "We need better leaders to step up who lead with integrity, whom our children and upcoming leaders could mirror."
A month after that Facebook post Martinez was involved in a confrontation with Baez that led to her January 2019 arrest for felony assault and misdemeanor reckless endangerment. Baez is facing serious charges from the confrontation.
Last summer with State Senator Dennis Bradley providing her legal counsel, Martinez entered a guilty plea to reduced misdemeanor charges that also included violating the conditions of her prior release in a domestic violence case. Martinez's plea also included agreeing to a 20-week domestic violence program. As a result of completing the program her record relating to those charges were cleared last week.
Still, that did not stop Martinez from continuing with the relationship, including co-habitation with Baez at 50 Milne Street in The Hollow where Martinez faces eviction for non-payment of rent.
Just days after her court appearance clearing the prior charges, another altercation occurred with Baez in Martinez's apartment in The Hollow, according to police that included a trail of blood from Baez's arm and hand. Martinez denies she was involved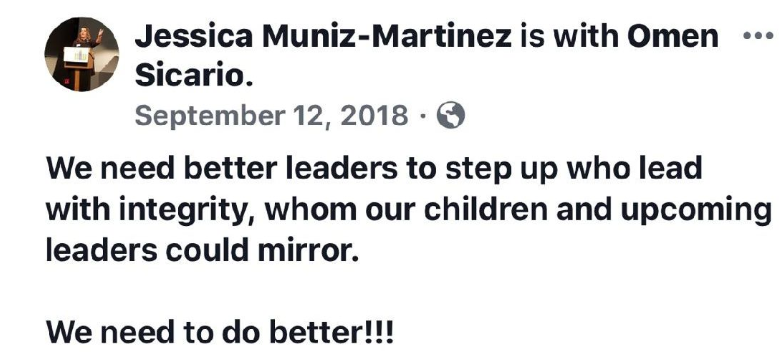 A bleeding Baez walked from The Hollow address a few blocks from City Hall to the South End home of a relative on Cottage Street. Baez's family was alerted to the news. An ambulance was called.
Police statement:
At approximately 0930hrs on Saturday morning, January 11, 2020 the Bridgeport Emergency Communications Center received a call from an individual who indicating that a family member arrived at their Cottage Street residence with an apparent stab wound. BPD and medics were dispatched to the address. When officers arrived they found an individual with a right arm and hand stab wound. AMR was on scene treating the wounded individual who was then taken to the hospital with non-life threatening injuries. This individual has not been cooperative with officers. The whereabouts of the stabbing along with any alleged assailant and motive are still under investigation at this time.
Martinez lied to the police about what happened, according to a Facebook comment by Julio Baez, the brother of Orlando. "Shes been lying to everyone i have prove (sic) over text messages."
Orlando Baez, who police and family members say is a victim, is reluctant to cooperate with the investigation. Martinez, meanwhile, has been urging Orlando Baez's family members to cover for her. They won't.
Observers, and even some friends, of Martinez frame her as sympathy-seeking, attention junkie when things don't go her way. It's a recurring theme for Martinez to play the victim citing her son and "my dying father" whose hospital-room images a maudlin Martinez has posted numerous times on her Facebook page.
She even cited her father as a reason in court records for missing a court date. A judge issued a judgment against her for non-payment of rent for her 50 Milne Street apartment. A court hearing on the matter is scheduled for Friday.
Julio Baez wrote on his Facebook page: "Jessica is a violent individual when she doesn't have her drugs of choice. When Miss Martinez doesn't get her quick fix she gets hostile and extremely violent."
He added "This is all a cover up to protect her identity with the school board."
In response to several questions posed to Martinez via text, including a picture of her holding what appears to be a crack pipe that was circulated on Facebook, she responded to OIB:
"As far as the alleged crack pipe that was me smoking weed 2 years ago. I have never smoked crack in my life, that is a joke and an insult … I don't understand how my name is even involved."
She said the picture was taken by Orlando Baez in a hotel room two years ago, contradicting a text message she recently sent to a source that was shared with OIB, declaring it was many months ago and not two years ago. Orlando Baez took the picture, according to a source, to show she had a drug habit.
OIB asked Martinez "What benefit do you provide students as school board chair considering the multiple issues in your life?"
Martinez did not respond.