Board of Education Chair Jessica Martinez at Democratic Town Committee endorsement session July 2019. Her hand is on shoulder of Albert Benejan who was endorsed for school board and subsequently elected.
City Councilwoman Maria Pereira on Monday filed a complaint with the State Elections Enforcement Commission alleging Board of Education Chair Jessica Martinez violated state law when she voted at Marin School in both the 2019 September Democratic primary and November general election when she was legally required to vote at City Hall precinct based on multiple documents showing her residence at 50 Milne Street in The Hollow including recent court filings Martinez submitted fighting off a rent eviction for non-payment for more than two months.
Voter check-off sheets show that Martinez, also a member of the Democratic Town Committee from the East Side 137th District, voted at Marin School when her current address required a vote at City Hall precinct in the 131st District.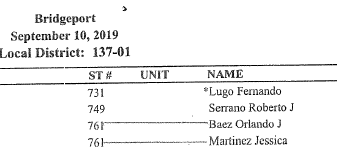 Pereira, in her complaint, cites state statutes that led to the 2014 arrest of former State Rep. Christina Ayala for falsifying her voting address. Ayala was charged with felonies that eventually led to a plea deal avoiding incarceration.
In the caustic world of Bridgeport politics, where grabbing someone by the figurative shorthairs is common practice, Pereira has added a new vernacular to the conversation in a written statement to OIB about her complaint against Martinez: "I guess some might say I have Jessica Martinez by the Camel Toe."
City politics is not for the feeble-hearted, it requires resiliency to fend off charges and counter charges that sometimes leads to courtrooms.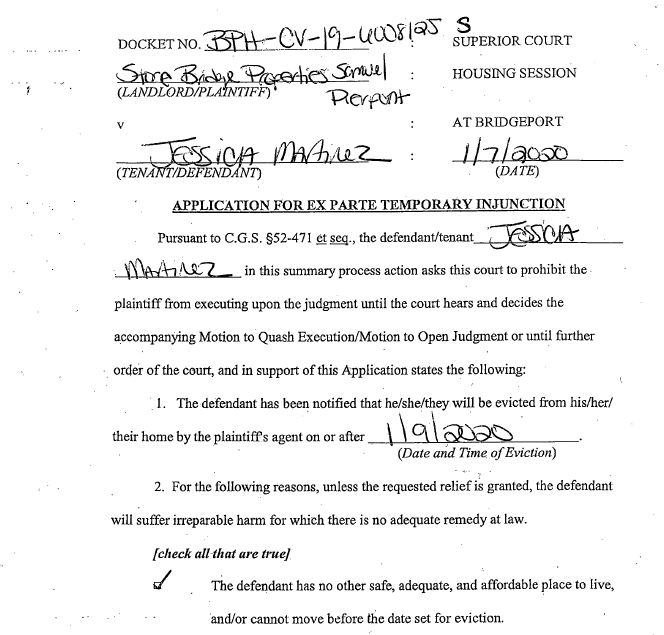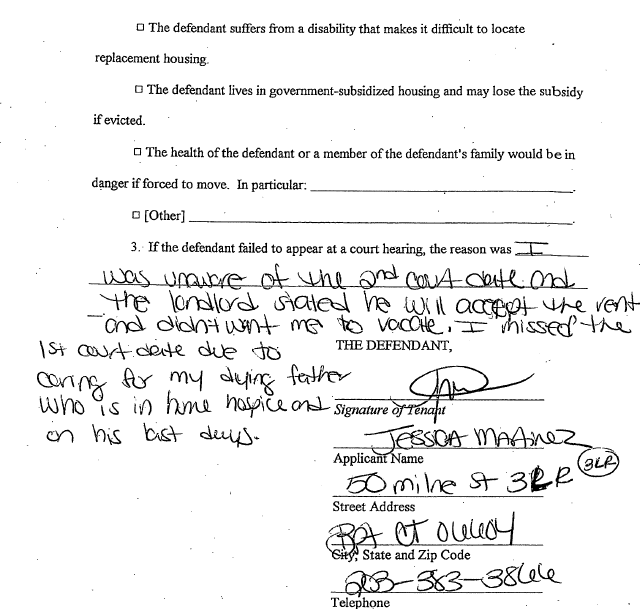 Martinez, representing herself, seeks court delay challenging eviction. Under her signatures she lists her address as 50 Milne Street. A court hearing on the eviction matter is scheduled for January 17.
Martinez and Pereira, two passionate political warriors, have gone after each other for years: Martinez, an intense advocate of charter schools, Pereira a gladiator defending traditional public education against charter school interests seeking to privatize education. "The spawn of Satan," Martinez has often called Pereira in social media.
On November 14, 2019 court records show a judgment against Martinez for failure to appear in court and non-payment of rent for more than two months. She signed a lease in April 2019 with Pierpont for the 50 Milne Street apartment at $850 per month limiting occupancy. Pierpont asserts she violated that condition.
For several weeks Martinez engaged in dozens of text exchanges with the landlord seeking resolution to avoid eviction. She filed a motion to quash on January 7 claiming after the judgment date the parties made a new agreement that allows her to stay. She also claimed she had no suitable place to live if evicted.
Pereira's complaint also cites fraudulent endorsement votes Martinez cast at the July 2019 Democratic convention as a town committee member from the East Side while residing in a different district in violation of election law.
Pereira complaint: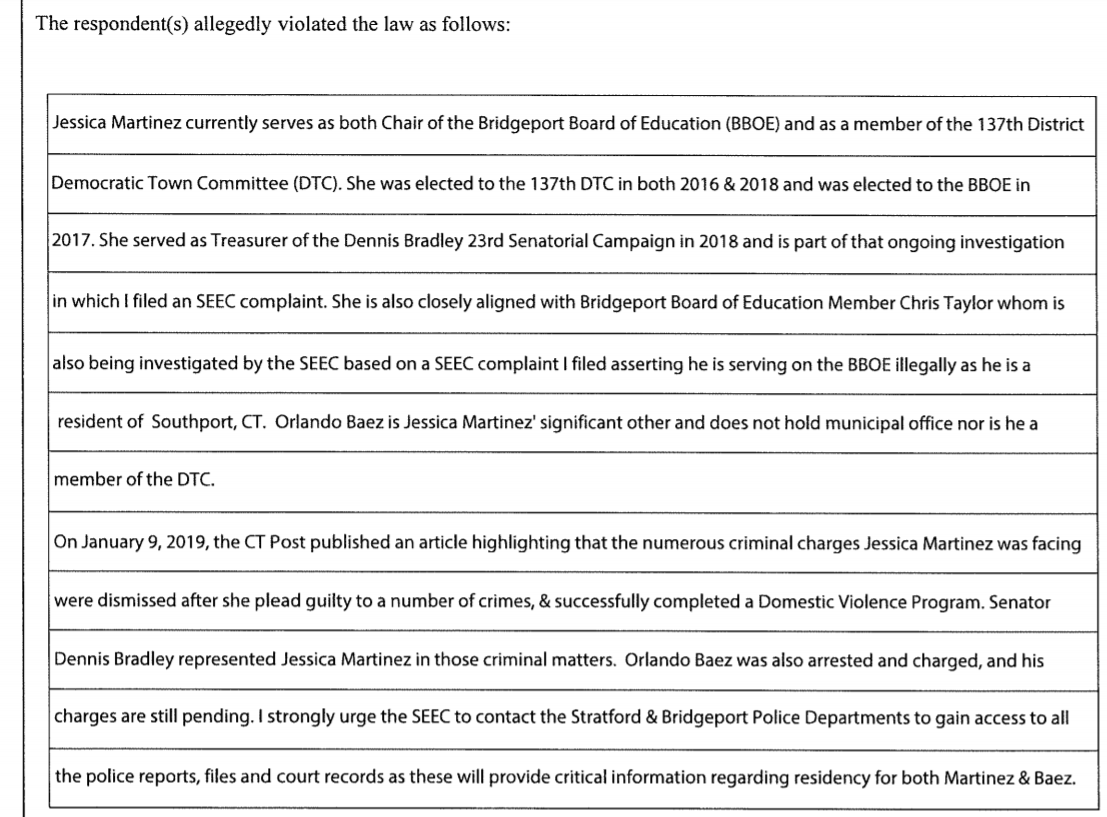 See full pereiracomplaint