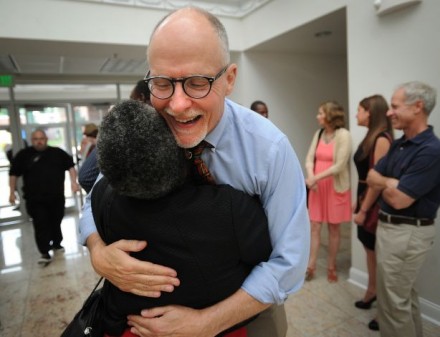 Still on the job pending an appeal of a state judge's ruling he lacks legal certification to serve, Superintendent of Schools Paul Vallas received the love Monday night from supporters. From Denis O'Malley, CT Post:
"I'm used to this," Vallas said prior to Monday's rally, during which he also spoke. "I've been in tough districts in the past … My focus is on getting the job done."


Among the more ardent supporters on Monday were Mayor Bill Finch and the Rev. Kenneth Moales, president of the city's Board of Education.

Finch, who spoke first, likened Vallas to a knight, imagining him atop a "white horse" when he came to Bridgeport.

"And now they're throwing mud on that horse," he added.
Full story here.