Democratic Town Committee slates for March 6th district primaries are taking shape with a neighborhood coalition in Black Rock and the West End challenging veteran committee members led by long-time 130th District Leader Danny Roach. Among the challenge slate is Donna Curran, a former Republican, who won a seat on the City Council in 2005.

A lot is on the line in these district primaries for control of political leadership, especially for Mayor Joe Ganim and Democratic Town Chair Mario Testa. The DTC has 90 members covering 10 districts. The membership endorses candidates for public office and selects officers including the chairman. Testa wants two more years as chair to help guide the Bridgeport delegate selection to the state party convention in May where Ganim needs 15 percent delegate support to qualify for a Democratic primary for governor in August. Without that, his only option to make the ballot is grinding out a painstaking petition drive. And looking down the road, 2019 is a mayoral election year where DTC members make endorsements for mayor and City Council.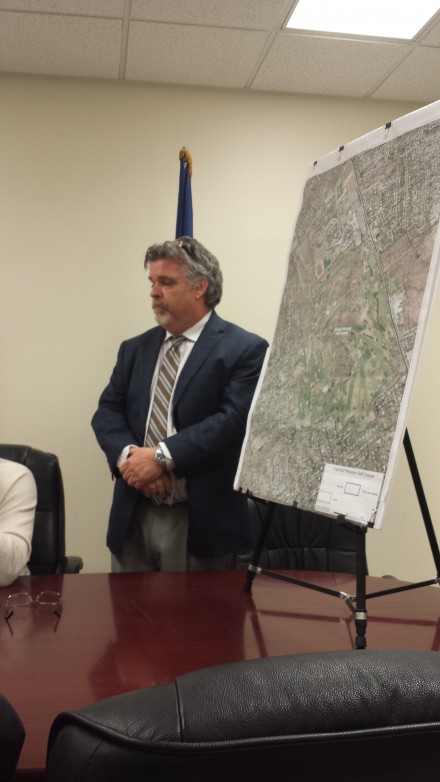 Roach, a friend and adviser to Ganim, has had success holding off challenge slates in the past in low-turnout primaries, leveraging friends and neighborhood contacts in the district, some of whom frequent his popular bar Matty's Corner.
The challenge slate appears to have forged an eclectic group of professionals, as well as political, environmental and education activists such as JoAnn Kennedy, Michael Raleigh, Lynda Bluestein and Diane Vulcano. See complete slate here.
Roach's slate includes veterans of district battles such as Tom Mulligan, JoAnn Manzo and Michael Meehan. Roach was among the district leaders who bolted from incumbent Bill Finch to support Ganim for mayor in 2015. Roach served as campaign manager and was an early mayoral appointee serving as chief of staff for the first year before segueing to special projects coordinator shepherding economic development projects and serving as a bridge between the mayor's office and Governor Dan Malloy's staff.
The 130th District is about as diverse as they come in the city, taking in the waterfront hamlet Black Rock with some of the highest assessed homes in the city that vote at Black Rock School and what is termed the lower half of the district comprised of public housing units at P.T. Barnum Apartments and a portion of the working class West End where Aquaculture School serves as the voting precinct.
In recent years Aquaculture has emerged as a significant vote for absentee ballots, something that will be key in these lower-turnout primaries.