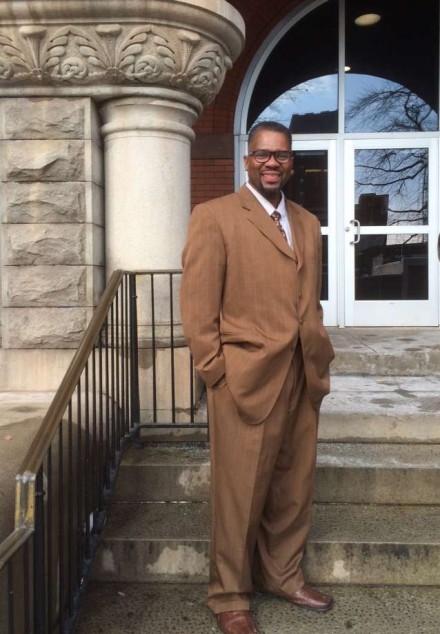 Tony Barr, a 2015 mayoral candidate, has been barred from the mayor's office. City Hall could be next. As the City Council's Ordinance Committee meeting closed Tuesday night the man who pleaded guilty to two counts of breach of peace on charges he threatened to blow the mayor's head off had a face-to-face confrontation with East End councilor Eneida Martinez who came to the defense of Black Rock peer Scott Burns following Barr's threatening rant about conditions at P.T. Barnum Apartments. Police were called. Barr bolted before the cops arrived.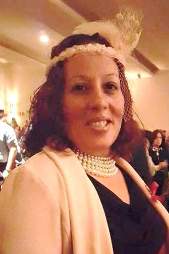 Martinez says Barr unleashed an f-bomb tirade at the restrained Burns as the meeting adjourned and moved in close to him. "He lashed out at Scott," says Martinez, no shrinking violet. "I was on my tippy toes to his face in defense of Scott."
Wednesday morning city councilors shared a number of email exchanges about the occurrence. They're requesting police presence at future committee meetings and want Barr barred from meetings. A sample of Martinez emails to her peers:
Yesterday evening just as we adjourned the ordinance committee meeting Tony Barr appeared at City Hall. Tony was verbal aggressive towards Scott Burns, with verbal threats. This writer interjected and heated words were exchanged within this writer and Tony Barr regarding his behavior towards any council member during any city business. Tony was asked to leave city hall by this writer, but he refused and 911 had to be called. This email is being sent to you all for precaution, and to always make sure we have policing present at city hall. There was no policing there last night. Tony Barr exit city hall before the officers arrived…

I am in agreement with all email responses. Tony Barr has a reputation of disrespect, lashing, defensive, approaching, control, arrogant, and mental instability. A 20 year federal prison bid for (attempted) murder he is an alcoholic, etc. Although he will say my right is amendment right # 1, we will respect that, but he doesn't have the right to threaten, cause a public disturbance, and or interrupt a peaceful environment. If we the elected officials continue to allow, or accept this behavior, we are our own problem, and not putting an end to this individual. Example: Cecil Young did it until it got really ugly. I personally am not threaten by Tony Barr, because I am always going to stand up, but with that being said, I can't block a bullet, a knife, or any deadly weapon. We really need to act on this as a TEAM. I am going to pursue because enough is enough.
Burns email to council members:
My thanks to Eneida Martinez for standing with and for all council members at last night's meeting, which took a turn for the worse at its adjournment. Good to know we have each other's back in these times of turmoil. Thank you, Eneida, as well as council members Jeanette Herron, Katie Bukovsky, Rich Salter, Michelle Lyons, and Evette Brantley were also present at the meeting.

Thanks also to Tom, AmyMarie, Anthony and all who have weighed in on this matter. Unfortunately, we are at a time where a police presence may well be needed at public sessions such as these, even if it's because of the actions of a few. Perhaps AmyMarie's suggestions can be incorporated into the renovation plans at Chambers since we are in the midst of that project.

Thanks again, and be safe!
Last year Barr was arrested after declaring "I'm going to blow the mayor's head off." He received a six-month suspended sentence and was ordered to stay away from the mayor's office. He had served 20 years for drug activity and firing a machine gun at an undercover cop.