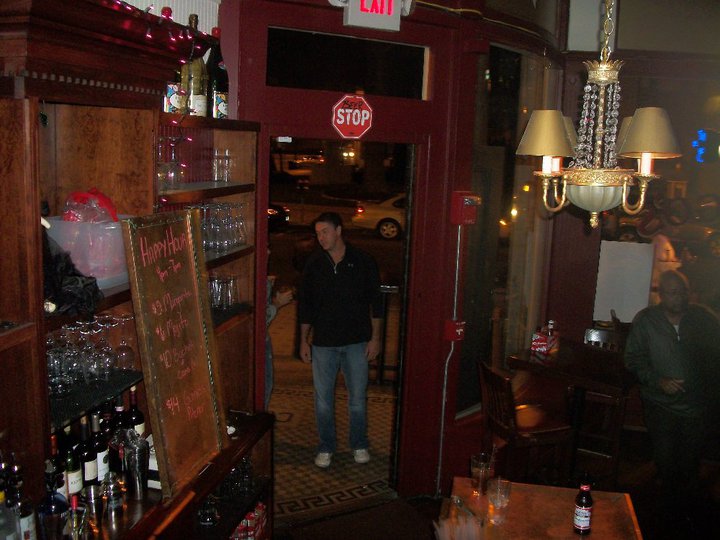 Joe Tiago, deputy director of Public Facilities for Bridgeport, has closed his Downtown bar after a series of shootings and fights the past few years near the establishment including an altercation on Saturday. Tiago announced the following on the bar's Facebook page:
Due to recent unfortunate situations we are announcing the close of tiagos bar and grill temporarily. We had a great run for 8 years and thank all of our loyal customers for their business over the years.
Tiago told the Connecticut Post he's reassessing his brand for a possible return. See story here.
"Tiago's has become a punching bag," the owner said. "It's too easy to associate any shooting or violence downtown and just stick Tiago's name to it … The situations that have happened outside–the situations at McLevy Green–I think I was dragged into that and I don't feel those were my customers."
Downtown is making a comeback with new restaurants, housing and entertainment venues. Tiago's, located on State Street across from McLevy Green, became a flashpoint of late-night violence. This is also an election year for Mayor Joe Ganim so some city officials are also concerned about the potential fallout the Tiago incidents would have on the campaign. Tiago was hired by Public Facilities during the Bill Finch administration. After Ganim reclaimed the mayoralty in 2015, he installed John Ricci as Public Facilities chief. Ricci elevated Tiago to deputy director.
The department oversees sanitation, snow plowing, street paving, parks, the airport and engineering departments.
The department has also been embroiled in an off-the-books scrap metal controversy. From October 2016 through this past October, employees with the city's Public Facilities Department sold nearly $35,500 worth of scrap metal, according to documents recently obtained by Hearst Connecticut Media.