Peering out over Bridgeport Harbor on Monday, Springfield Massachusetts business community leader Nancy Creed marveled at a new marina in an urban environment. "It's a joy to see a struggling industrial community come back to life. This is amazing activity." In Bridgeport, it's a reclaimed remediation view, a vantage point last seen 100 years ago, according to development principal Robert Christoph Jr. who first viewed the site about 20 years ago as a messy power-plant brownfield.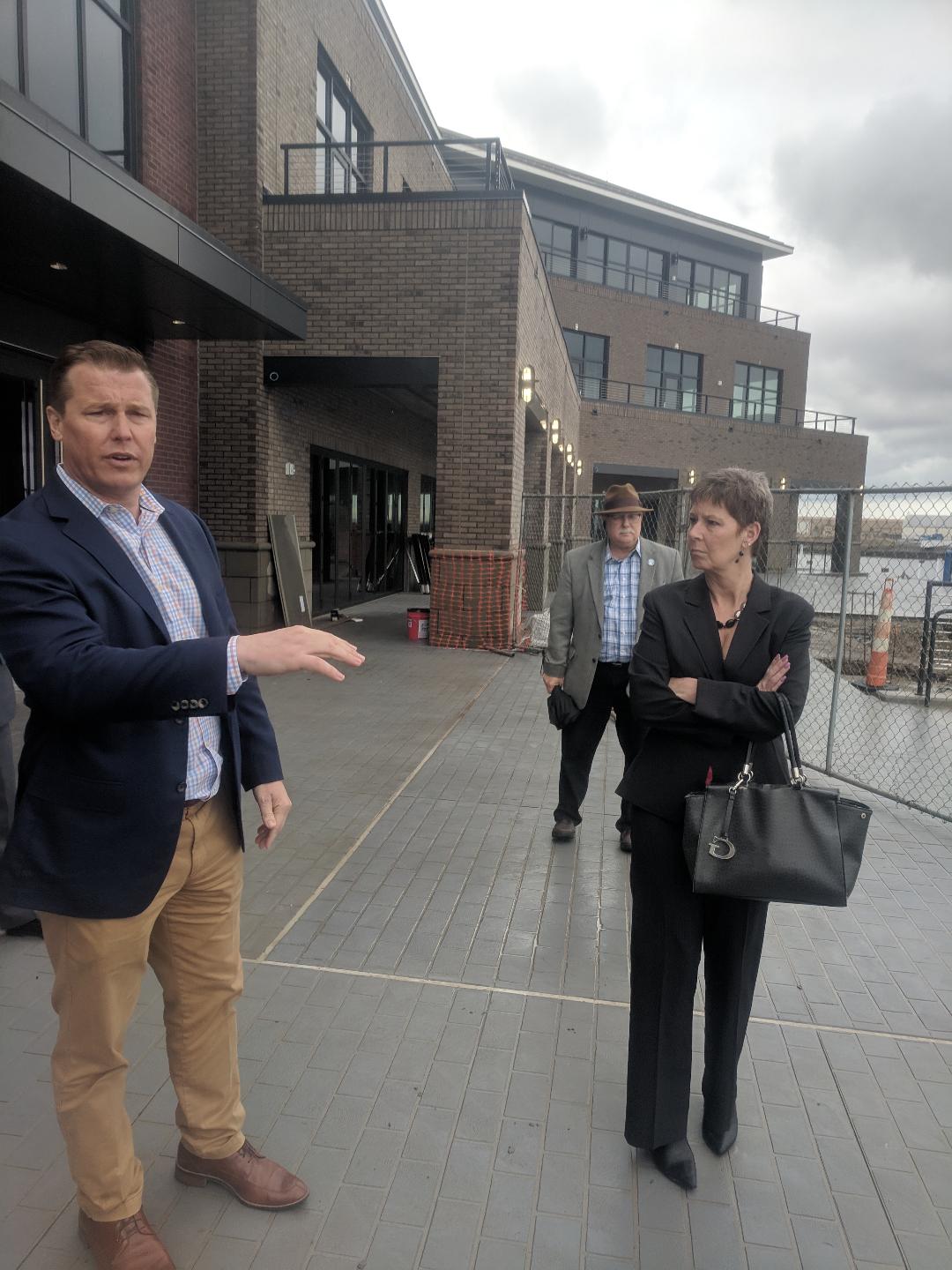 Next month the view, marina, an oyster bar restaurant and a public harbor walk area with gorgeous waterfront vistas will be open to the public. This is the latest chapter of the Steelpointe Harbor redevelopment area of the East Side and East End that was resuscitated in 2015 with the opening of giant outdoor retailer Bass Pro Shops first urban store, across the street on Stratford Avenue, a short distance from Downtown.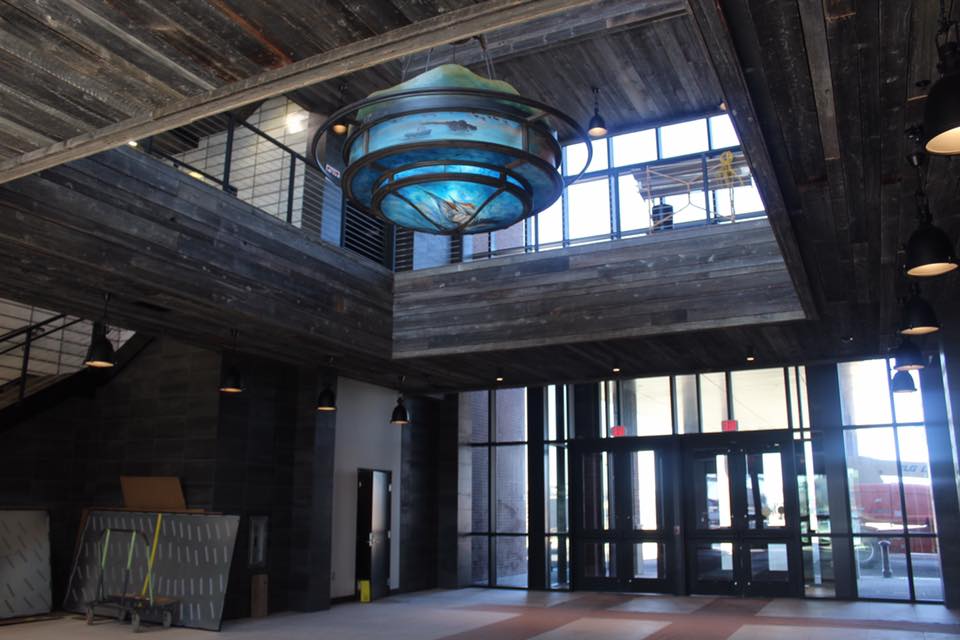 Bass Pro founder Johnny Morris was wooed to Connecticut's largest city by Christoph Jr. and his father, as well as then-Mayor Bill Finch and his Chief of Staff Adam Wood. Christoph Jr. said he could have put a WalMart there. He wanted something better, a "destination."
Sponsored video———————————————————————————–
————————————————————————————————————-
The progress now continues under Joe Ganim whose first administration cleared the site for development, followed by tens of millions of dollars of remediation and bulk head work during the John Fabrizi and Finch mayoral years.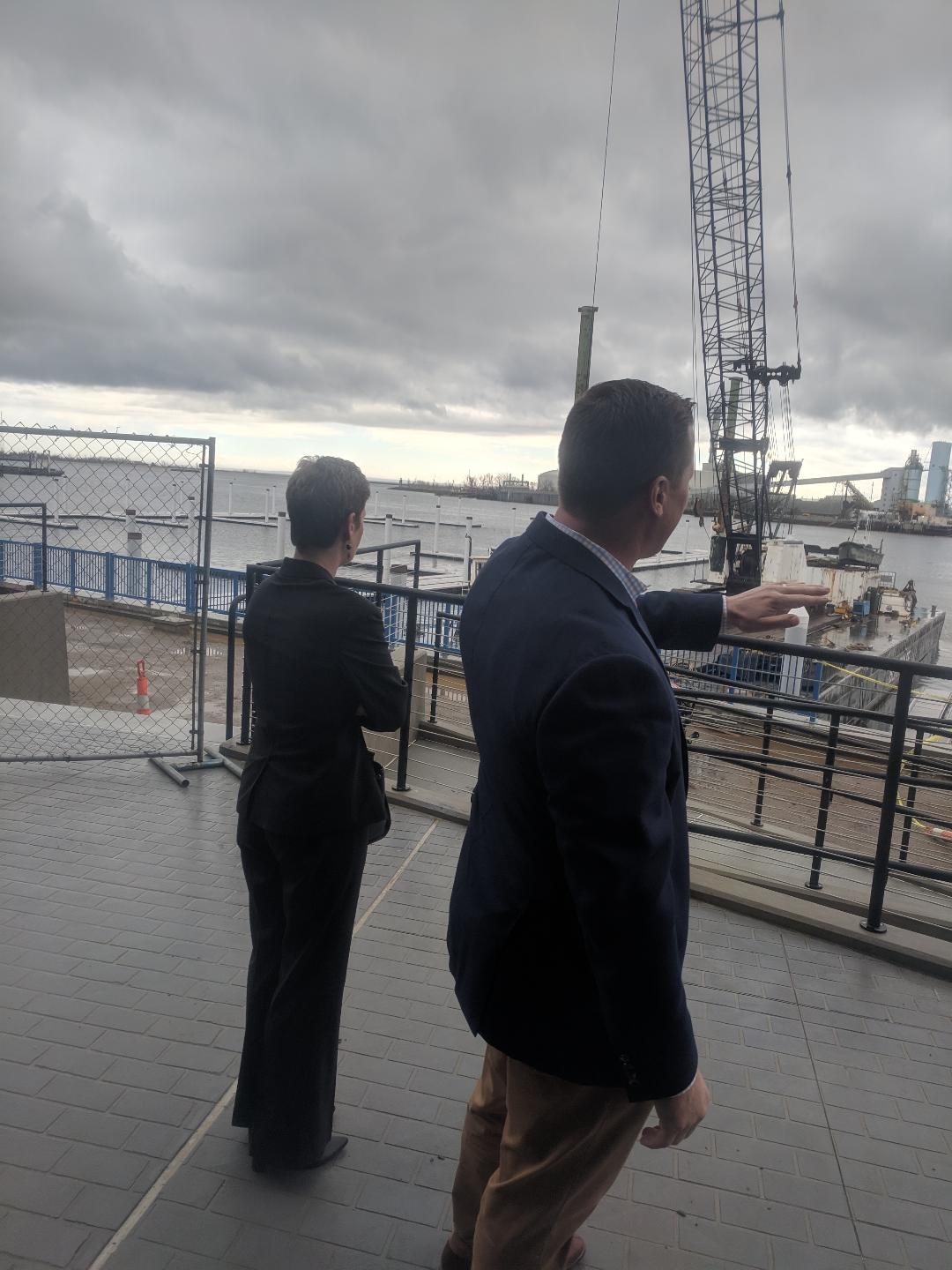 The redevelopment was first proposed in 1983 by then-Mayor Lenny Paoletta. It languished for more than a decade requiring heavy state and federal cleanup assistance after testy relocation and eminent domain battles.
Creed, president of the Springfield Regional Chamber, visited Bridgeport to share the economic stimulus of MGM Resorts $1 billion development, a game changer for Springfield's Downtown.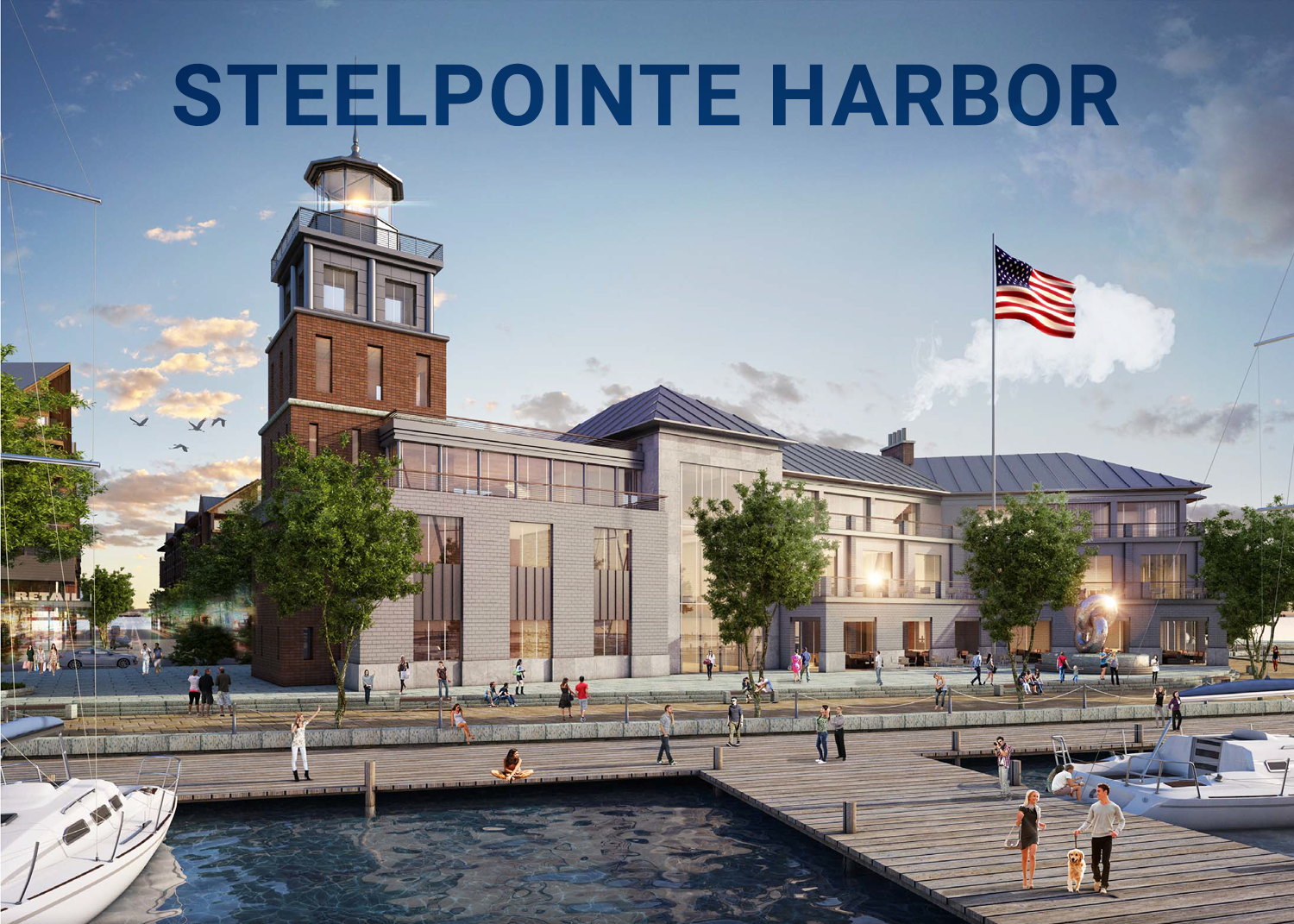 MGM has proposed a $675 million resort destination on Steelpointe Harbor that's a major question mark for state legislative passage given Connecticut's complex gaming compact with the state's two tribal nations that operate Foxwoods and Mohegan Sun. Whether that happens or not, Christoph Jr., who with his father has led waterfront projects in Miami and Boston, says the latest phase of the project will stand alone as a destination for boaters, waterfront recreation, fishing tournaments and dining.
Christoph Jr. says he's relocating the parent real estate company RCI Marine from Miami Beach to Bridgeport. When was the last time you heard something relocating from Miami to Bridgeport?
Christoph Jr. provided Creed and three members of the media a tour of the Dockmaster Building that will house his organization, the marina and restaurant. The maritime-designed structure will include offices for architectural and engineering companies. Tenants, he says, are lining up. "I have more demand than space."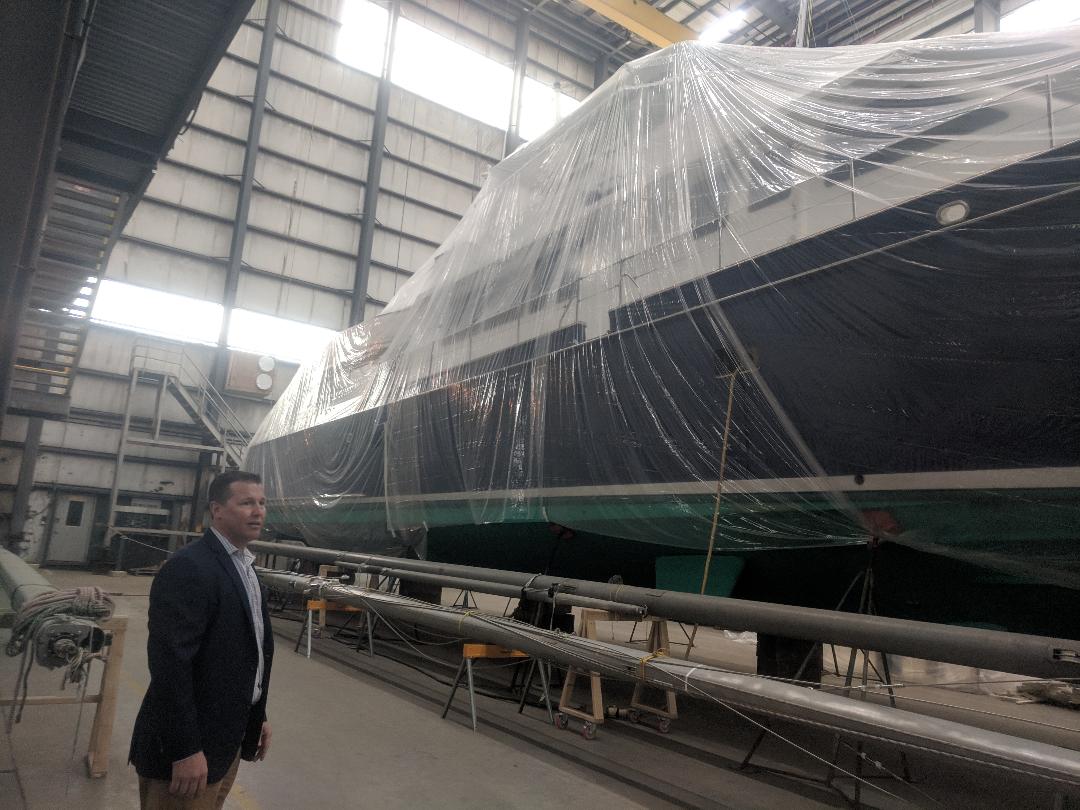 For Christoph Jr. the land along Yellow Mill Channel running into the harbor is all about location to be a "marina destination." He pointed to nearby highway access, train line, ferry service and municipal airport a few miles away. He is filling the demand for marina space that includes more than just slips. On the property sits Bridgeport Boatworks featuring hulking warehouses on 10 acres for boat storage, restoration, painting and fiberglass services with 75-ton and 200-ton travel lifts.
The Christophs themselves are a family of avid boaters with deep connections to promote their new marina.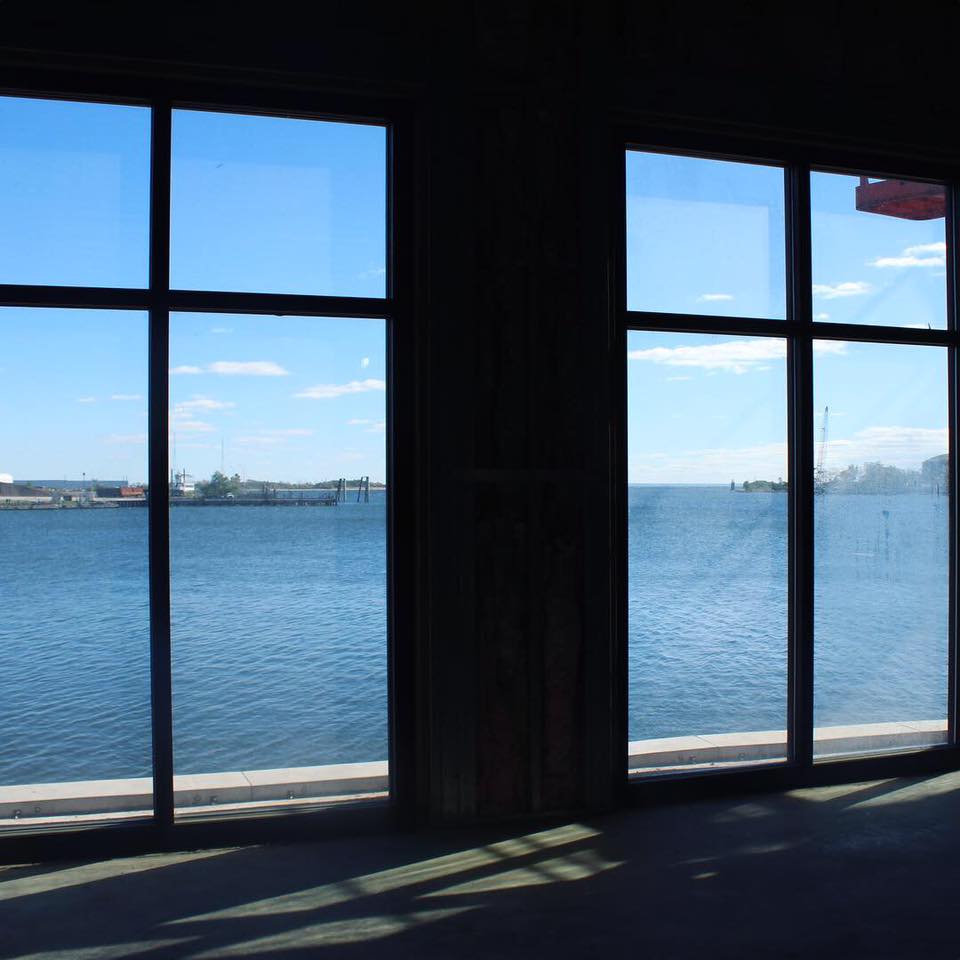 The core boating season will run from May to October. The restaurant Boca Oyster Bar, operated by Yanni Taxiltaridis, general manager of the popular Crave 52 in Fairfield Center, will be open year 'round.
This current phase of the project, according to Christoph Jr, requires 150 full- and part-time jobs.
The next phase of the project is market-rate housing that Christoph Jr. anticipates will begin construction late summer.
The Christoph-affiliated Bridgeport Landing Development that owns the Steelpointe Harbor redevelopment area has cracked the list of top 10 city taxpayers, according to records provided by the city: 3 4 19 GRAND LIST DATA ATTACHMENT.