Mayor Joe Ganim reports "Bridgeport is in bloom! With 200,000 daffodils and tulips in the Park City, there are more flowers than people."
Ah, the power of flowers. Not a bad time to kick up a campaign with spring in full bloom and reelection on the horizon. If you like Ganim, or just a casual observer of the city, you love this stuff; if you're the political antithesis it's irritating to shower the people with so much love. Yes, show them the way you feel.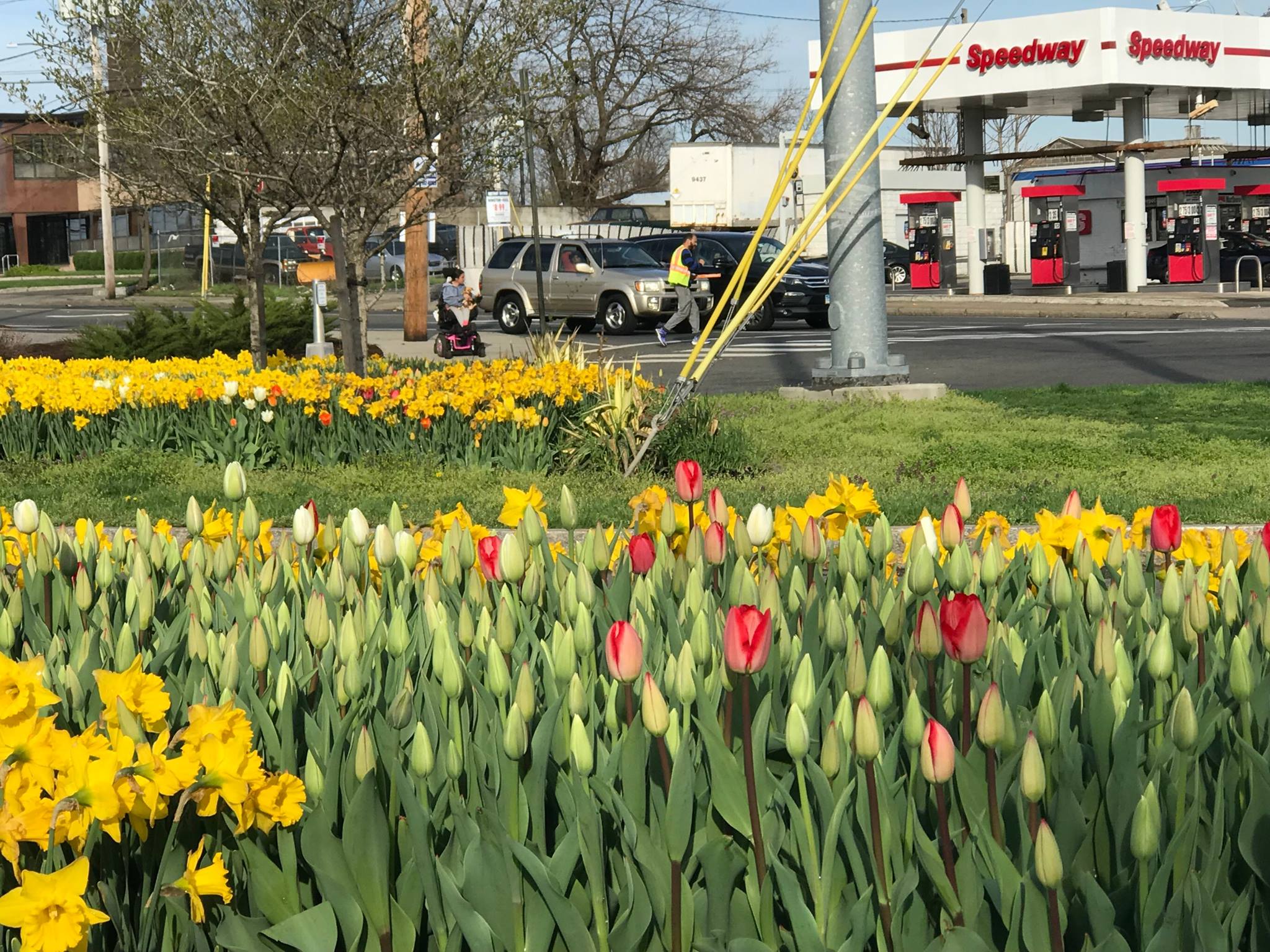 It's all part of Park City Pickin' it Up, a citywide beautification campaign featuring street cleaners, demolition crews, pothole fillers, street pavers, trash receptacles, tree planting. And mountain ranges of flowers.
On Saturday the campaign heads to North Avenue, Maplewood Avenue, Park Avenue and Wood Avenue.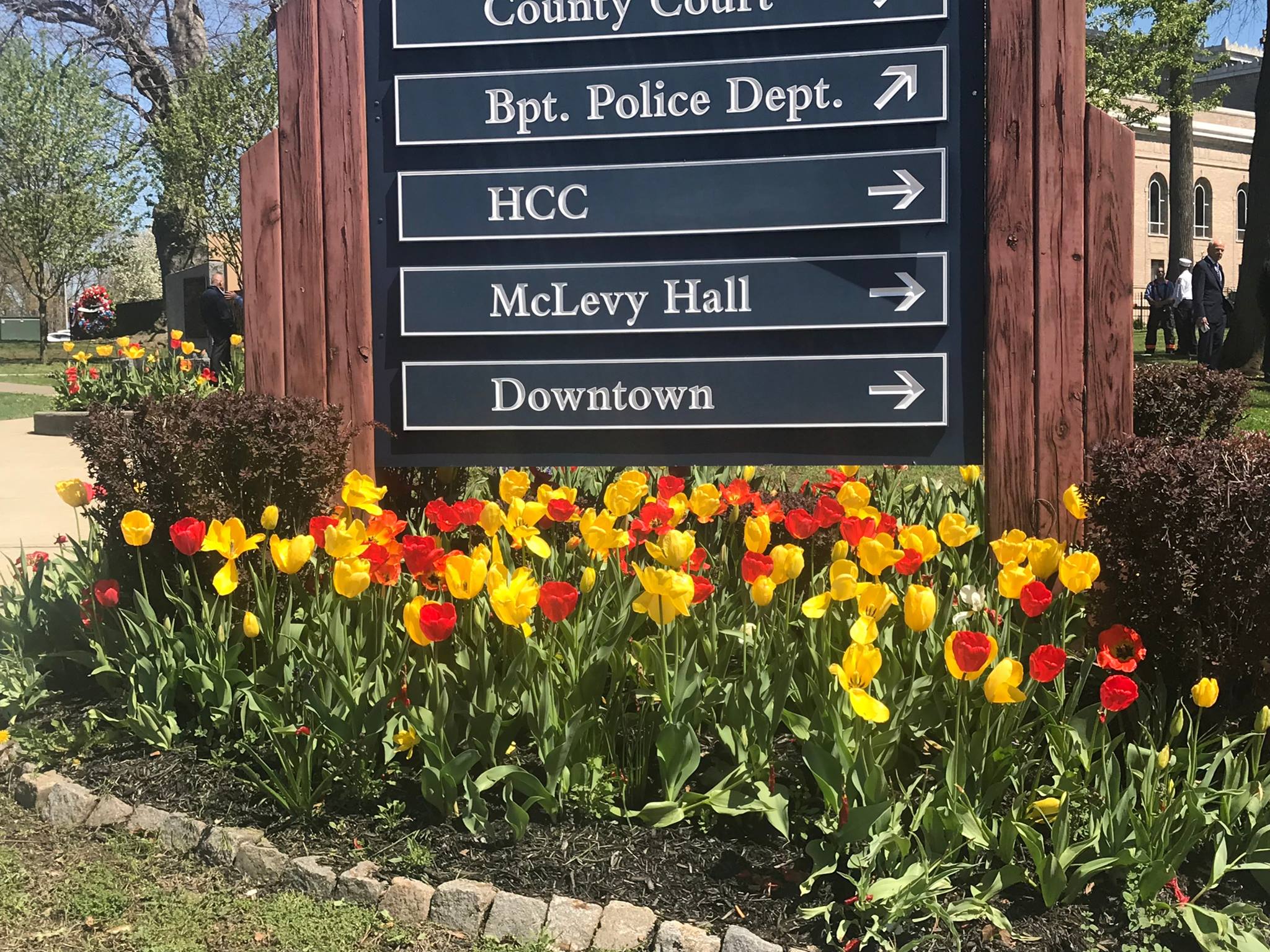 The Public Facilities Department's Bridgeport booster extraordinaire Steve Auerbach is promoting the campaign on Facebook. The other day he wrote:
Bridgeport, Ct. The Park City is in bloom in every neighborhood. Kudos to our Public Facilities and Mayor Ganim. The entire city is in bloom and our very exclusive suburbs have to tip their hat. Very proud. So much energy throughout the city. People feeling good unless just naturally negative and miserable. Slow down and open your eyes. Appreciate nature and stop by Beardsley Park. The only zoo in the State or Seaside Park the most spectacular beach in Fairfield County!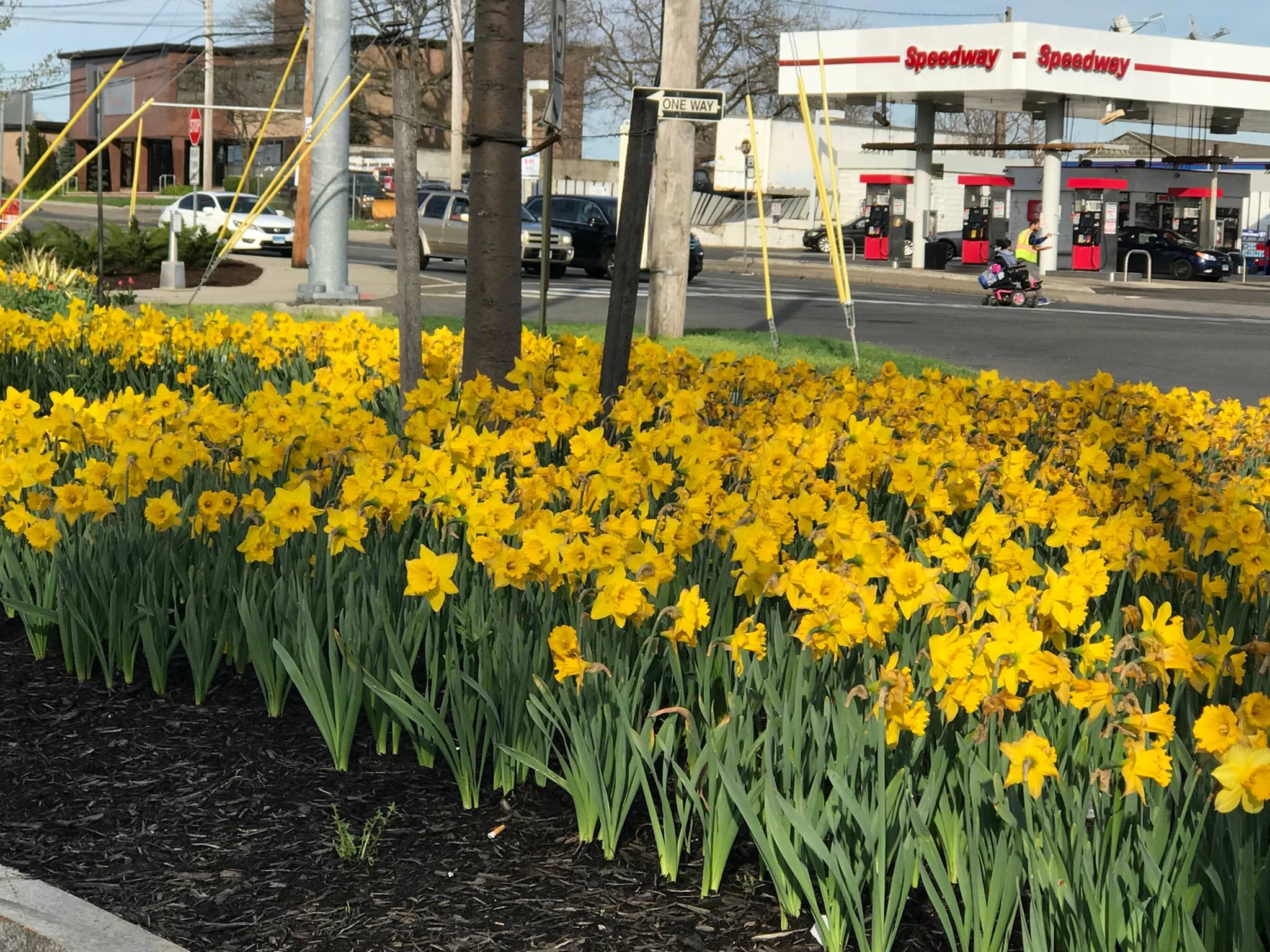 When it comes to promoting Bridgeport's beautification, Steve is like a one-man nursery flowering support across all neighborhoods. He receives some pushback from the anti-Ganim crowd, but Steve always holds his ground with pointed rejoinders.
Wake up and smell the roses!