For many years, John Marshall Lee has doggedly appeared before the City Council beseeching members of the legislative body for an open, accountable, transparent government. Monday night he added three new words to the equation during the public speaking session that allows three minutes per person, instead of five, under the new rules, delivering a tighter version of the loquacious Lee that also provides room for consideration to his questions.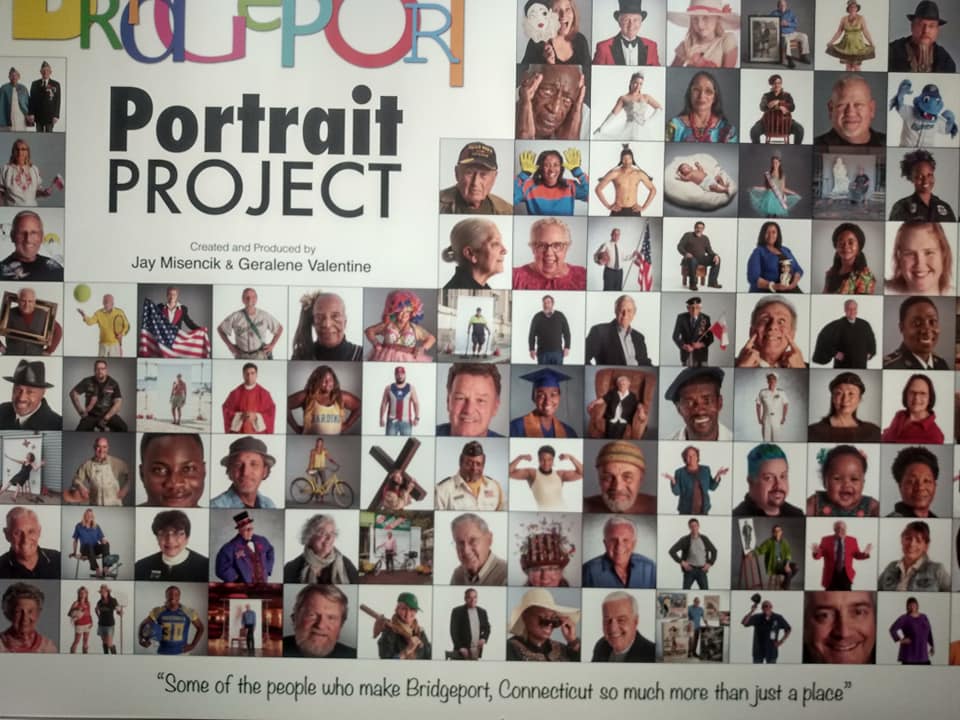 From Lee:
Question for you: In your opinion what was the most notable City activity or news of the past two weeks here in Bridgeport? A homicide found in public housing? The publication of the 2019's compensation of the top 100 City employees? The shootout and wounding of four people near the courthouse? Or was it the Bridgeport Portrait Project, initiated in 2014 by local photographers, Jay Misencik and Geralene Valentine on display at UB?

Several hundred folks visited the Schelfhaudt Gallery at UB for the exhibit with more than 170 images of people from all parts of the City (and world originally), people of many talents, skills, persuasions, colors and pride. Photos were on the walls but a diverse human gathering had formed to see and hear about these people of Bridgeport. Some like Charles Coviello are no longer with us, and have already become a part of history. Since the artists saw their work as serving the future, a legacy for 50 years from now, most will no longer be around in 2070 to share their legacy in person.

The artists did attempt to record images of many folks, some famous and many less recognized. Ernie Newton and Michele Lyons of Council fame were among the 170 so far. With photos taken before November 2019 were Jorge Cruz and Maria Pereira. Maria was present to share responses.

To expect quality followership, good behavior to model from leaders is required. Presidential Historian John Meacham has recently declared that he views "curiosity, humility and empathy" as three critical traits for leaders. Where is the curiosity of this Council demonstrated? Where is the humility of a Mayor when permission from his office for participation of police and fire personnel is sought multiple times? Why are requests ignored rather than receive a courteous response? It is clear that photo ops and presence on TV cameras is looked at favorably by some in the City. Where is caring and feeling shown for all the people in the entire community?

All of y'all? Is it easier to ignore, to criticize or to be divisive in order to maintain power? What happens when you lose broad community respect and trust in the meantime? No cost to visit the exhibit. No cost at all to the City for a female police officer or a male fire officer to have their image in 21st Century garb captured? Curiosity? Humility? Empathy? These are the spiritual elements that make a difference in this City that will be seen, or not, in 2070. Time does tell.