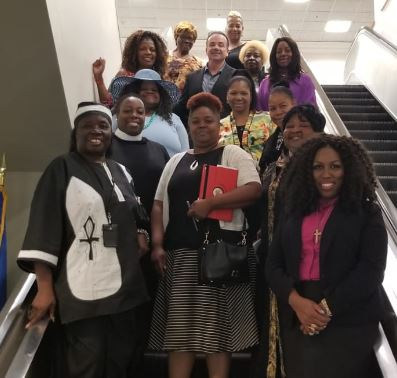 When you're an incumbent challenged by a woman seeking to become the city's first black mayor what do you do as a potential campaign antidote? You trot out endorsements from female pastors, most of whom are black. Mayor Joe Ganim faces a September 10 primary challenge from State Senator Marilyn Moore whose campaign is making a strong direct appeal to black women.
Ganim's reelection campaign on Thursday rolled out endorsements from about a dozen "Bridgeport area female pastors" that included a photo with Ganim on the escalator steps of the Margaret Morton Government Center.
More than ten of the religious leaders, according to a news release by Ganim's campaign, recently sat down for a discussion on Bridgeport's future. Included in the group:
Apostle Mamie Fonville, Apostle Beverly Jackson, Pastor Veronica Mercer, Pastor Gabrielle Beam, Elder Gloria Brown, Apostle Loria Morrison, Pastor Toni Mack, Carolyn Evans, Pastor Pyrnie Fitzgerald, Pastor Jasmine Spencer, Pastor Lula Vereen and Pastor Sarah Lewis.
The campaign news release did not include church affiliations of the pastors. Most of the names via internet searches come up with Bridgeport church/ministry affiliations.
Ganim's most visible pastoral supporter is City Councilwoman Mary McBride-Lee who marched more than 50 years ago in Selma, Alabama for the right to vote. She represents the 135th District a battleground in the September 10 primary that includes African American-rich Wilbur Cross and Hallen precincts two areas where Ganim ran strong in his primary win over Bill Finch four years ago.
Most high profile black political operatives in the district including Democratic leader Steve Nelson support Ganim, but Moore is building her profile there and represents Cross and Park City Magnet another key precinct in her senate district. Moore has enjoyed overwhelming support in Wilbur Cross during her five-year senate tenure.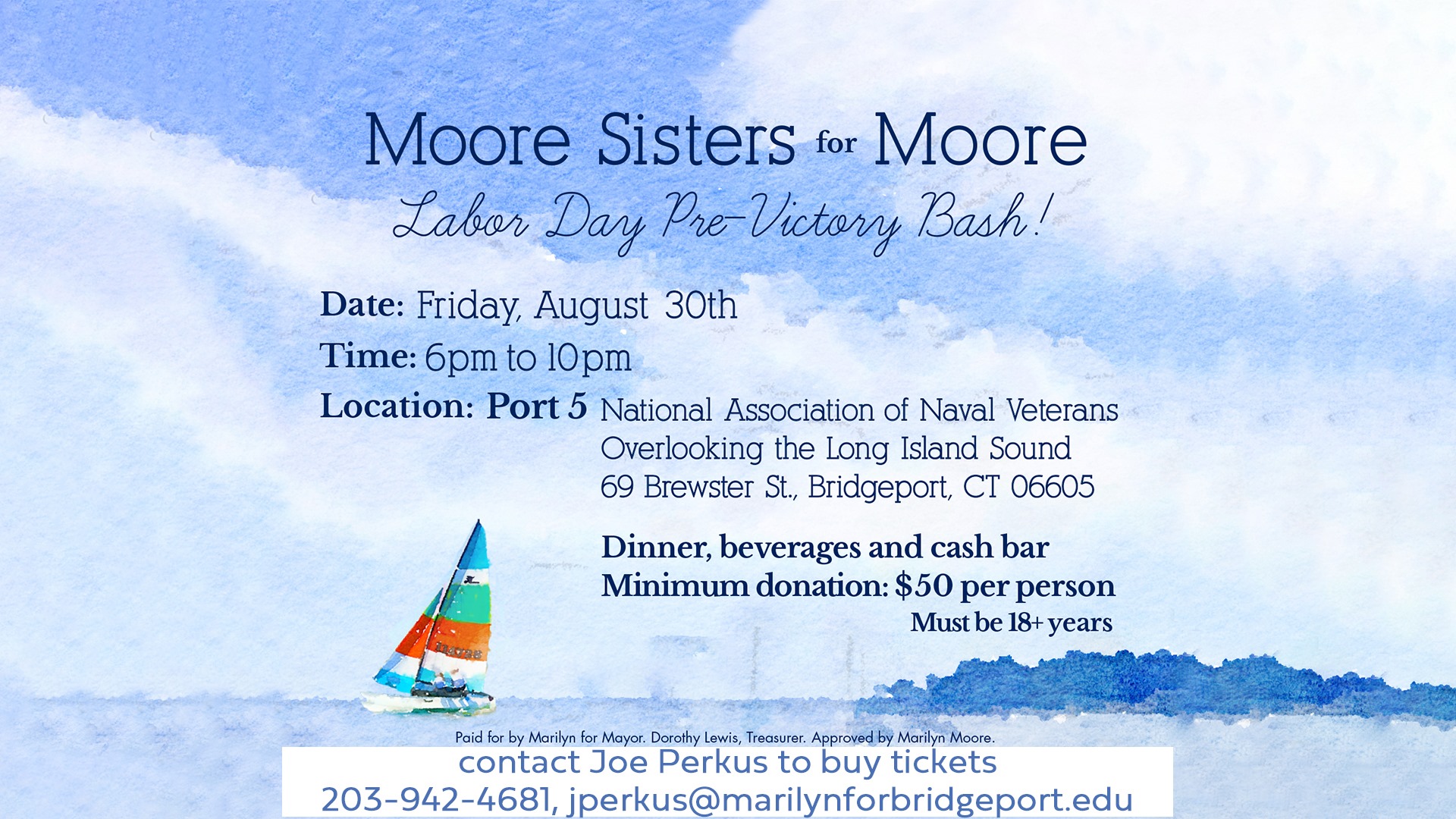 Dunbar School in the East End is another battleground area this cycle where Ganim ran up a major margin against Finch four years ago. Both Ganim and Moore have campaign offices in the precinct.
Ganim is emphasizing themes to resuscitate his standing with voters including education, an area he's open to criticism for generally flat-funding spending during his four years. Be it school bus routes, backpacks and supplies, athletic uniforms and literacy program, Ganim is now leveraging more than $1 million in direct city-side spending on education the final weeks of the primary campaign.
"During our meeting, I saw the mayor is passionate about education and about the needs of the community," Apostle Loria Morrison of the Coalition of Apostolic Leaders is quoted in the news release.
"By coming together and collaborating with the mayor and this group of women pastors, along with the people, this mayor will be able to finish the work that he started as well as continue to move this city forward," Pastor Veronica Mercer of the Empowerment Healing Ministry is also quoted.
This election cycle is new for Ganim who has never been primaried as an incumbent mayor. Ganim is not taking Moore's insurgent campaign lightly.
Even if he prevails in the primary, it's just round one. They will face off again in November because Moore has secured a ballot spot.
What the Ganim campaign doesn't want is a close primary machine count boosted by absentee ballots, something that could provide Moore a momentum shift in November if she doesn't win the primary.