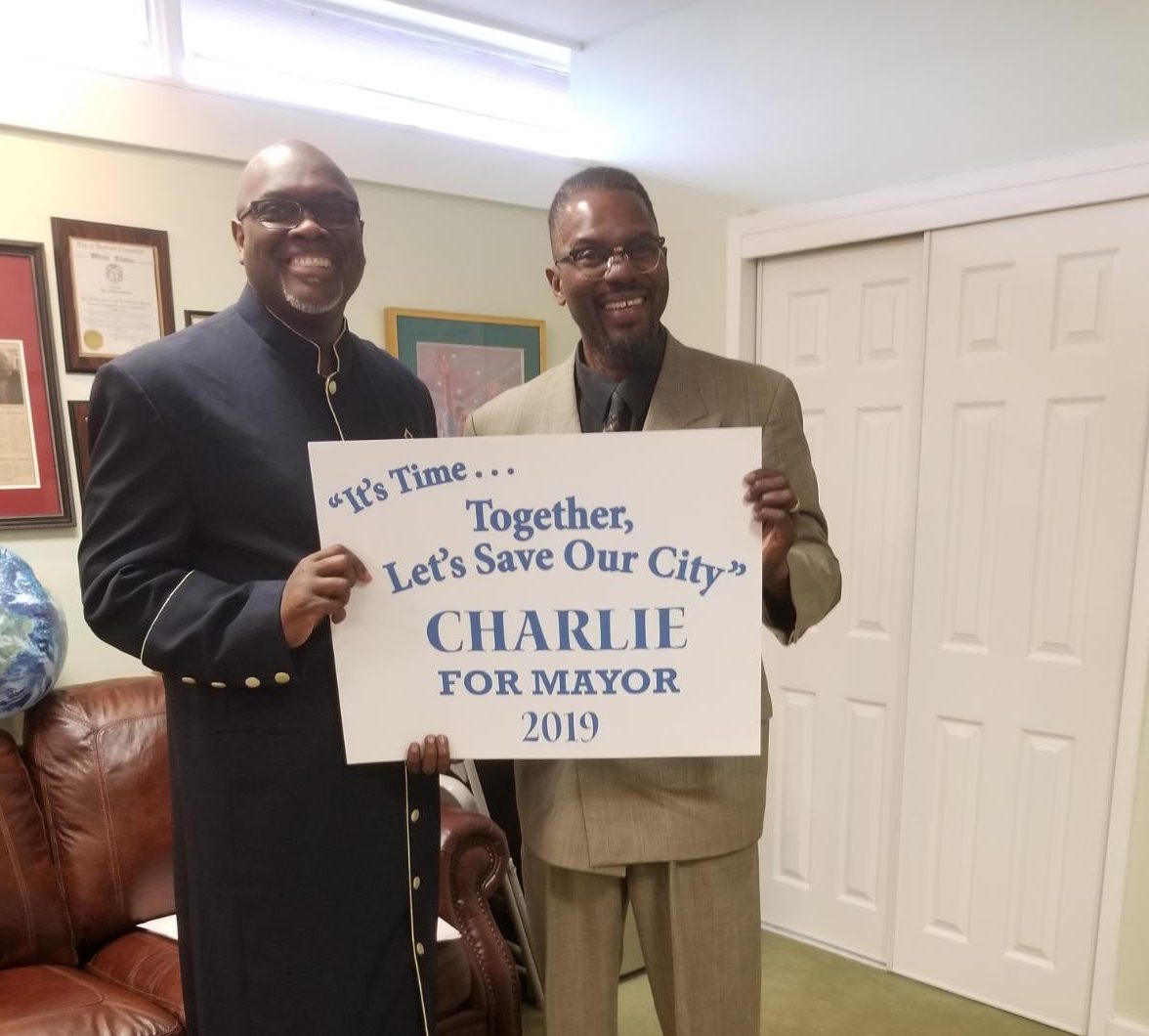 When Charlie Stallworth announced his campaign for mayor in March, mercurial Democratic Town Committee member Tony Barr was front and center supporting the state representative and city minister's "Let's Save Our City" message.
Stallworth never made clear how he'd save the city. Money- and message-challenged with few boots on the ground and no rationale for running, Stallworth beached his leaky campaign ship in July having raised only $18,000 in four months.
The confrontational Barr, who had announced his own dubious campaign for mayor, has apparently found safe harbor supporting State Senator Marilyn Moore for mayor. Now, he's turned on Stallworth (don't ya love city politics) because he won't support Moore for mayor. Stallworth declares he's staying out of the mayor's race after backing Joe Ganim's return to office four years ago. He received a city job then experienced a political divorce from Ganim.
Stallworth is up for reelection in 2020 representing the 126th State House District. The past two state campaign cycles he survived close primaries.
From CT Post reporter Brian Lockhart:
East Side activist and Democratic Town Committee member Tony Barr, who, after Stallworth ended his campaign in late July became a vocal advocate for Moore on the East Side and East End, was furious over the former candidate's response. Barr called Stallworth "a disgrace."

"He's in the (Democratic) machine's pocket," Barr said Wednesday, alleging Stallworth has gone from criticizing the mayor to self-preservation mode should Team Ganim beat Moore.

"He's staying out to focus on what? What is he focusing on? Where he can land?" Barr said.
Full story here.