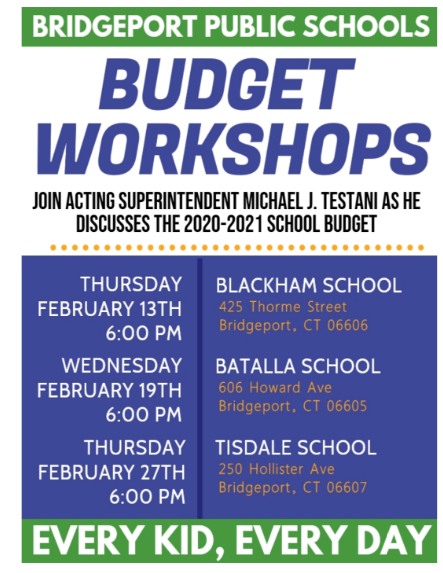 School chief Michael Testani has scheduled three budget workshops to discuss the district's spending plan that begins July 1 for 20,000 students.
The budget proposed by the school system the past four years has largely been wishful thinking. After flatlining school spending, Mayor Joe Ganim promised more money for schools on the campaign trail. Board of Education members and Testani are at the mercy of the government system upon budget submission relying on state resources and will of the mayor and City Council for the final spending plan.
Respective department heads submit their budget requests to the mayor who sends his recommended budget to the council the first week of April. From there it's the purview of the Budget & Appropriations Committee.
The past couple of cycles the council found some city-side savings to beef up the education budget a bit but many millions shy of school system spending requests.
Ganim has promised more money for schools. The larger question, how much more?