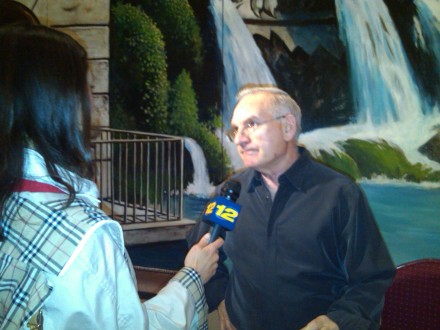 On the eve of the Democratic Town Committee endorsement for mayor, Town Chair Mario Testa announced if need be he'd break a tie on behalf of Joe Ganim over incumbent Bill Finch, blowing his top over what he says is the state party sending down a legal observer to keep tabs on what could be a close vote. Has Testa's admission compromised the endorsement process?

Testa has decided to stick his neck out against an incumbent because he feels disrespected. Does he feel Ganim, his old mayoral pal, has enough votes for endorsement? Or maybe he fears Ganim is behind and this could free up a vote or two from a couple of town committee members who owe him?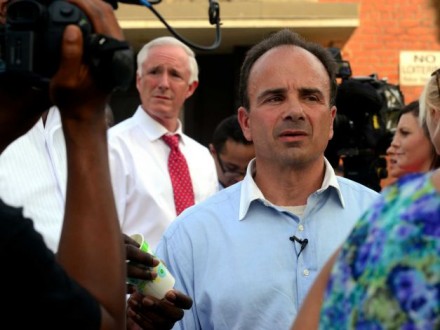 Whatever the reason, the camps of Finch and Ganim will be lathered in lawyers to oversee the endorsement process at Testo's Restaurant, owned by the town chair. No matter the endorsement, a September 16 primary is on the horizon. Finch and Testa have never had a cozy relationship. Has Mario compromised himself in advance overseeing the endorsement? Any decision he makes against Finch in the calculation of votes Tuesday night will produce howls from Finch supporters.
If 90 votes are cast tonight including proxies, 46 is the number for the endorsement. Testa can break a tie.
Ganim, upon hearing the news, kicked out this eblast to supporters:
Just wanted to let you know that the Bridgeport Democratic Town Chairman Mario Testo just told the Connecticut Post that he is for me and will break the tie in my favor if he needs to.

This should help us with the Democratic Town Committee vote tomorrow.

From the CT Post:

"Wouldn't you be upset," a furious Testa stormed. "I've been doing this for 20 years. If I have a question I ask our counsel, John Bohannon. Why do I need them telling me what to do? This isn't a senatorial or congressional election."

It was enough to blow Testa into Ganim's camp.

"If there's a tie, I'm breaking it by voting for Joe," he vowed.

Full story here.
The games are scheduled to begin at 6, but it's likely that a bunch of procedural stuff will take place to kick things off. OIB will be there to provide the blow by blow.