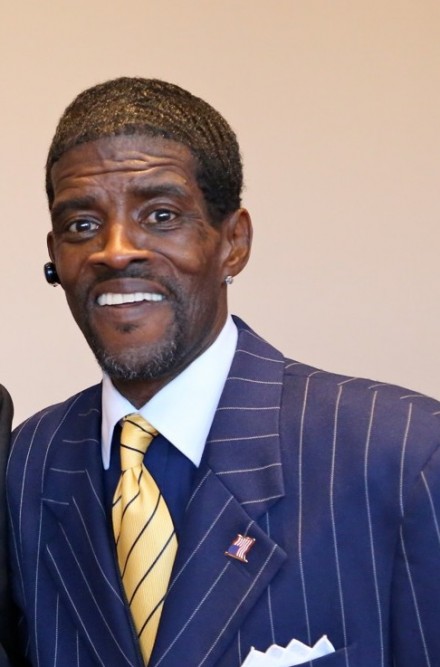 Ruling "it is reasonably possible that the jury was misled" about Ernie Newton's intent, the Connecticut Supreme Court on Friday unanimously threw out his January 2015 conviction on campaign finance charges stemming from his 2012 run for State Senate. The justices ordered a new trial, but will state prosecutors pursue one? See Supreme Court decision here. Newton is a member of the City Council.

"I thank God and am grateful that the Supreme Court saw what the jury didn't see that it should have been a civil case from day one," Newton told OIB Friday afternoon. "I'm grateful that we won."
Newton received a mixed verdict from a jury on charges of falsifying $500 in campaign donations that led to approval of roughly $80,000 in public campaign funds for his 2012 Democratic State Senate primary race won by Andres Ayala. Newton was accused of prevailing upon individuals to falsely fill out contribution cards to the campaign so the public grant could be met.
Under the state program campaigns must raise $15,000 in small donations to trigger a larger public grant. The same jury acquitted Newton of witness tampering and could not reach a verdict on other counts of campaign finance law violations.
Many court observers believed the state's case against Newton was thin. Newton and his lawyer Darnell Crosland argued similar matters have been handled civilly.
Noting Newton received no personal financial benefit, Superior Court Judge Julia Dewey sentenced Newton to just six months in state prison for violating campaign finance laws. Dewey allowed Newton to remain free pending appeal.
The 2012 primary race was a comeback attempt for Newton who had been convicted on public corruption charges in 2005 as a sitting state senator. After several years in federal prison he returned to Bridgeport in an attempt to regain his old state senate seat. He lost a close primary to Ayala.
From the Supreme Court decision:
In the present case, the instruction that the trial court gave, which is set forth in part I of this opinion, only requires knowledge of the falsity of the payment and not knowledge that the defendant's own conduct was unlawful–that is to say, with a bad purpose to disobey or disregard the law. The jury, therefore, was not properly instructed regarding the applicable mens rea for the crime of illegal practices in campaign financing, and we conclude that it is reasonably possible that the jury was misled. Moreover, because the incorrect instruction pertains to an element of the offense, and because there is no evidence in the record that the omitted element was uncontested, harmless error analysis does not apply.11 See, e.g., Epps v. Commissioner of Correction, 327 Conn. 482, 485 n.4, 175 A.3d 558 (2018) (reviewing court applies harmless error review for instruction improperly omitting element of offense only if court is satisfied "beyond a reasonable doubt that the omitted element was uncontested and supported by overwhelming evidence, such that the jury verdict would have been the same absent the error" [emphasis altered; internal quotation marks omitted]).

The judgment is reversed and the case is remanded for a new trial.
Will state prosecutors pursue it after all this time? Public defender Mark Rademacher who handled the appeal for Newton told the Connecticut Post, "Are they going to go back, present the case and hope for a better result? That sounds foolish and a waste of time and money. They had one good shot and didn't convict him of all those felonies."