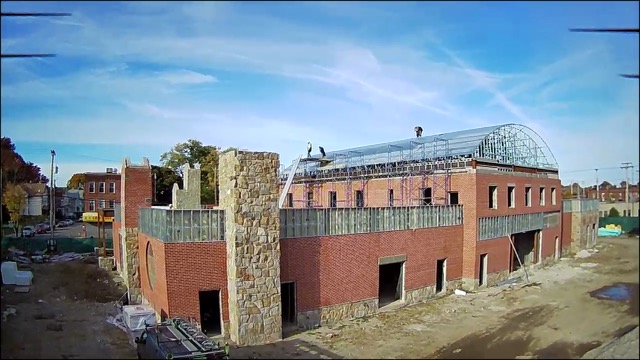 Honey Locust Square project along Stratford Avenue corridor.
Backed by the city's legislative delegation, the state has awarded Anthony Stewart's Honey Locust Square project in the East End $3.5 million, a key financial linchpin to complete construction of a grocery store, pharmacy, healthcare facility and restaurant in a neighborhood food desert.
In January city officials approved roughly $1 million for the project, $600,000 authorized by the City Council combined with another $400,000 from money the city received from the federal American Rescue Plan.
Stewart's $11.5 million, 35,000 square-foot plan stalled as a result of price spikes from Covid and a bank revisiting lines of credit. The location is known as the Civic Block.
Meanwhile members of Bridgeport's legislative delegation lobbied the $3.5 million from the state's Community Investment Fund which approved the award on Tuesday based on an application submitted by the city's development office.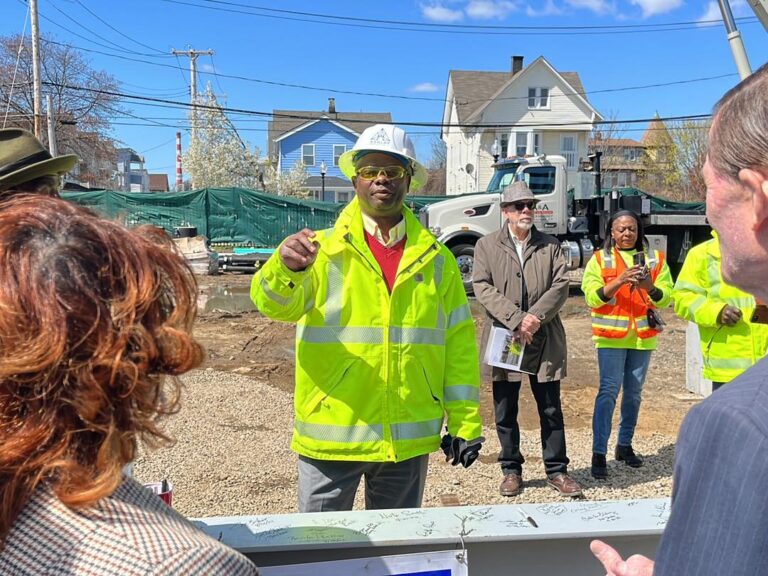 Stewart, who was raised in the East End and headquarters his Ashlar Construction there, says the cash infusion should schedule construction completion in the fall along the Stratford Avenue corridor.
Stewart also built the adjacent new East End branch library.
Of all the development projects in the city, this one is the most significant given what it means to citizens of an underserved neighborhood lacking the amenities included in the project.
In addition, Stewart and Mayor Joe Ganim are trying to woo a financial institution to the development to establish a bank branch.
In this mayoral election year, Ganim wants to trumpet this development success as he seeks another four-year term.
"I want to thank the state of Connecticut Community Investment Fund Board, along with our state legislative delegation for providing the city of Bridgeport with the funding it needs to continue the East End development project," said the mayor in a statement. "The East End is one of the many communities we've been working to revitalize. The residents of that neighborhood deserve to have a local grocery store nearby, along with other essential services."
State Rep. Antonio Felipe, a voting member of the Investment Fund Board, added "The Civic Block encapsulates the very spirit of creating the Community Investment Fund. This project has been a labor of love and a dedication to service in the neighborhood that needs it the most."
State Senator Herron Gaston represents the neighborhood.
"I am very grateful that Bridgeport is getting the funding it so desperately needs," said Gaston in a news release. "Our residents deserve a friendly atmosphere that provides a one-stop shop and addresses the essential needs of our residents. Revamping the Civic Block is mission critical in assisting in the revitalization, resurgence, and the vitality of the East End. Many low-income residents don't have the means to afford transportation and they deserve a grocery store, pharmacy, and bank that is easily accessible in their respective neighborhood."