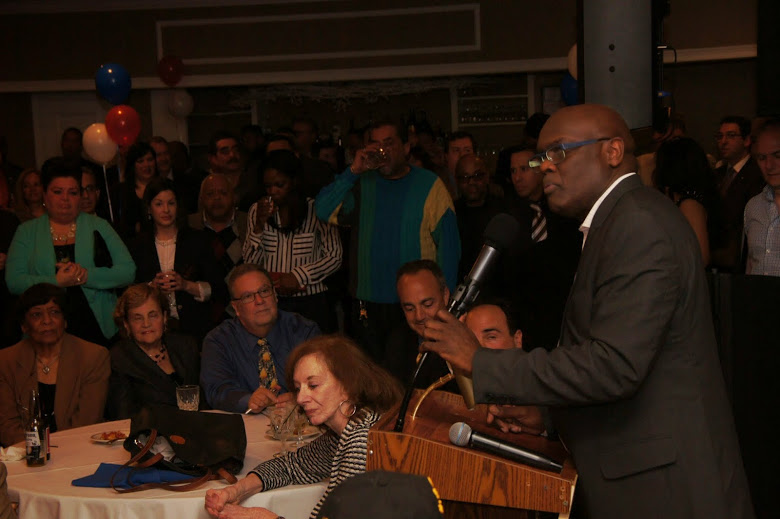 Cash poor and support challenged, State Rep. Charlie Stallworth on Tuesday dropped out of the mayoral race announcing his decision at his East End church that served as a stepping stone for Joe Ganim's return to the mayoralty in 2015. Once political friends, Stallworth and Ganim have parted ways.
Will Stallworth support Ganim's chief rival State Senator Marilyn Moore? Stallworth says he'll make that decision after visiting family in Alabama.
Stallworth's campaign, from the start, lacked traction. No money, no message and no rationale for running will do that. In four months he only raised about $18,000, anemically short of Ganim's more than $300K and Moore's $100K.
"After careful consideration I've decided to end my campaign," Stallworth said in his office, addressing about eight supporters. "This has never been about me. It's only been about the vision for a better Bridgeport."
Vision?
Stallworth was blinded to the cause of what makes campaigns tick.
Wednesday morning is where the rubber meets the road for Moore, the start of a two-week window for her campaign operation to fan out across the city to petition onto the September 10 Democratic primary ballot. She'll need validated signatures from five percent of registered Democrats in the city.
Ganim is not taking Moore lightly. He spent last weekend knocking on doors in 90-degree heat.
Tuesday night Ganim will receive the endorsement for another four-year term at Testo's Restaurant. Moore is expected to make an appearance at the Democratic Town Committee meeting where she'll have a small group of political supporters place her name into nomination.