Political campaigns are like a controlled frenzy. Yes, that sounds like the ultimate oxymoron, but within the insanity of campaigns handlers do their best to control the message via direct mail, videos, social media, lit drops and door-to-door jabbering.
The mayoral campaigns of incumbent Joe Ganim and opponent State Senator Marilyn Moore have now reached their apex for voter outreach less than two weeks from the September 10 primary. Between now and then campaign operations will maximize visibility to target a universe among 47,000 registered Democrats in the city.
(See Moore video above and Ganim/Moore mail pieces below)
The campaigns will target mostly serial Democratic primary voters while cherry picking a universe that can relate to the specific messaging. For instance, four years ago Ganim inspired voters to the polls via a second-chance message, some of them electors who had not participated in a primary. The last mayoral cycle was an outlier as Ganim returned to the mayoralty in historic fashion riding the largest primary turnout in three decades.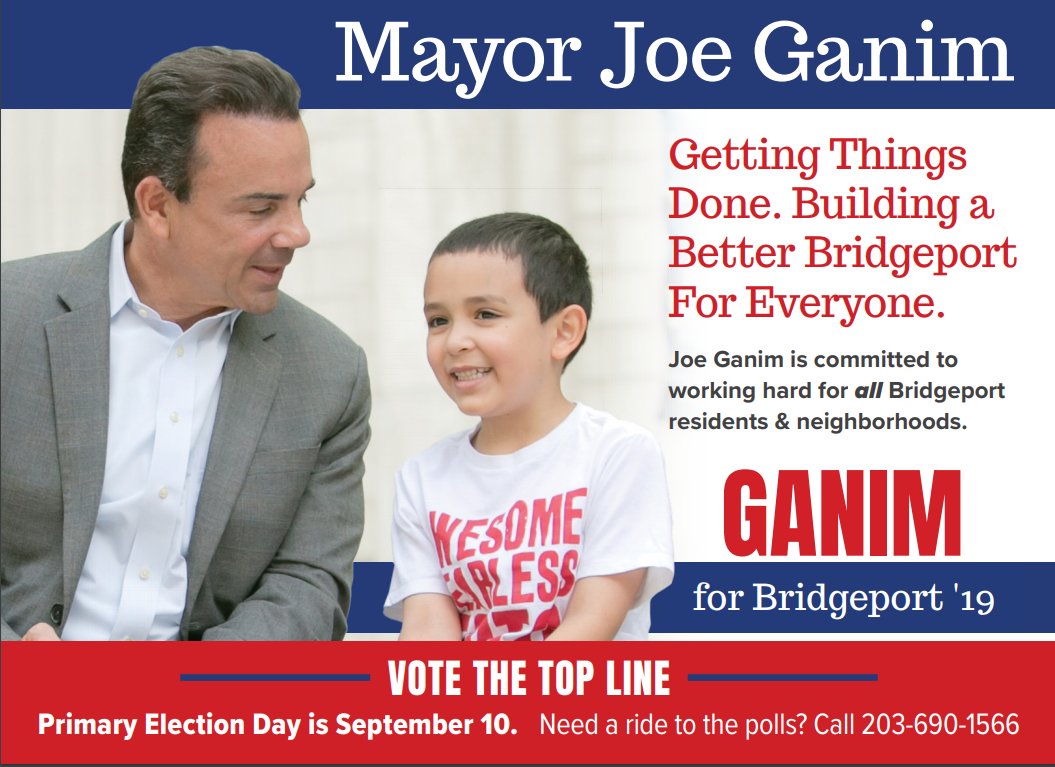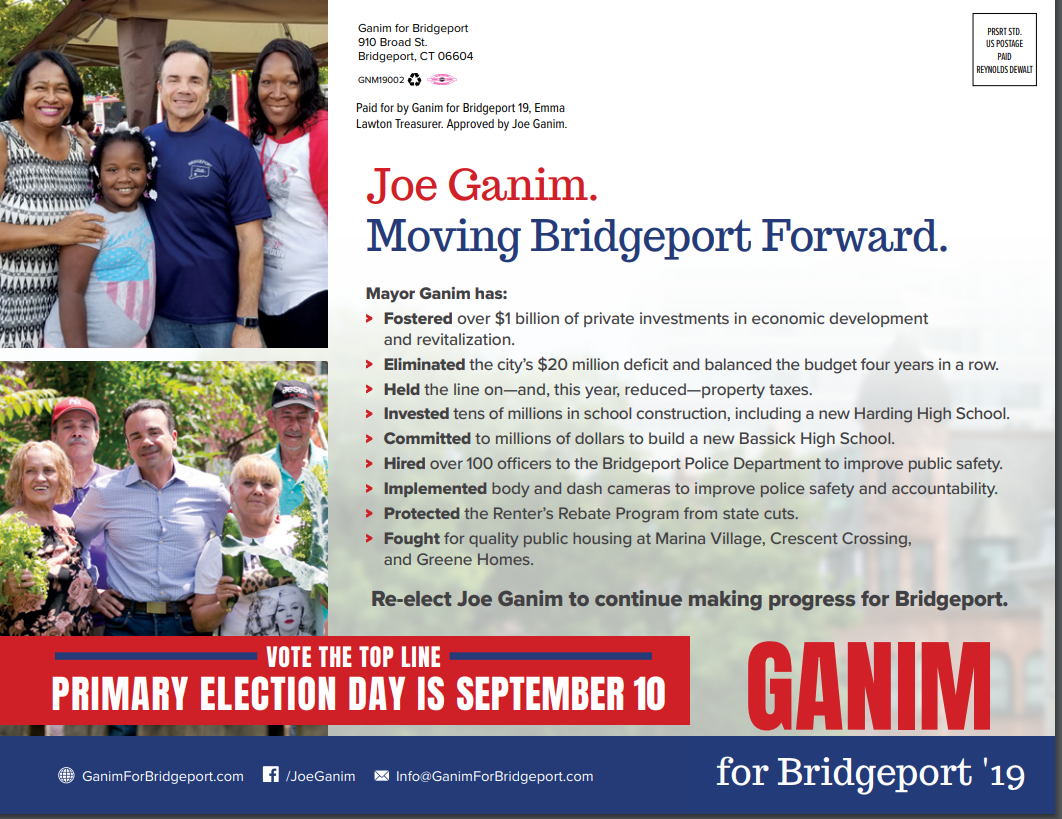 Ganim mail piece
Back in office Ganim has now reverted to the incumbent's role defending his record against an insurgent seeking history as the city's first black mayor.
Operatives for both campaigns agree that Moore will perform strongest in her state senate district–Black Rock, West Side and North End–while Ganim is poised for a stronger showing in the areas of the city she does not represent, particularly heavy Hispanic precincts such as Marin, Barnum, Batalla and Harding.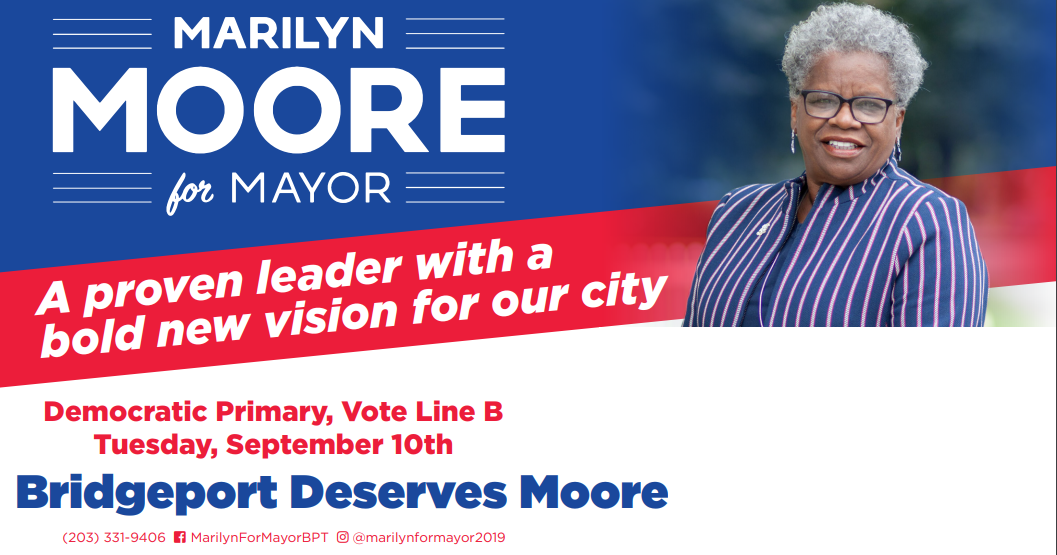 Depending on the turnout efficiency of both campaigns, absentee ballots could play a deciding role. Ganim will win that count backed by party regulars who know their serial absentee voters. The larger question is–by how much?
If Ganim prevails in the primary, it's not over, depending on the size of the victory. Moore has secured a ballot line in the general election.