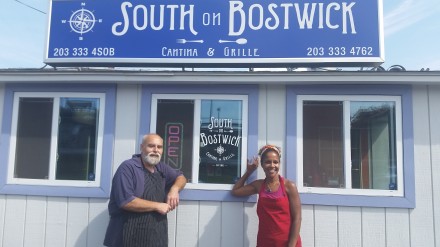 At first glance it reminds of the original Tomlinson's (the Greeks) where dogs became legendary on the East Side. In the West End, Carlos Carril and Michelle Sharma have carved out their own neighborhood gem South On Bostwick, a puppy's bark from Captain's Cove Seaport next to Cedar Marina offering breakfast and lunch, 7 a.m. to 3 p.m Monday through Friday. You'll not be disappointed with the portions, prices or presentation.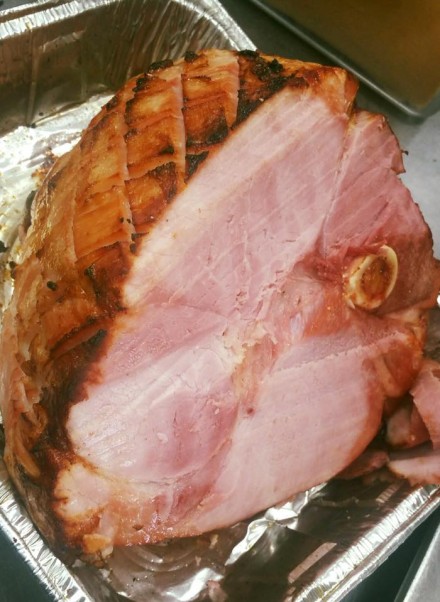 If it's primary day we're always hungry for votes, absentee ballots and new places to fill our pleasure center. OIB friend Tom Kelly recommended South on Bostwick that features benches for al fresco dining. He loaded up on puppies. I finished off an entire Cuban sandwich. Go hungry, you'll leave full.
They roast hams for Cuban sandwiches; prepare hand-crafted angus burgers; hot dogs, chili dogs, chili cheese dogs; roast beef made on premises; a variety of breakfast items including french toast made with–yes–french bread for $3.75.
Let's eat!